How to Fight Unconscious Bias at Workplace
From preconceived notions that women cannot work at full capacity after having a child to prejudices that engineers and all tech-related job roles need to be occupied by men, and to believing that typically nurturing roles must be occupied by women, workplace bias is an unnecessary reality that has existed in organisations from times immemorial. While most employees would not claim to have these types of thoughts, many unconscious biases are ingrained in us all. Biases are an integral part of human nature. When it comes to the workplace, there are two types of biases - conscious and unconscious.
Conscious biases are prejudices we are aware of, and can actively work towards overcoming. In contrast, unconscious biases are the social stereotypes one forms about certain groups of people based on previous interactions with them, or from hearing other peoples' random talk about them. Influences that impact these unconscious biases include one's background, upbringing, experiences, and environmental conditions.

A few types of biases that one finds in the workplace include:
At the workplace, these biases can become toxic, leading to a negative impact on acquiring new talent and performance at work. These could create a hostile work environment and lower productivity and employee morale. Some of the ways these biases can and must be weeded out from the workplace are:

Write Gender-Neutral Job Ads and Policies

The process of eliminating workplace biases needs to begin right from the start of the hiring process. One may not realise it (due to decades of unknown conditioning), but often when job roles are described, they hint at gender biases. One example of this is someone putting out a hiring notice for a sales "man". It is important to double-check and make sure no bias leaks through into the hiring advertisements or even in the company policies, SOPs, etc.
Focus on Blind Recruitment Processes
One should remove elements from candidates' profiles that may influence the hiring decision - such as name, age, location, name of alma matter, etc. The recruitment process must depend solely on the skillset required for the position. Removal of such information from applications helps interviewers make objective decisions based on the assessment of relevant skills and experiences.
Widen the Work Circle
The best way for a person to understand the value of a diverse workforce is to work with them and get to know them individually. When people from different backgrounds work together, their collective diverse experiences can bring new, innovative ideas to the table and produce better results. Experiencing this first-hand will help adoption of inclusion and diversity without bias in the workplace.


Invest in Elective Training
Regular training can help organisations combat unconscious bias systematically and effectively. While investing in diversity training is important, it becomes truly effective when they are conducted on a voluntary basis. Voluntary participation works because the training participants think themselves to be pro-diversity and actively champion the cause within the organisation to influence others and reduce the effects of unconscious bias.
Encourage Others to Speak Up
The most crucial point of all, workplace bias would never have been realised and brought to attention if not for those who spoke up against it. It is vital to maintain an open environment where people can bring up and address issues related to the bias they have noticed or experienced. This can help build a community of supporters that will strengthen relations between leaders of all genders and help create teams that are committed to speaking up, collaborating and effecting lasting change.
"Diversity is about headcount. Inclusion is about making those heads count." - Britta Wilson, Pixar
Get comfortable with getting uncomfortable and address unconscious biases head-on.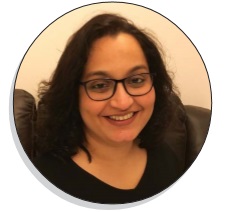 Deepti Sheth has varied experience of over 14 years in the HR domain. She is currently the Vice President & Head- HR at SOTC Travel Limited. Prior to Thomas Cook Group, Deepti was associated with companies like Edelweiss Financial Services, and ASK Investment Holdings Pvt Ltd. Before her stint in financial services, she was with Avenues India Pvt Ltd. Her areas of interest are Employee Engagement, Policies & Processes, People Development, and Diversity & Inclusion. An avid reader, Deepti loves to travel and meet people. Her hobbies include painting as well.