Enabling Employee Performance In The New Normal
---
The fundamentals of performance management are evolving to become more flexible, continuous, and development-oriented.
---
The year 2020/2021 has brought a new dawn upon us with experiences that no one could have envisaged. Individuals, families, and businesses are embracing change and adapting with resilience and agility in these uncertain times. The pandemic has compelled us to reimagine the workplace and transform from an in-office to a remote/hybrid workforce. For companies across sectors, it became important to determine whether they fit into the new work-from-home paradigm, as opposed to the conventional work-in-office approach, and secure business continuity while migrating from a rigid in-office setup to a full/partial remote work arrangement.
An organisation's success is the outcome of employee growth and productivity. Thus, performance management strategy is of paramount importance for companies. As we juggle numerous work and life responsibilities, we have the opportunity to reflect on our challenges as well as the tools and resources at our disposal. Organisations have created new playbooks to drive performance amongst employees and ensure their productivity and success.
Employee Engagement
Organisations should lay out effective employee engagement techniques targeted at engaging employees at all levels. A highly engaged employee is more productive and committed to the organisation. Employees must have access to options like remote working and flexible office timings. Prioritising career growth and professional development, implementing corporate wellness programs (including mental health), and providing a stress-free work environment need to be on management's agenda for employee engagement.
Transparency
In today's world, organisations should foster an environment of trust by being authentic, positive and transparent. Companies must instill a culture of empathy and support more than ever before. It is heartening to see how companies across sectors have reassured employees and taken great strides to boost their morale.
Team Key Performance Indicators (KPIs)
To drive performance within employees, companies can develop team KPIs rather than individual KPIs. This could help in the effective engagement of teams focused on common goals and bring in a more agile pattern to re-prioritise competencies.
Rewards and Recognition (R&R)
Who doesn't like being rewarded and recognised for their efforts? Rewards are vital in uplifting morale and driving performance. With changing times, R&R programs must be redesigned with new-age terms and scenarios. Millennial-friendly benefits such as tech upgrades, paid fitness memberships, and vacation time are now gaining popularity. The need is to offer unique, flexible benefits and perks, as well as the right kind of HR tech integrations with the R&R process. Many companies are now adopting point-based reward systems, giving employees more freto function remotely. This, in turn, reassures employees and gives them the confidence to deliver.edom over their benefits and perks.
Work-Life Balance in the Work-From-Home Era
With employees managing both home and office from one place – maintaining their work-life balance should be imperative for organisations. Institutions should also pave the way to provide the desired infrastructure required for employees.
Learning and Development
Learning is a never-ending journey. Given the dynamics we see today, it has become vital to learn and impart new need-of-the-hour skills. Digitisation being the talk of the town, organisations must adopt new methods, such as mobile learning, microlearning, free online learning courses, gamification, personalised learning experiences for training and development, thereby engaging and encouraging employees to deliver better.
Efficiency in Work Delivery
Organisations need to focus on creating clear roadmaps for technology, automation, and tools to drive the efficiency of processes, thus facilitating a more effective way for employees to perform and deliver.
Reduced Complexity
Taking steps towards reducing complexity in the operating model result in faster decisions and enable better employee performance. Therefore, targeting more clarity of roles through organisation redesign is something that needs to be on the agenda.
Empowerment and Enablement
The pandemic has cemented that employees thrive when given the freedom to work. Companies must do away with one-way evaluations in favour of more frequent one-onone meetings between managers and employees, set clear expectations, and create a superior employee experience by moving away from traditional performance programs.
The fundamentals of performance management are evolving to become more flexible, continuous, and development-oriented. As we look ahead to the future, now is a good time to reflect on the lessons and resolve to build on them.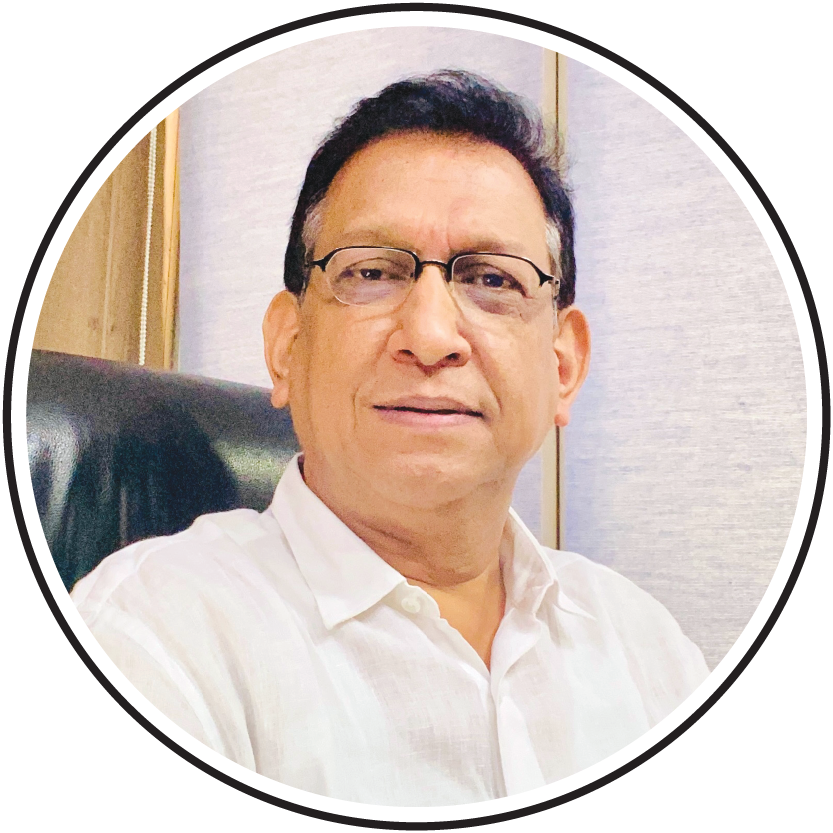 Pradyumna Pandey is an HR professional with over 30 years of experience. He is the CHRO of Mother Dairy and is responsible for providing strategic leadership by articulating Human Resource needs and plans and focusing on organisational capability building, people development, performance management, employee communication, policy development, legal compliances, industrial relations, and nurturing, shaping and sustaining the company's overall culture strategy.