Reinventing Psychological Contract In Pandemic Times
---
The Maslow hierarchy of needs might now be reinventing itself to place security and safety needs at higher levels in employees' minds.
---
Described as a landscape-scale crisis by McKinsey, the COVID-19 pandemic has redefined how we live, think, work and socialise, and has introduced us to the "new normal". These are tough times calling for tough measures, rapid changes, and adaptability. As organisations implement hybrid work models and restructure work-stations to follow COVID norms, most employees are suffering distress and anxiety, wishing for their employers to be more compassionate and empathetic towards them.
The rise of the gig economy, rapid digitalisation, and economic slowdown have led to massive downsizing and have reduced employee trust in management. According to the CMIE database, 15 million jobs were lost in India in May 2021. Suddenly, the virtual workforce has seen a rise across the globe, and as per a recent TCS survey, 40% of APAC employees will be working from home by 2025. All this and more has led to the changing expectations of employees from their employers. Therefore, it becomes prudent for organisations to reinvent and redefine their employee psychological contracts.
What Is a Psychological Contract?
Rousseau describes it as the unwritten yet implied norms and expectations between employee and employer that define their reciprocal agreement and lead to trust and a long-term relationship. He further defines such psychological contracts as being of two types: relational and transactional.
A relational psychological contract is focused on maintaining a strong emotional and interpersonal connection between the employee and employer. In contrast, a transactional contract is based on explicit terms of a monetary or economic exchange agreement, with little or no emotional involvement.
The Changing Scenario
A relational psychological contract has always been considered the higher order of contract and has received more attention in order to retain employees and motivate performance. However, in these pandemic times, the transactional psychological contract has assumed a salient position.
Safety and security needs are of paramount importance to all employees today, whether giggers or full-timers. In fact, for giggers, establishing a long-term relational contract with employers isn't the most important thing, as they work with multiple employers and switch between employers based on their gig. Hence, transactional psychological contracts while they are working with a particular employer are significant to them. For full-time employees, the need to operate in a safe workplace and get income protection and job security has become critical in these uncertain times.
An Envoy 2021 survey reports that 73% of employees now worry about their health and safety at work, and 66% of employees are anxious about "health and safety" risks when returning to work. An Express Employment Professionals 2020 survey reports that 41% of employees are concerned about workplace safety and security in these pandemic times. Hence, the Maslow hierarchy of needs might now be reinventing itself to place security and safety needs at higher levels in employees' minds. That might be leading to the transactional psychological contract assuming higher order importance now than it was previously.

Why Psychological Contract Matters Now More Than Ever and How to Manage It
When organisations uphold psychological contracts for employees, they operate in what Chester Bernard describes as the "Zone of Indifference", where employees are much more willing to follow authority instructions and show more organisational commitment and identification. However, unfulfilled contracts lead to low morale, poor performance, and even compromises in safety standards resulting in disastrous results at the workplace.
If safety standards are compromised, it may lead to legal troubles for organisations that might range from a warning from the government to fines and, in worse cases, to a lockdown of the premises when declared as a containment zone. Further, this would be a huge setback to the whole state machinery working towards reducing COVID-19 infection cases. Moreover, the fear of getting infected at the workplace could induce anxiety and stress for other fellow employees, leading to non-performance and absenteeism.
The relational contract can be enhanced through respect, compassion, trust, empathy, fairness, and objectivity, as they characterise a civilised outlook on life as a whole. This is a time when earthlings are suffering from 'compassion fatigue', a state in which prolonged exposure to negative stimulus drains people of their ability to offer compassion. Hence, organisations must step in through proper policies to fill this void in the lives of their employees who are in need of compassion and empathy more than ever before.
Proactive organisations like Air Asia have responded to such needs of employees by introducing peer-to-peer counselling. PwC offers the help of the entire PwC network in case of a medical emergency of an employee. BNY Mellon offers free tele-consulting and tele-counselling services for employees. Telekom Malaysia helps its older or higher risk employees get all necessary supplies at home without stepping outside through the help of a third-party agency. These steps go a long way in telling the employees that the employer cares for their well-being and wellness.
At the same time, a transactional psychological contract can be fulfilled by attending to the safety needs of employees. Providing proper safety resources at the workplace, re-designing the workplace to maintain social distancing and follow COVID norms, adhering to safety rules strictly at the workplace, and communicating and reinforcing safety behaviours for all employees are examples of what organisations must do. Temperature checks at the entry point to the organisation; sanitisation, by placing sanitisers at the right places throughout the workplace; poster displays reinforcing COVID norms on walls or desktop wallpaper; face-detection biometric system instead of thumb-imprint biometrics to record attendance; and fixed seating at the workplace with half-filled cubicles (if at all few employees are working out of the office) are a few examples of such safety behaviours at the workplace.
Organisations like PwC, BNY Mellon, and Schneider have also extended health insurance benefits to include special COVID coverage for not only employees but also their families. Leaves taken for COVID-related issues for self or family are not deducted from leave reserve, or organisations have added COVID special leaves to the reserve. These organisational policies instil confidence in employees that the employer is serious in investing in their health and safety, thereby fulfilling their transactional psychological contract.
Conclusion
Business pioneer Doug Conant once said, "To win in the marketplace, you must first win in the workplace." Hence, in order to build winning workplaces and remain sustainable now and beyond the pandemic, organisations must take proactive and innovative steps to fulfil relational and transactional psychological contracts with employees.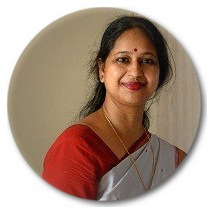 Dr.Kalpana Sahoo is an Assistant Professor in Organizational Behaviour at the School of Human Resource Management, XIM University. She has more than 15 years of teaching experience. Her doctoral research concerns exploring Critical Predictors of Happiness in life. She has published several papers in the areas of Learned Optimism, Positive Psychology, Competency Mapping, Employee Engagement, Emotional Intelligence and Personality in journals of international repute. With a thorough understanding of human psychology, Kalpana also serves as a counsellor and a life coach.
Dr.Subhra Pattnaik teaches in the School of Human Resource Management, XIM University. She has around 14 years of work experience, spanning across consulting and academia. She specializes in the areas of performance management, compensation management, and talent assessment. Her research interests lies in areas such as sustainability, diversity and inclusion, organization justice, and employee performance and she has published papers on them in tiered journals. A passionate trainer, Subhra has conducted several corporate trainings and leadership workshops for several organizations across diverse industries.