Reimagining Company Culture
The COVID-19 pandemic has ushered in a sea change in the way people perceive work and the workplace. The last six months have confined people to the protected environments of their homes, and they have experienced the blurring of the lines separating the workplace from home and work hours from personal time. Such a wholesale change encompassing the space and time dimensions of work has also motivated people to explore new ways to stay productive, budget time, plan their day and upskill themselves.
Company culture is not the same as it used to be, and it is becoming increasingly evident that enterprises won't return to the old ways once the pandemic finally subsides. Human resource leaders will have to ensure that enterprises can hit the ground running and partner employees to enable a soft landing.
The Elements of the New Company Culture
♦ Purpose: Understanding how enterprises impact the economy, and the community has to be the starting point of a journey towards a new company culture. The pandemic has transformed how enterprises stay connected to their customers, stitch together people, resources, and processes to provide solutions.

Moving forward, human resource leaders will have to create new templates for functional teams and individuals to narrowly define their job roles, responsibilities, and KRAs in alignment with new modes of customer engagement for enterprises.
♦ Trust-Building: For all these years, the workplace has been that physical environment that brings together people of an enterprise on the same platform and facilitates one-one conversations, meetings, and exchange of ideas.
HR managers will have to juxtapose the principles of onsite trust-building on online workflow contours, virtual meetings, cloud-hosted software applications, payment gateways, and digital approval mechanisms to create systems and structures to reinforce trust among employees.
♦ Work-Life Integration: Working from home, we are now better positioned to appreciate "identity pluralism," as remarked by Prof. Amartya Sen. Human resources leaders will have to reimagine work-life integration. How do people across teams stay connected and to customers? What does it mean to juggle between presenting in-client meetings and planning for the next meal? How can employees continue to work at peak performance levels for long periods without being distracted?
♦ Ownership: In a new scenario where people cannot come together on-site, how do enterprises ensure work ownership? What can human resources leaders do to ensure that individuals own up the responsibility of the tasks they are entrusted with? Human resources leaders will have to explore new ways to ensure that individuals and teams follow through on communication and take allotted jobs to desired conclusions, and meet organisational goals.
Implementing This New Company Culture
Nudge Individual Behaviour: How can human resource leaders enable a mass personalisation toward changing company culture? For the change to be wholesale and impactful, the process has to be granular, flexible, and scalable. Human resource leaders create the desired change in company culture by what Prof. Richard Thaler1 calls "nudging" individuals towards small behavioural shifts with incentives for demonstrating values that the company stands for in their performances.

Tools to nudge individuals may include tokens of written appreciation, e-commerce coupons, and small cash prizes to reward desired behavioural shifts and pointing out instances of undesired behaviours or status quo in writing to manifest course correction.
Leverage Technology: One of the most potent enablers of corporate culture transformation is technology. Human resource leaders can create new hybrid models of automation for diverse teams and functions. Functions like supply chain, logistics, procurement, contract management, and distribution can benefit from technology integration like artificial intelligence, machine learning, and deep learning, by reducing costs, making processes free from defects, and de-risking business decisions.
Instill Ownership: Data-driven performance systems reinforce work ownership. Technology companies have shown the way for others to follow in this regard by building data-driven work cultures, processes, reporting mechanisms, and systems. It does not come as a surprise then that IT behemoths like TCS have had the HR policy elbowroom to pivot towards working from home with agility and have hit the ground running for themselves and their customers.
Spontaneous Engagement: Virtual interactions like video conferencing calls, VoIP calls, and virtual meetings budget time, are relevance-driven and very structured. It is for leaders to retain the human element in interactions and allow people to tap into the creative juices. All impromptu conversations may not lead to a moment of epiphany, but leaders need to create such opportunities for spontaneous engagements to produce that next big idea.
Upskill People: At the center of organisational re-alignments during crises are individuals who are required to switch to new roles and responsibilities. One way to make such transitions hassle-free is to focus on diversifying the skill sets of individuals. As enterprises look to embrace diversification as a survival strategy2, multi-taskers continue to be highly sought after, and diversification of skills is one of the best ways to de-risk people's careers from recessions, retrenchments, and alternative strategic processes.
Transformation of Company Culture Beyond the Pandemic
Recovering the lost business momentum will be the foremost priority for human resources leaders who will have to prioritise people's health and safety at par with achieving organisational KRAs. Enterprises have already accelerated digital adoption in business processes five years forward. Therefore, coming out of the pandemic, economic recovery will be digital.
Human resource leaders will partner technology, compliance, and legal teams at the workplace to help their enterprises augment their digital preparedness.
Deep-tech capabilities like artificial intelligence, machine learning, and cloud computing are likely to make their way into workplaces across verticals like BFSI, supply chain, logistics, e-commerce, and consulting in a big way.
Digital workflows and robotic process automation will reshape the way people execute tasks, report KRAs, and resolve business challenges. Enterprises will invest in establishing cybersecurity and data privacy mechanisms in accordance with local compliance and regulatory environments. Governance models will be more analytics-driven and lead to more transparency and accountability. Decision-making will be more data-driven and agile leading to faster turnaround times and cycle time of operations. Enterprises that will stay at the leading edge of the digital transformation will experience a faster and safer business recovery beyond the pandemic.
1https://chicagopolicyreview.org/2018/01/17/this-is-why-we-nudge-reaffirming-nobel-winner-richard-thalers-nudge/
2https://www.youtube.com/watch?v=apM7y0wfkrw&feature=emb_logo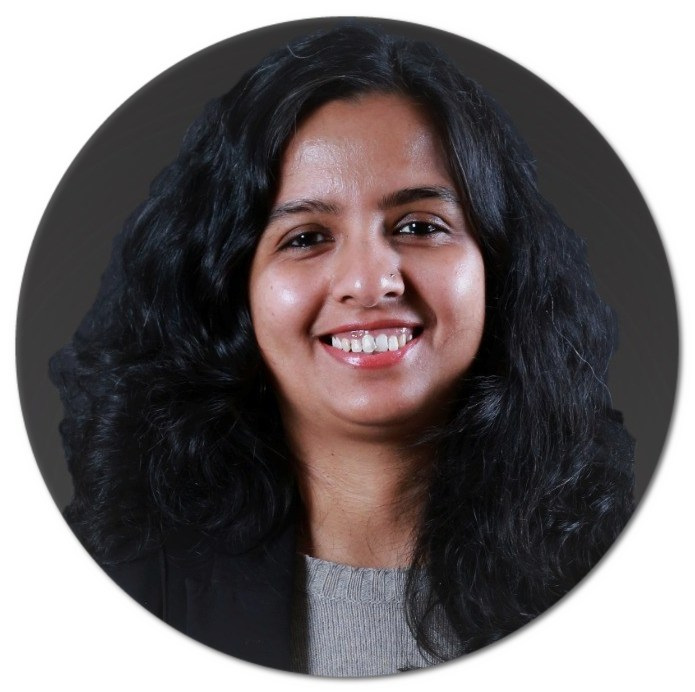 Saumya Khare leads Talent Acquisition & HR Ops for Moglix. With 14+ years of experience in organisations like Indian Railways & Punj Lloyd Ltd, she has expertise in Strategy, Operations & Human Capital Management. She is a mechanical engineer and has done her MBA from ISB Hyderabad.