The "Headhunting" In HR
Recruitment is a game of supply and demand. If there are plenty of candidates in the market who fit the job profile, then the need for headhunting is non-existent.
At some point in his/her life, one would probably have witnessed a high-tension meeting with people gathering in an attempt to solve a crucial problem. Someone says, "I know a person who can do this. His name is John Rambo!" This is typical Head Hunting. One may assume that such a thing only occurs in the movies, but movies are only a glorified reflection of reality. In the 1990s, when the late Prime Minister P V Narasimha Rao needed someone to fix the Indian economy, he skipped the traditional method of hiring (or in this context, appointing) a Finance Minister, and inducted Dr Manmohan Singh, who was not even a politician.
A. The Origins of Head Hunting
The literal meaning of Headhunting is quite scary! People associate headhunting with achievement and pride. However, within HR circles, headhunting is defined as the identification and onboarding of a person with critical skills. This stream of recruitment started after World War II. With the advent of industrialisation and subsequent technical advancements, companies were on the lookout for people with critical skills to run their operations. Soldiers were able to refer other soldiers who could do the job. That is how headhunting started formally and emerged as a profession.
B. Headhunting and Recruitment
All head hunters are recruiters, but not all recruiters are head hunters. In short, headhunting is a specialised form of recruitment. Recruitment is a game of supply and demand. If there are plenty of candidates in the market who fit the job profile, then the need for headhunting is nonexistent. The focus then is shifted to closing the position quickly.
However, with a short supply, recruiters cannot rely on active job seekers alone. They have to broaden their horizon. They need to identify passive candidates and pursue them to apply for the position. Since there is always a short supply when CXO level roles are under discussion, most Executive Search firms end up using headhunting techniques for recruitment. This is why Executive Search and headhunting have become synonymous.
C. Methodology
Any recruitment process has 5 basic steps.
1. Defining Requirement
2. Sourcing
3. Assessment
4. Negotiation and Offer
5. Onboarding
The Headhunting process differentiates itself prominently in the first two steps, defining requirement and sourcing. The remaining steps are a little more flexible for the headhunted candidates for obvious reasons.
Defining Requirement: We have given more than 100 profiles and the hiring manager has not shortlisted a single one is the Recruiters' typical complaint. The complaint makes the problem obvious. There is a clear expectation mismatch.
To solve this expectation mismatch problem, the requirement is defined in two steps.
a. Job Definition: In this step, the manager defines the job to be performed and the expected outcomes. Head hunters possess the skill of probing. Executive search firms are in a unique position to ask tough questions related to organisational strategy, role fitment and corporate culture.
b. Candidate Specifications: It is often said in recruitment circuits that there is a key difference between recruiters and God. Recruiters cannot create candidates, they can only find them. Instead of searching for candidates, head hunters first study the market place and create realistic candidate specifications. These specifications include the target industries and companies where a similar role exists. This is an expectation-setting process that ensures that organisations do not end up in a wild goose chase.
Sourcing Candidates
There are three ways in which candidates can be sourced.
a. Calling: Job advertisements and Referral programmes are methods for the callout. This works when there is an abundant supply. You put up an advertisement and hordes of people apply for the job.
b. Searching: When job advertisements are not able to reach the desired audience, searching for candidates on a Job portal or a job fair makes perfect sense. Search also works only if an adequate supply of desired people is available on portals. Yet, this largely focuses on candidates actively looking for jobs. Recruitment consultants are also deployed for such requirements.
c. Hunting: Supposing you are looking for an engine designer for an electric vehicle. Such people are very limited in number. Thus, making calls to carry out the search is hardly helpful. In such cases, you need a head hunter. In another scenario, there are positions that organisations do not want to take to the public domain. Taking them to the public may impact the market value of the organisation or may become a matter of concern to internal stakeholders. Such confidential assignments are given to Executive Search Agencies for headhunting.
Executive Search Agencies carry out talent mapping from the companies identified during their market mapping and produce a 'Long List'. This list after deliberation with the hiring manager is whittled down into a 'Short List'.
D. The Real Differentiator
The real differentiator for headhunting is the process of creating interest in the mind of the identified individual for the organisation and the job. This is where the real value lies. The method of creating an interest has been considered as an art. However, there is a science behind this art.
The 4Ps of Headhunting are mentioned below:-
a. Personal Rapport: This has been the forte of head hunters. They often try to develop a personal rapport with the identified candidates. If a head hunter is focusing on a particular industry or domain, chances are that the head hunter has invested in building relationships with the potential target pool. Wherever head hunters do not have past connections, they build a rapport by using references of common connections, executive coaches, peer networks or consultants.
b. Probing: Probing is an asset for any head hunter. Since the value involved with these positions is significantly high and the stake of executive search professionals could be as high as one-third of the first year's salary, they make sure that they are after the right candidate. They assess the candidates before presenting to the client. Probing skills come into play again. Probing the motivations of the individual before pitching the position is of key importance. Different people seek different things in life. Some look for challenges, some look for legacy, some are after money and some just want to go back home.
c. Personalisation of Value Proposition: Head hunters start with understanding the value proposition of the job. The next task is to package the value proposition of the job in the right manner. A bit of professionalism on how the job should be presented to the candidate makes a huge difference. The choice of words, documentation and positioning are important aspects. The Personalisation of this value proposition for each candidate is the final touch.
d. Pitching: Once a personal rapport is built, probing is done, and personalisation of value proposition is in place, comes the most important aspect, which is called pitching. This is a very delicate step. This requires carefully drafted interest generation statements. If the value proposition is the story of the movie, then interest generation statements are the power dialogues of the movie, which make it memorable.
This H in HR has a huge impact on the future of the organisation and must be dealt with care.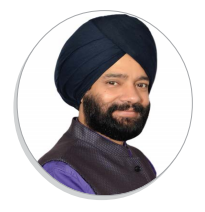 Harjeet Khanduja is an international speaker, author, poet, influencer, inventor and HR leader. Presently, he is the Vice President-HR at Reliance Jio. He has two published patents and is a published author. Harjeet has been a LinkedIn Power Profile, TEDx speaker, Guest Faculty at IIM Ahmedabad, Board Member of Federation of World Academics and Global Digital Ambassador. Harjeet features in Top 100 Global thought Leaders 2021.