The Benefits of Cloud Computing in HR
Technology has changed everything around us, and the human resource function is no different. Today, HR is not merely confined to back-office working through heaps of papers. It has transformed into a tech-savvy department that employs next-gen technologies such as cloud computing to carry out and expedite day-to-day functions such as hiring, onboarding, leave management, exit process, etc.
Cloud HR software has completely changed the human resource functions making it even more efficient yielding better results. Some of the positive changes brought about by the cloud-based HR software include less paperwork, increased employee engagement, round the clock information access, real-time and accurate assessments, cheaper and faster solutions, and improved overall perception about workplace security.
The immense benefits offered by cloud computing in the HR department also means that HRs have to be the key in determining the technology that will be employed by their organization. Making the right choice will lead to several benefits, whereas making the wrong choice can spell doom for the organization. Irrespective of the platform used, a few key parameters will remain unchanged.
The software that is used should meet the present and future demands of the organization. It should be easy to implement, maintain, and update as and when required. The additional updates should be easily available and not come with a heavy price. The cloud-based HR software used should have premium security that safeguards all the sensitive data of the organization. Lastly, it should add great value to the organization.
The catch 22 situations for organizations is the need to ensure that the IT department understands the needs of the HR function while ensuring the best IT solutions. This is where HRs will have to step in and work towards employing the best solutions for the organization. The two of the most notable platforms available in the market are Google Cloud and Amazon AWS.
Google Cloud

Google Cloud, as the name suggests, is a cloud-based solution offered by Google. With over 1000+ solutions, Inventateq's Google Cloud training in Bangalore provides every solution from infrastructure modernization to productivity and work transformation. The human resource department can leverage analytics, data warehousing, artificial intelligence, and similar solutions.
Amazon AWS
Offered by another technology behemoth, Amazon AWS is a cloud services platform that offers computing, database storage, content delivery, and other functionalities that help businesses grow. Inventateq's AWS training can be employed to accomplish a wide variety of objectives, from predicting career success using machine learning course to determining the cultural compatibility of the next hire.
DevOps Model
Irrespective of the technology that your organization decides to use, employing a DevOps model will reduce the time required for development and implementation. Inventateq's DevOps training in Bangalore will help HR professionals to efficiently ensure the integration of development and operations teams in delivering a robust solution for the department. This will, however, require a change in culture and mindset of the organization, which will have to be long-term as well as a gradual process.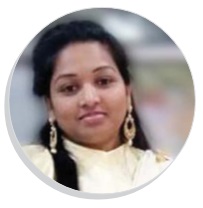 Safura Begum is the CEO & Founder of INVENTATEQ, a Software Training Institute. As an entrepreneur, Begum shares a constant passion towards learning new things to keep her institute updated. Safura holds a Bachelor of Science degree and possesses expertise in the technology space.
Are you comfortable working with dispersed colleagues?
Human Capital is niche media organisation for HR and Corporate. Our aim is to create an outstanding user experience for all our clients, readers, employers and employees through inspiring, industry-leading content pieces in the form of case studies, analysis, expert reports, authored articles and blogs. We cover topics such as talent acquisition, learning and development, diversity and inclusion, leadership, compensation, recruitment and many more.
Subscribe Now