Role of HR in Digital Marketing and Cloud Computing
Human Resource is increasingly becoming one of the most critical functions to impact the success of the organization. As companies face a dearth of skilled talent, the war for hiring the top- talent has intensified even further. The HRs armed with traditional recruitment solutions will be no match for those equipped with next-gen technologies. To ensure your organization gets the top talent available on the market, the HR department should effectively use digital marketing, cloud computing, and other similar emerging technologies.

HR and Digital Marketing
Digital marketing has become one of the most significant parts of marketing campaigns. Today, marketing is slowly moving towards digital due to changing consumer patterns. So, why would that not apply to human resource department? With over 79% of job aspirants searching for jobs using digital social platforms, HR specialists have to contemplate using digital marketing for HR functions. So, what can HRs do with digital marketing?
Social Media

HRs can leverage the power of social media to look for the next hire by posting the requirements across social media platforms. Such a move can increase the horizon of candidates that can be targeted. HRs can also use social media to build an online company profile by sharing information related to the organization, work culture, perks available on the job, etc.

Digital Advertisements
Running online advertisement is a great way to reach to a broader range of candidates. HR specialists can run advertising campaigns similar to their marketing counter- parts. This would require HRs to build an online presence and ensure that information is updated across all points of contact. So, updating the website with the available opportunity would also be required.

Email Marketing

While HRs currently do use emails to reach potential candidates, the reach can be increased manifold with email marketing. The HR department will have to understand the target audience and use content that appeals to them. A well-planned email marketing campaign can yield huge results.
HR and Cloud Computing
Cloud-based solutions have largely impacted most of the functions, and HR is no different. Cloud computing has the potential to transform the entire company culture by impacting all significant aspects of human resources, some of which are as follows:

Recruitment

Cloud computing can be used to streamline the recruitment process. All the decision-makers can access the information, review it, and share feedback with a simple click of the button. This eliminates the back and forth, reduces the cycle time, and increases efficiency. Cloud computing also facilitates real-time decision making in the recruitment process.


Data Security


"Data is the new oil" is a phrase heard far too often, but what if this oil of your organization were to disappear? Physical emergencies such as office fire, earthquake, or any other natural or human-made disaster can lead to permanent damage and loss of data. HR can safeguard the vital information of the organization by securing all the information on cloud-based data tools.

Improved Efficiency

HR managers can introduce cloud- based tools for seamless collabora- tion between the employees. With the rise of remote working culture and geographically diverse teams, the ability to collaborate efficiently can have a huge impact on the success of the organization. Moving HR processes to the cloud will also improve the flexibility and accessi- bility within the organization.

The HRs of today have no option but to use these technologies to navigate the changing landscape. The ones that do not adapt might have to pay a heavy price. Is HR in your organization using digital marketing and cloud computing?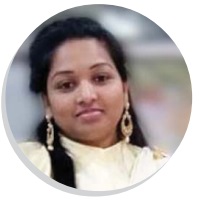 Safura Begum is the CEO & Founder of INVENTATEQ, a Software Training Institute, which offers Digital Marketing Courses, Data Science Courses, HR Training, HR analytics, HR Recruitment, Digital Marketing Course in Bangalore, Digital Marketing Training in Chennai , AWS Training in Bangalore , AWS Training in Chennai, Cloud Computing Training in Bangalore, Big Data, Devops, Artificial Intelligence Courses, many more job oriented IT Trainings. Providing the opportunity to gain experience in working hands-on with live projects during the course period, Inventateq ensures that students get exposure to real-time processes. Along with training, it also provides free job assistance, certification, and guidance and support even after the completion of course.