Navigating The Technology Maze
The future of the human resource function is now pegged to their adaptation to technological development, while creating and redesigning the future of employee experience.
Human Resources has largely been seen as bureaucratic and an engine creating paperwork relegated to the backend in organisations, and sadly, perceived as not adding direct value to the business. As such, it is usually the first department that comes under the scanner for costs, and the last department on the radar for incentives or business related investments.

The war for talent due to the rapid changes heralded by technology has changed some of these perceptions, and has hence created an apparent hope for the HR function. However, despite the push, HR departments have been slow to adapt to technological imperatives, and a large part of it comes from ignorance or partial knowledge, and the reluctance to invest time and energy in getting a better grasp of technology. The past decade has brought in various technology dimensions that can enable organisations to work differently. Some of these are being summarised below in terms of their application to the HR function.
Advanced Machine Learning

While this sounds strange and more sci-fi like, Machine learning is a series of algorithmic automations of data analysis, that help create models for analysis. These algorithms are designed to help the machine to iteratively learn from large sources of data by identifying patterns and leading to insights. The machines are not explicitly programmed to find answers, but more to identify patterns in data sets.

Machine learning is mainstream these days - from using classifier algorithms in spam filtering e-mails to using recommender systems to predict the basket of goods that one would be interested in basis their purchase patters on amazon, to deciding the probable occurrence of a disease in health data. Algorithms in machine learning focus on identifying the variables which can predict the required outcome using statistical techniques and working out patterns basis past data.

This technology can improve the efficiency of the initial analysis that are performed by humans, allowing people to look at higher level results, and as a result, focus on more complex analysis. The most significant application of machine learning in the human resource space is predictive analytics on talent and performance management. It is also used in personalisation and employee engagement analysis.

Talent acquisition processes can be simplified by using such algorithms for sorting out resumes, and eliminate unsuitable prospects by checking past data to see the ones who do not fit in with the organisation culture.
Networking and job portals such as LinkedIn make use of such pattern detection techniques for keyword matches and to attract talent. LinkedIn is using one of the most prominent types of simple machine learning - the related jobs feature. Glassdoor also uses such algorithms to draw interaction maps, using data from the users' previous searches, clicks, posts, etc.

Employee turnover detection is carried out by making use of advanced pattern recognition technology, which surveys a list of relevant variables that can determine attrition. In talent management, one could use text analytics to scrap data from the candidate's social media profiles. That data can then be analysed using algorithms to assist in sourcing and screening process. Chatbots are another interesting deployment, in which automated algorithms can be written to create a personalised interaction where data about experience, skills, personality, etc. can be assimilated, and thereafter pass the candidates' responses to a recruiter.
Virtual and Augmented Reality

In simple terms, Augmented Reality (AR) means enhancing a real-life experience through computer generated modalities using multiple sensory dimensions. It combines the real world with the virtual world and includes real-time interaction. Virtual Reality (VR) goes a step further, and is a complete reconstruction of an experience in the virtual world. While AR and VR technologies have been around for a while, they have not been adopted in the mainstream, largely due the cost of deployment and the complexities of infrastructure involved. However, Virtual and Augmented Reality will continue to evolve and adapt itself to the workplace environment with the scaling down of costs.
There are experiences for leadership simulations and Virtual Reality training experiences available in the market today. The experiences can help to simulate real life without the person being physically present, and bring down costs of training on equipment, onboarding and corporate training.
The Internet of Things (IoT)

For the layman, Internet of Things is a vast network of interrelated computing devices and machines, all having Unique Identifiers that can seamlessly transfer data between them. This enables multiple devices to talk to each other, be it the mobile phone, the laptop, the TV, the security systems in the office, and the RFID user tags. There is a possible threat to privacy and security, which has led to escalating governmental concerns in the area. However, this has not stopped IoT from making rapid strides.
Companies have extensively used cloud computing in HR to efficiently increase workforce productivity. Increased use makes way for access to information, and pushes HR expertise into the hands of middle management, and empowers them to initiate and participate in the development of their own staff. Part of HR's functions will be taken over by line managers, while the role of HR will shift to business performance and execution. Repetitive and redundant tasks such as tracking employees' time preferences and work patterns are being automated, providing HR with the time to focus on organisation challenges concerning productivity and alignment.
Wearables

Wearables are essentially devices such as watches and headsets, outfitted with sensors, currently focused mainly on applications in health and fitness. It is a matter of time before they gain a foothold in the enterprise market. Tracking workplace wellness through wearables is most likely the simplest and most straightforward use, however, applications can vary. Stress management and monitoring might become critical to retention due to the increasing toll on productivity, however, they have other applications in other areas of productivity and employee management.
Virtual reality can also impact employee communication and collaboration. Notification sequences can be improved based on someone's focus patterns or scheduled to be sent in idle times, when productivity is not affected. One company, for example, deployed smart watches in the retail sector, in terms of alerting staff on their turn at the counter, customer- facing staff raising notifications when assistance is needed etc.
HR will have to increasingly shift focus from data collection to data mining and pattern recognition, and use these insights to generate strategic decision-making, guiding, and managing the information flow.

Thus, they should ensure that employees have access to the right data at the right time, and do so with minimal disturbance. Privacy of data is under scrutiny, however, the HR role will morph and create business impact. Driven by data, technology, and new interaction models, the function will shift from managing bureaucracy to managing business results.

The future of the human resource function is now pegged to their adaptation to technological development, while creating and redesigning the future of employee experience. Innovation in the HR function will continue to grow, and employee experience in the future will look profoundly different from what it is today. These are indeed exciting times, and there is a lot to look forward to!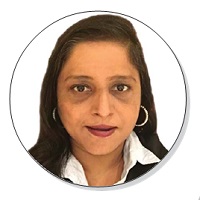 Kalpana Bansal is Head - Competency Assessment and Development, Reliance Industries Ltd. She comes with an experience of more than 20 years and has worked in organisations such as Tata Unisys, Star TV, IMRB, Mudra Communication and Watson Wyatt (I) Pvt. Ltd and the RPG Group. Kalpana has an MBA and has completed her Executive Masters in Consulting & Coaching for Change from Said Business School, Oxford University.