Attracting, Nurturing, and Retaining Millennials
---
Millennials make up the majority of the global workforce today and are significantly altering the blend of the workforce. An organisation doesn't have to be a non-profit or social enterprise to create an environment where millennials feel their work matters.
---
Passionate, spontaneous, bold, digitally savvy, agile, risk-taking and catalysts of change — these are just a few words that describe millennial talent. Millennials make up the majority of the global workforce today, and it is estimated that they will comprise 75% of the working population by 2025. As this generation takes a stronger hold on the world of work, effectively attracting, nurturing and retaining millennial talent has become ever more imperative in building a future-fit workplace and in sustaining a productive work culture.
1. Attract
• Technology has empowered all of us, and it has also done the same in a massive way for millennials. They are social media savvy and collaborative, and they love to stay connected online through professional and personal networks. Hence, it is ideal to attract this segment of talent by engaging on these platforms and creating interactive experiences with clear expectations laid out by the employer on the opportunity, on the deliverables and on what's-in-it-for-me. Popular platforms to find and hire millennials are LinkedIn, Facebook Jobs and online review sites, such as Glassdoor. Other popular job sites, such as Naukri, Shine, Indeed, Hirist.com, Angel List, Freshersworld, iimjobs.com, and freelance marketplaces, such as Upwork, enable employers to find top full-time and freelance millennial talent.
• Online assessments to ascertain cognitive, behavioural and competency levels also help a great deal in the entire hiring process. It is important to help millennials picture themselves in the right job at the right place in order to have a meaningful conversation. It's not just the pay package or the brand's name, but it goes beyond that for a millennial to decide whether to accept an offer. A purpose beyond profit and success, how the employer brand aligns with their own personal brand, flexible work hours, online collaboration tools at work, benefits in line with their social needs, value in what they would be doing, demonstrating how you're genuinely invested in them and the overall work environment – all of these, and more, are important keys in attracting the right set of millennial talent.
• Millennials are often decoded — rightly or wrongly — as the instant gratification generation. In the hiring process, they prefer technology- and mobile-friendly career sites and timely responses and feedback.
2. Nurture
• What is commonly referred to as "millennial entitlement" is often a desire for growth and advancement. Studies suggest that millennials are significantly more entrepreneurial and open to learning than their predecessors. They are often in search of opportunities for learning and professional development that help them move up the ladder and experiment and explore horizontal careers. Focus on giving them challenging assignments, make internal talent mobility a priority, and ensure requisite freedom in their work. Empowering them is equal to unleashing their powerhouse of talent. Continuous learning and career progression keep them putting their best foot forward. Every organisation should strive to have a structured approach on this front.
• Recognition and appreciation should include both rewards and adulation. Praising millennials' work in larger forums contributes to their sense of a greater purpose, which boosts their morale. Furthermore, giving them time off to be their creative selves, to think outside of their regular tasks and to come up with something extraordinary is what works for most of them.
3. Retain
• Millennials are actively reshaping what is crucial for a healthy organisational culture, and they believe in striking a balance between aspirations and business objectives. Moreover, managing work and family has become more difficult for them in the last five years as many are caregivers to children and ageing parents, and are twice as likely to have a full-time working spouse or partner compared to Boomers. Work-life harmony or integration is important for this generation. Don't mistake their desire for balance as a negative work attitude or "millennial laziness". They don't seek rigid boundaries between life and work. They simply want to work more flexibly and base their performance on output rather than time spent logged in to a time-tracking system.
• The bouquet of offerings catering to social, physical, mental and emotional well-being has never been more important for millennials. Special focus must be placed on mental wellness as research states that 20% of millennials report depression, which is higher than any previous generation. Counselling, mindfulness sessions, and peer support groups help a lot in this endeavour.
• If millennials see the advantage in the value that they create, they are going to work harder, faster and better as opposed to not being clear about what they are doing and how it will impact the business. Profit-sharing, cash rewards, higher incentives linked with performance/targets and friendly competition are all highly motivating for this cohort.
• Millennials' tendency to hop jobs, explore new roles within an organisation and switch careers speaks volumes about their willingness to experiment and take risks. They cannot thrive in a culture where failures from taking calculated risks are punished. Organisations must encourage millennials to shake things up a little, give them space to try out new things, support "intrapreneurship" rather than hinder it, and give as much attention to a good idea coming from a highly experienced person at the top.
Conclusion
As the backbone of the global workforce, millennials are reshaping the blend of the workforce and are an invaluable asset to any business. An organisation doesn't have to be a non-profit or social enterprise to create an environment where millennials feel their work matters.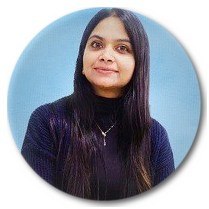 Meenakshree Nanda is a diversified HR professional with 11 years of rich experience in various verticals of HR. She is currently working as a Senior HRBP at DP World. She holds a dual Masters in Human Resources & Labour Law and is a Certified Facilitator, Instructional Designer, Emotional Intelligence Practitioner, and HR Analytics Professional.