Rethinking the Gig Economy for a Post-COVID World
---
The current uncertainty in traditional employment relationships caused by the ongoing pandemic necessitates organisations to expand the share of gig workers post-COVID-19 in order to achieve agility in scaling their workforce up and down as per the business needs.
---
The impact of COVID-19 will likely result in a meaningful collaboration between full-time workers and independent contributors, eventually providing firms with an opportunity to hire talented pinch hitters for tasks without allocating a significant amount towards salaries and incentives, thus giving rise to a unique workplace milieu: the gig economy.
The origin of the term 'gig' can be traced back to the 1920s, when jazz performances gained widespread popularity in the US. These musical acts were single-occasion, fixed-time events, which gave rise to the concept of gig jobs, in which participants had flexible work options sans the benefits of employment.
Gig jobs are need-based or assignment-based tasks comprising interactions among multiple parties, typically involving a seller, a buyer, and a platform (a digital element between the buyer and seller), where the seller is the groom, the buyer is the bride, and the platform serves as the matchmaker.
Other characteristics of the gig economy include flexible working patterns based on service-based demand and workers having the liberty to choose their own place of work, with tasks being performed over an online platform.
Interestingly, the current uncertainty in traditional employment relationships caused by the ongoing pandemic necessitates organisations to expand the share of gig workers post-COVID-19 in order to achieve agility in scaling their workforce up and down as per the business needs.
In such times, the application of Industry 5.0, such as digitalisation coupled with hyper-personalisation, could shape a business model to provide revenue via digital business making. The pandemic has forced many businesses to rethink their way of functioning and necessitated the demand to shift from offline to online (O2O), thus paving the way for more short-term jobs through third-party web-based and mobile platforms. These platforms are proprietary applications (apps) which users download and use. They facilitate the formation of a triangular relationship, a novel business concept, where producers and end-users can exchange goods/services with the help of the digital intermediary. This will likely result in a new mode of assignment or need-based hiring.
Organisations will engage independent workers with full-time employees to create a team via various platforms, thus giving rise to a unique workplace environment: a blended workforce.
In the new normal of reshaping talent and rethinking the future of work, we recommend an integrated COOKIE framework for such a workforce, where the functions — Collaboration, Openness (Person Organisation Fit), Opportunity (Career and Succession Planning), Knowledge (Learning and Development), Incentives (Rewards and Recognition) and Evaluation (Performance Management) — can be valuable to both organisations and the workforce in research as well as practice.
• Collaboration: Organised teamwork increases the productivity of any business, making collaboration the key factor in a company's success. It presents an opportunity for all team members to brainstorm ideas and ask questions to improve effective communication.
A blended workforce can bring in social inclusivity by combining internal (group or cross-functional) collaboration approaches dominant in the full-time workforce with the cloud-based collaboration platforms relevant for gig workers. Personalised activity streams via platforms displaying the designation, experience, and skillset of full-time employees, along with the distributed expertise (projects undertaken and skillset) of gig workers, can serve as a medium of instrumental support among these workers.
• Openness: A blended workforce can be characterised by a culture that supports autonomy and control, as well as integration and differentiation. A 3-strike-fit technique can be used to determine the change readiness of both full-time employees and gig workers: (1) Accountability towards task and people, (2) Long-term association with the business, and (3) Pervasion until the successful completion of work. These elements ensure that the individual meshes with the organisation's culture and is flexible with the work environment.
The post-COVID era will usher in a new social phenomenon involving numerous digital interactions with team members to learn more about them as human beings, such as asking about their day or making them comfortable by talking about little things like their pet or the food they had. The diverse competencies in a blended team will help an organisation approach any challenging situation with ease by customising the unique skillset that team members bring to the table.
• Opportunity: Where the permanent employees are restricted by career boundaries within the organisation, a boundary-less career is the prevailing mode of the gig economy. Physical and psychological mobility make the gig workers responsible for their own career development.
A blended workforce can positively drive an individual's career trajectory by enabling an environment of competence and diverse opportunities within the organisation.
In the context of career planning, the SORT (Skillset – individuals' knowledge, skill, abilities, and other characteristics, Openness – workers' flexibility in learning new skills for future requirements, Rise – promotion for full-time employee whereas upgradation in terms of more pay or better project-related tasks for gig workers, Trace – tracking the individuals' developmental goals for performance review) model can help reduce intra-organisational career boundaries between gig and full-time workers.
In the context of succession planning, designing Youth Leadership Programme (YLP), wherein top management brings in highly skilled gig workers and young permanent workers to fill key leadership positions for the short term, can help organisations minimise costs incurred from rigorous executive hiring. It also allows these workers to handle senior positions, acting as a top liaison between corporate operations and its shareholders and board of directors, providing them organisational exposure on a temporary basis.
• Knowledge: The COVID-19 pandemic acted as a catalyst for transforming learning and development, resulting in organisations doubling their efforts to provide a global digital learning platform to the emerging blended teams.
The automatic customisation of online learning in a blended workforce can be achieved through a combination of skill alignment prevalent in L&D programs of full-time employees and the existing digital assimilation in gig learning plans. Simulation games designed to closely simulate the real-world management of blended workforce, omnichannel accessible centralised repository, etc., can further train them on strategy, planning, and other work-related tasks.
• Incentives: Rewards & Recognition (R&R) acts as a means of extra compensation for the workers to substantially contribute towards the organisation. R&R is directly linked with their overall development.
A blended team will be more likely to perceive exalted social merit by incorporating the on-time recognition of full-time employees and the work quality-based benefits of gig workers. Building a recognition portal such as a Wall of Fame to be featured as a centre of excellence (CoE) on the organisation's main page, highlighting employees' exemplary work, and providing timely rewards and recognition (one-time bonuses, personalised letters for life events, etc.) can boost employees' morale.
• Evaluation: Competitiveness in the global economy is forging new links between the breadwinners, and these new links demand different and more flexible ways of managing performance.
A blended workforce performance-management system (PMS) can support fairness by amalgamating the organised structure prevalent in the conventional PMS of full-time employees with the flexibility and agility pertinent to the gig workforce. An intuitive dashboard consisting of key performance indicators (KPIs), task completion percentages, behavioural competency ratings and overall real-time scoring can be created for the entire team, helping the manager effectively monitor each member's performance.
Providing an equal opportunity for setting personalised business goals helps individuals in a blended team focus on business values while also seeking to recognise their own merit.
Conclusion
The alignment of the multilateral activities of the gig workers with those in the permanent workforce will be leveraged in the future to address the needs of short-term specialised skillsets and scalable operations while creating a fair balance through a flexible and agile workforce.
The COOKIE framework strategically allows the organisations to achieve this balance among the gig workers and the full-time employees. To successfully implement this model, the government needs to support the organisations by drafting proper regulations in existing employment laws. Also, companies need to explore the application of this framework across different sectors while incorporating the possible vulnerability to accidental disclosure and hacks related to data.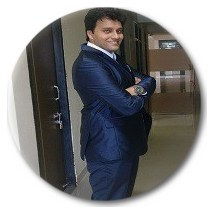 Lalatendu Kesari Jena is presently working as Assistant Professor (HRM) at School of Human Resource Management XIM University, Bhubaneswar. He can be reached at lkjena@xim.edu.in. Manjari Mahato is pursuing PGP HRM from School of Human Resource Management, XIM University, Bhubaneswar. Nitish Kumar is pursuing PGP HRM from School of Human Resource Management, XIM University, Bhubaneswar.