Engaging Employees In 2021
It's almost been a year since we started working remotely and, if the signs are to be read correctly, then remote is here to stay for long. And engaging the most valuable assets for the organisation – its people – will still be a challenge in 2021.
No one would have forecasted what 2020 would be like, however, the learnings we had can help us make 2021 a better year for all of us. While a new year brings hope, 2021 will also see a plethora of challenges and opportunities for organisations, when it comes to managing employees.
While the recent development of the vaccines is positive news, corporates around the world will still be remote till we feel comfortable going back to the office. And employee engagement in the coming year will be a summation of what experiences you provide to your team members during this virtual or hybrid phase.
Here is a list of themes I feel would be crucial to focus on when it comes to employee engagement in 2021:
Onboarding
We do miss the day one of our joining a new office, the team banter during the first meet, lunch with the assigned buddy, fun interactive induction games, getting our queries resolved in-person real-time, and everything related to an office set-up during the first few days of onboarding. The year 2020 also needed onboarding to go 'virtual' for all organisations working remotely and needed fine-tuning the existing processes.
Since remote working is here to stay for longer, onboarding experience in 2021 would also be crucial when it comes to engagement from the beginning of the employee life cycle. And this experience must be personalised to have a larger impact. Planning logistics (sending IT assets, tech support, and download on communication tools, onboarding resources, quizzes, and other training repositories) ahead of onboarding schedules is critical.
An onboarding kit (maybe even with a message from the Cofounders) would do wonders. A deck run-through along with some fun virtual ice-breakers and short videos would make the first interactions engaging. It is important to consider the 'what's and the how's' to communicate. Also, get the team involved, assign a buddy, and get the Hiring Manager to be actively involved to curate the best experience.
Curating culture interventions for new joiners is crucial at this point in the absence of in-person presence. With the absence of inperson togetherness, inducting a new person into your organisation's culture is tricky yet important. Make sure they know about your core values and decision support process from day one; reinforce it in regular intervals too. Ask for feedback and work on things that can be bettered.
A planned, personalised, value-driven immersive experience is the key to get a team member engaged from day one.
Communication
Never has the entire workforce been remote at the same time before 2020. And thus, communication is the bedrock of employee experience at this time. The more it is, the better! Frequent and transparent communication will be extremely crucial in making sure the trust remains. Accepting and embracing uncertainty with constant communication will be the key in 2021. Also, communication is a 2- way street - so listening is an important aspect! Keeping a pulse check with surveys and polls on the well-being and remote work life and routine would be important to understand the challenges people face during the remote.
The feedback will help you understand and analyse issues like burn-out, virtual fatigue, work-life imbalance and even performance issues. One-on-one conversations with the HR folks can be a great breather for all.
Anonymous feedback has merit as it allows team members to speak their minds as freely as possible. They are also comfortable voicing their complaints and this allows measuring the collective sentiments of your team. Continuous interactions with the larger teams especially during town halls, celebrations, festivals and work anniversaries should be now calendarised in 2021 to ensure you do not miss an opportunity to bring people together - even virtually!
Recognition
Spot awards in offices can be a great hit! Even a verbal appreciation on the floor in front of your team is huge when people were working from offices. With things changing drastically in the way we work, it has become a challenge to effectively use recognition as an employee engagement tool. Therefore, it needs an overhaul. We need to look at a more personalised and a structured approach where recognitions are constant, beyond work and meaningful. This is needed to keep people motivated and instil pride in what they do.
Health and Wellness
The rise of remote work and the blurred lines between life and work has caused concerns around burn-out and fatigues. People are feeling overstressed and burdened due to work and no connectivity with the peer group. Isolation due to lockdowns has been a huge blow to mental health as well. Employers must address this. The year 2021 will surely see a surge in organisation-wellness budgets and initiatives to support employees. Associations with corporate wellness partners could be an ideal way to approach this issue since they have structured programs and initiatives to address wellness concerns.
Culture and Values
Organisation culture not only helps attract and retain talent, but it also impacts performance. Culture is not how you work but also your decision-making process. Culture for a lot of organisations would have taken a hit in 2020 due to lack of physical togetherness making it difficult to cement your shared beliefs with the larger section. And thus adaptability is crucial. Cultures which hire resilient and adaptable folks would go a long way. Storytelling has been an important part of culture and value sharing. And curating those stories and exhibits will help you propagate the desired culture. A culture of feedback and development through various channels and interventions would likely to grow in 2021. Keeping your people in the heart of all decisions you make.
As technology grows in importance, adopting tech in all things "engagement" will be a plus. The rise of soft skills - adaptability, resilience and responsiveness to change will define key decisions. Empathy and flexibility will be the key components in creating great employee experiences and in turn, keep them engaged through thick and thin.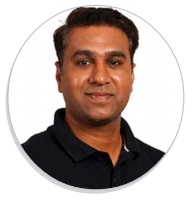 Jitender Panihar is the Chief People Officer at MoEngage Inc., Bengaluru. He comes with a rich experience of around 13 years of delivering change and transformations across Indian & APAC geographies. His specialities include - HR Strategy, Organisation Design and Restructuring, Leadership Development and Alignment, and Talent Management. Before MoEngage, Jitender has worked with major companies like- Healthkart.com, PwC, and Deloitte.