Talent Management In The New Normal
Effective talent management is the foundation of a productive workforce aligned to meet business goals. It is the process that involves identifying talent needs and gaps, recruiting and hiring the right candidates, creating future-ready employees through career and succession planning, and retaining those valuable talent assets.
COVID–19 has led organisations to reshape their talent management strategies to adapt to the new normal. Owing to the compulsive digital transformation, we can see the model of a hybrid workforce slowly gaining limelight in the industry. Along with taking care of employee's safety, engagement, and motivation to be productive, employers are also focused to attract and develop talent with new hard and soft skill sets defined post COVID.
A comprehensive strategy to prepare for future talent needs will determine an organisation's ability to bounce back to sustainable progress from just being in a business continuity state.
How to build a successful talent management plan?
Identify Talent Needs and Gaps
A talent strategy originates from business goals. With this pandemic, while very few sectors are actively hiring like IT, Pharma or e-Commerce, others like aviation, hospitality, or tourism have suffered major losses and are on a cost-cutting spree. The talent need of each business is different so should be the approach. Identifying strategic roles, support roles, contractual roles (Gig) and non-strategic roles based on priority can help to make the quality plan. While a well-defined job description and specification to select the right talent is necessary, so is the source to fulfill the talent need.
According to the LinkedIn Global Talent Trends 2020 report - "Internal recruiting is one of the four biggest trends that will change how you hire and retain talent this year in addition People Analytics, Employee Experience and Multigenerational Workforce".
With the help of assessment of existing talent on skills, performance, and succession planning, some of the roles can be filled internally by identifying high performers or closing the talent gaps of current employees if any through learning and development. Non-strategic roles can be outsourced to save cost and time. The roles where there is no talent available internally or the required numbers are huge or there is new product/services can be considered for permanent or contract hiring to stay afloat in these uncertain times.
Recruit and Hire
On gaining clarity from the business on numbers, source, and type of roles to be hired for, a strong talent pipeline can be prepared. Remote or virtual hiring has been the recruitment trend post covid. Digital support thought automation and analysis in the form of Applicant Tracking System (ATS), Video Interviews, and Virtual Onboarding smoothened the hiring process for many organisations.
A recent Gartner, Inc. poll of 334 HR leaders found that 86 per cent of organisations are incorporating new virtual technology to interview candidates due to the COVID-19 pandemic.
ATS backed with AI, has the ability to rank the potential candidates with high match scores for the recruiter's manual reviews and saves on time by disqualifying irrelevant applications. AI chatbots can answer FAQs of candidates before applying using Natural Language Processing (NLP). Video interviewing technology with sentiment analysis, speech recognition, facial expressions, etc. can help to identify the right talent even if not physically present. This can improve time to hire, quality of hire, and cost of hire in addition to creating a great candidate experience during the application journey.
Virtual Onboarding platforms have come into play for inducting new joiners and experience the employee value proposition of the employer. A comprehensive induction program with easy digital access to training material, employee handbook, LMS, resources for work etc. coupled with the personal touch of virtual meetings with HR, team, and the hiring manager is necessary to get new joiners absorbed in the new system.
Develop the talent:
An organisation that invests in its employees with a successful talent strategy is found to be more innovative, adaptive, productive, and ahead of the competition in attracting and retaining talent. With uncertainties post this pandemic; organisations are bracing themselves for challenges ahead by building capabilities of their employees following the three Ps of learning in the new normal – Personalised, Precise and Proactive. L & D teams are taking a big leap by rapidly converting from traditional methods to virtual/remote learning interventions for upskilling, reskilling, cross-functional skilling, and continuous learning of its employees.
Some of the new sets of skills in demand to build a digital agile workforce are –
Soft Skills –
Emotional Intelligence, Resilience, Adaptability, Effective Communication, and Agility.
According to LinkedIn Learning 2020 Workplace Learning report - Emotional intelligence is one of the top 5 in-demand Soft Skills in 2020 in addition to creativity, collaboration, persuasion, and adaptability.
Cognitive skills -
Creativity, Growth mindset, Innovation, Decision making and Information processing. Tech Skills - Artificial Intelligence, Data Analytics, Machine Learning, and RPAs.
In order to win the war of talent, imbibing learning culture would be a necessity which should be strengthened by relevant/ personalised and engaging learning courses with effective learning toolsLMS/technology. Easy access on mobile followed by evaluation of course taken will create a good learning experience remotely. Self-paced learning opportunities can be further enhanced by providing free access to some skill courses on Udemy, Coursera, LinkedIn Learning, etc. Succession planning should be a continuous process to identify critical roles and develop existing talent to create internal hires. Identify high potential individuals and conduct a talent review to check on their readiness to take up leadership roles. Chalk out a focussed plan to develop skills and experiences mandatory to take up the next role.
Manage & Reward Performance
Intrinsic and extrinsic motivators are the driving forces for the performance of employees. Performance management and evaluation has been redefined to keep employees engaged and motivated to be productive remotely. Clearly communicating changed business goals and aligning them with employee's career goals with consideration of empathy and flexibility is the need of the hour. Managing the performance of remote employees by aptly training leaders to coach, mentor, and provide feedback or reviews frequently is what will be the driving force to run the teams.
A talent strategy to consistently acknowledge high performers and have constructive conversations with average or poor performers with improvement plans will boost organisational performance. As a cost-saving strategy, instead of layoffs, employers may convert a portion of fixed compensation to variable pay and link it to employee performance and productivity. Also, bonus/incentive payouts can be transformed into stock options. Rewarding employees with learning opportunities with free access to skill courses, wellbeing sessions, office equipment at home, thank you note for good work and many more small steps can definitely boost the morale of employees and create a belonging feeling for employers increasing retention rates.
How to engage & retain talent
Engaged employees are happy employees who are committed to their work, are productive, and stay for long. Employee engagement definitely affects key business outcomes.
One of the Gallup meta-analysis research studies on the work-unitlevel relationship between employee engagement and performance outcomes in 2012 stated "Work units in the top quartile in employee engagement outperformed bottomquartile units by 22 per cent in profitability and 21 per cent in productivity".
Employees want purpose and meaning in their work, they want to get noticed and build a mentor relationship with managers to learn and grow. No organisation would want to bear the heavy loss of losing a high performer considering the cost involved. Engagement initiatives start from the very first day of virtual onboarding of employees to create a first impression exhibiting the employer value proposition (EVP) of the employer. As soon as they get aligned to business requirements, career progression plans should be discussed and materialised through training and development, coaching and mentoring to build the skills required.
Involve employees in challenging projects as per their career goals where they can learn and grow. Build a learning culture that encourages, supports, and empowers learning. Especially during COVID–19 pandemic, it's important to understand the pulse of employees working from home through regular feedback or reviews and provide necessary support in form of performance discussions, availability of resources to work, challenges faced, emotional or mental support required to keep them productive. Adjust work requirements to individual circumstances if need be, as this is the time employees expect maximum support from the employer to sail through this pandemic.
In this competitive market, the war of top talent can only be won with the right strategy aligned with business needs. The ability to hire talented candidates and nurturing them into lifelong employees is what has been the crucial factor in the success stories of many organisations. Organisations that displayed or are displaying an effective talent management strategy enabled by a strong HR - Business partnership are the ones who are future-ready with their talent to face a turbulent economy ahead.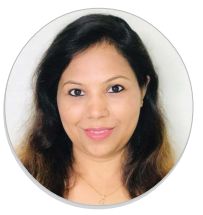 Nidhi Negi Dixit is a qualified HR professional with over 9 years of experience in Talent Acquisition and general Human Resource Management. She has extensive experience in Leadership hiring with companies like Teleperformance, NGA Human Resources, and Lanco Infratech. She completed her MBA - HR from IBS, Hyderabad.