Strategizing Post The Pandemic
Trusting employees in these times and manifesting the same in HR policies and systems can resonate well with employees. Frequent open houses/town halls with leadership can boost employees' confidence in the organization. Employees are well-aware of the ongoing crisis and thus, they will also understand, appreciate, and respond with much more sincerity and commitment.
Talent management is one of the most discussed and debated subjects in boardrooms across the globe. While human resource leaders were busy grappling with some of the challenges like the shortage of desired skills, inability to retain critical workforce, and increasing skill gaps with regards to emerging technologies, the world woke up to the pandemic and the sea of changes it brought.
Business houses had no choice but to counter and sustain the odd challenges brought by the pandemic while following the nation-wide directives for employees to work remotely. The sudden shift brought a world of difference in the way organizations manage talent and compelled them to focus on new ways to deal with their business priorities.
Managing talent is crucial for every organization's performance, and pandemic or no-pandemic, the show must go on.
Agility is the Need of the Hour
At this critical time, the HR leaders must proactively embrace the changes and be agile in keeping their organizations afloat. They must ensure employee safety and well-being, hire the right talent, work on enhancing people skills, and change or redesign roles as well as jobs with the changing business dynamics. HR must match the speed and quality of responses with the speed of change happening each day. The task is to build a resilient organization and be on the top of the game.
Five talent management practices that can help organizations thrive during and in the post-pandemic world:
1. Deliver a Superior Employee Experience
Employees are connected from the comfort of their homes and experiencing the organization from the prism of their families. An employee alone is not experiencing the change, but their families are also part of this game now. Employee experience is not just dependent on HR but includes support from IT, administration, peers, and managers.
It is imperative to keep employees engaged via social media and running various campaigns around the defined objectives over the intranet/internet to help them stay motivated.
2. Communicate Tirelessly
Employees are susceptible to all kinds of thoughts, including the stability of their jobs, the sluggish economy, growing concerns around the safety and security of their loved ones, etc. Communication is of paramount importance and must be shared via various means. Addressing all the concerns of employees proactively is important. Communicating using the byte-size messages via emails or WhatsApp can go a long way in building the culture of trust and transparency.
Trusting employees in these times and manifesting the same in HR policies and systems can resonate well with employees. Frequent open houses/ town halls with leadership can boost employees' confidence in the organization.
Employees are well-aware of the ongoing crisis, and thus, they will also understand, appreciate, and respond with much more sincerity and commitment. The way organizations will make employees feel at this point will define their long-term engagement and relationship with the employer.
3. Ensure Employee Well-being
It has been almost six months since we started working remotely, and we are still far from having any convincing solutions to the pandemic. The uncertainty of not knowing when the outbreak will end inevitably has a bearing on the emotional and psychological well-being of the team.
In an organization, business continuity plans must balance business needs with people's needs. It must, firstly, reassure employees that they are safe and healthy while fulfilling their work-related responsibilities. The negative impact of stress, anxiety, and mental illness on productivity is welldocumented. Regular sessions must be organized for all employees to create an environment of trust so that they feel comfortable discussing their problems. Involving outside counselors for stress management can address the concerns of employees regarding anonymity.
4. Manage Performances
Performance management for work from home requires extra thought to align with the current situation. With the right approach and tools, it can be a game-changer for employees and the organization in the approaching times.
Difficult times have created fear amongst employees around their performances, evaluation, ratings, and increments, among others. At this moment, it would be ideal for managers to connect with their team members regularly.
It is vital to keep them updated and allow them to speak directly about their progress on upcoming tasks and goals. Annual reviews are passé. A continuous performance management system keeps an organization and its employees on the same page during times of uncertainty and doubt. Being specific about what is working and what is not and encouraging discussion on improvement areas will go a long way in improving the productivity of employees. The need for recognition will only increase in these times as many organizations have put increments and promotions on hold.
5. Introduce Virtual Reward and Recognition Programs
In the absence of physical events, recognizing employees for their performances in a remote environment has become a matter of concern. HR has risen to the occasion amazingly well with creativity and an understanding of what drives employee experience. Organizations are coming up with innovative ways of recognizing employees. Peer recognition is one of the ways to foster a positive organizational culture and make employees go the extra mile. Emphasis must be laid on outcome and productivity to ensure the alignment of all efforts towards meeting the long-term objective of the organization.
The Final Word
Leadership is at the core of this transformation. HR and business leaders have come a long way in ensuring the safety and well-being of their workforce during the pandemic. The time is now to invest in a wellplanned talent management strategy to stay prepared for the post-pandemic world.
Follow and connect with us on LinkedIn, Facebook, Instagram, Twitter for latest HR news and insights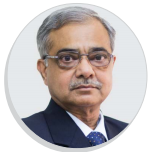 Dr. S J Raj is the Senior Vice President - HR Operations at Newgen. He has worked with Eicher Goodearth, SRF Nippondenso, PCS Data Products, and Semiconductor Complex Limited. He holds an M.A., with a specialization in Social Work from Jamia Millia Islamia University and a Ph.D. from Chandigarh University
Has COVID-19 forever changed the way we live and work?
Human Capital is niche media organisation for HR and Corporate. Our aim is to create an outstanding user experience for all our clients, readers, employers and employees through inspiring, industry-leading content pieces in the form of case studies, analysis, expert reports, authored articles and blogs. We cover topics such as talent acquisition, learning and development, diversity and inclusion, leadership, compensation, recruitment and many more.
Subscribe Now