The Big Picture
Engaged employees are willing to put their complete trust in the organisation, have a desire to work to make things better, understand the business context with the ability to perceive the 'big picture', and are willing to go 'the extra mile'.
The concept of human capital is now being recognized by employers across the globe. And, in order to move ahead in such a hyper-competitive business landscape, they are shifting their focus from processes to people. Human resource management is now endorsed with responsibilities like employee empowerment, commitment, and growth. And, vigorous efforts are being made to ensure adequate employee engagement to reinforce the company's vision. Engaged employees are passionately involved with what is happening in the company, and are ready to go beyond their call of duty.
Involving the workforce in overcoming the hurdles being faced by the company is facing generates a sense of worth and accomplishment, that propels the growth of the company, and also their ascent. Once established, this becomes an upwardspiralling cycle; involved workers become more engaged in overcoming an obstacle, churn out grander results, builds a stronger bond with the organisation, and this fosters an appetite for its success.
Engaged employees are willing put their complete trust in the organisation, have a desire to work to make things better, understand the business context with the ability to perceive the 'big picture', and are willing to go 'the extra mile'.
Working for social cause: Participating in social development initiatives is a great way of getting every employee together and improving productivity. By implementing the strategy of 'engagement through social cause', you can motivate employees to participate in various social cause drives such as the visit to an orphanage, blood donation camps, distribution of books and toys in schools for unprivileged kids, etc. Such initiatives help in building stronger relations at work.
Open communication/Inclusiveness: An open communication policy between employees and top management is extremely crucial. An employer should follow an effective two-way communication channel to collaborate with employees to invite their inputs. Frequent informal interactive sessions between the top management and employees such as a live chat with MD where the employees can ask questions about the company's focus area, short-term business plan etc. are essential. Such exercises facilitate to create a sense of camaraderie and deepen the bond and commitment of a worker to his company.
Career Advancement: As the struggle for talent intensifies, organisations face a continuous challenge to shape up and nurture their leadership capability. Companies should focus intently on the creation of a development path for current and future managers and leaders. Through a comprehensive leader and manager development programme, they can identify leadership potential.
Investment in L&D: Organisations should consider training as an investment than an expense. Developing an engaged workforce begins with the dissemination of information that leads to knowledge accessibility. Standard training does not benefit all the employees. Companies should invest time in analysing the requirement, and with the help of external and internal experts, design the training module for different functions/departments. Focused training will not only enhance the skill of employees, but also garner better results in the long run.
Employee recognition: Employees across the globe appreciate the workplace that provides opportunities for them to grow to their full potential and recognises their efforts. Employee recognition tends to boost the morale and encourages employees to strive for excellence. Organisations can follow a monthly exercise to acknowledge employees who have consistently remained focused towards achieving greater results. Also, a quarterly system of performance evaluation is a brilliant way to show employees that they matter.
Employee Empowerment: Empowering employees is a way of fostering engagement. An organisation should value employee feedback and most importantly act on it, and a system needs to be deployed by which employees can send across their opinion or suggestions about the organisation.
Providing a conducive work environment should be the top priority for any organisation. Going beyond scores and continuously redesigning employee experience by creating a better place to work is what matters the most.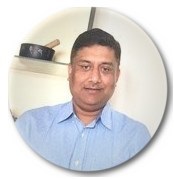 Manish Kumar is Head HR & Learning & Development, Ricoh India. He wields an experience of over 20 years across industries. He has previously worked in IndusInd Bank, HDFC Life, The Nielsen Company, Bata India Limited among many others. He has a Post Graduate Diploma in Management (HR) from Xavier Institute of Social Service.