3 Rs Of HR
An organisation should invest in the three Rs, i.e. Recruit, Reward, and Retain, to ensure that its greatest asset, the workforce, grows stronger each day, and must pay attention to recruit right, reward, and retain people.
An organisation is run by its people, and the right talent can fuel creativity and thus enhance organisational effectiveness. The determination and dedication shown by the talent makes room for the sustainable growth of any business. This makes human resource the most important asset of any organisation. It is therefore imperative that organisations render suitable emphasis towards rewarding and retaining their talent, as they do during the process of recruitment, to ensure sustained success.
An organisation should invest in the three Rs, i.e. Recruit, Reward, and Retain, to ensure that its greatest asset, the workforce, grows stronger each day. As it evolves, a company must pay attention to how they recruit right, reward, and retain its people. In today's world, the three Rs form a very important component of the HR function. This is especially true for the current generation, which considers success in their roles and the ability to simultaneously enjoy it as equally important factors.
The three "Rs" that an organisation needs to focus are cited below.
Recruit Right
Recruiting right not only implies the right skillset, qualification, and experience, but other critical aspects such as right values, attitude, and cultural fit. Such measures are imperative in selecting the right person for a job. And this is where HR has to put in its best efforts. If an organisation is able to attract and acquire the right talent, engaging and retaining them do not remain a challenge anymore. Additionally, every organisation should have a talent strategy to know its expectations from every employee in a top-down approach. This will aid in hiring people who truly fit the company culture as also the job role. Recruiting right ensures that an employer is constructively contributing towards the growth of its people, and thus growth in business
Reward & Recognise
The greatest incentive that an organisation can provide is positive recognition of its employees. Emphasising on the right combination of extrinsic and intrinsic rewards gives employees a feeling of achievement and personal growth. An employee is delighted if he/she develops a feeling that the organisation is consciously and proactively making efforts to value them. Rewards are rarely only financial incentives in this postmodern age. People want to feel aligned with the purpose of the organisation. They want to know that their work is valued. An organisation's incentive plan must consider these emotional aspects
Retain Right
There is no single formula to ensure successful retention on every occasion. However, certain factors such as maintaining a consistent review list of employees that an organisation wants to retain proves helpful. This list should be created on the basis of criticality and the value of the resource from a longterm perspective. It is very important to let your employees know how much you want them to stay. Employees are known to simply walk away from companies due to the fact that organisations could not grasp how much they were valued. Similarly, employees are seen to hold on to their jobs when periodic and consistent efforts to retain them is visible. Retention thrives on the basis of actions that prove that there is a continual effort to improve the employees' work experience.
Strategies that the organisation wants to implement notwithstanding, it is equally pertinent that they be upgraded regularly so as to best serve the employees' interest.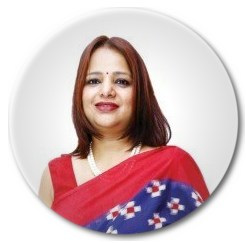 Niharika G Bhardwaj is Head-HR, Indiabulls Housing Finance Ltd. She carries an overall experience of 15 years in HR across industries like IT, ITES, Consulting, Insurance, and Financial services. She has developed expertise in Organizational Change, Employee Value proposition, Employee Engagement, HR Business partnership, etc. Niharika holds a Bachelor's Degree in Science and a Master's Degree in Business Economics.