Redesigning Learning
When we introspect the changing landscape of learning design in organisations today, it is easy to trace sentiments that people can resonate with. We have failed to realise that we are in the midst of a transformation in human behaviour, which can be dated back to the entry of smartphones in our lives. While the smartphone came into our lives as another 'new product', it was bought by many with no knowledge of the extent to which it can be used; they also didn't know that it was a lot more than a phone. What had us hooked was the unabated focus on user experience. For the first time, we had a product that could be used without a manual, and it was equally intuitive for the user to simply 'figure it out.'
However, the last few years have seen that getting translated into how people processes have evolved in organisations, and the learner-led world has redefined learning & development in the following manner in the enterprise ecosystem:
1. It has become paramount for learning experts to alter the learning design for their people. Today's learners (read 'users') are habituated to speed and access to anything and anywhere, thereby shifting learner expectations in the enterprise.
2. It is imperative that the learning delivery matches the learning methods as per the learners' needs and introduce micro, bite-sized learning which can be consumed anytime or anywhere. Greater focus on blended learning to cater to enhanced engagement through innovative learning channels (Videos, Podcasts, Micro blogs, Web Classroom and the likes) is the order of the day.
3. The demand for shortened shelf-life of skills, and the learners' curiosity to learn new skills to stay relevant and future ready must be taken into account. Therefore, L&D needs to design a learning landscape that is accessible to everyone and allows talent to learn new skills in the most efficient way.
4. Getting an understanding of the concept of self-learning and continuous-learning. Today, the onus of learning is on the learner, with L&D experts as mere orchestrators of learning for the entire enterprise.
5. With change apparent in L&D capability, there is a need for L&D experts to reskill themselves to stay relevant in terms of content curation (and not so much creation), understanding social/peer learning, ease of use of technology in learning, working a virtual classroom on Zoom/Webex, etc., and most importantly, understanding the ways of engaging the learner in a virtual/online learning scenario.
Most of these changes transpired by chance and we were reactive to technology changing learners' expectations. In large organisations, the change is visible, and the sooner one adopts the better the chances of developing a future-ready talent pool. It is therefore needed that learning experts take cognisance of this change and move ahead to build on the capabilities of a future-ready L&D function. While discussions around 'why no more classroom sessions' prevails, they are however receding. Organisations that are focused on enhancing their end-customer experience are making a switch to technology, and with evolving expectations from the end-customers, the very manner in which we operate is likely to be transformed.
Litmus Test for L&D professionals. + (Answer Yes or No)
1. Are you able to connect the dots and see patterns/trends in disparate things?
2. Are you comfortable in extensive collaboration and networking?
3. Do you believe you have a design and user experience mindset?
4. Are you comfortable connecting across cultures and their diversity?
5. Are you humble and have a curious mindset?
If your response to at least 3/5 or more to the above is 'yes', you are good to kick-start now. If not, there is work to be done!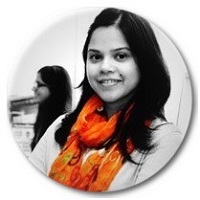 Rajlakshmi Saikia leads Talent Development, CSR, and Diversity and inclusion at Genpact. She has over 14 years of diversified experience in various HR functions, including involvement in managing new initiatives in learning technology, user experience, change management, and communication. She features in the 2019 HR 40 under 40 list by Jombay and is also listed as one of the top HR influencers in India by SHRM Tech.