Enhancing The Experience
---
Today, creating a compelling Employee Experience (EX) is not merely a good initiative, but is becoming a strategic priority, which can help organisations to have an upper edge on innovation, productivity, customer satisfaction, and thereby, improve profitability.
---
To survive and thrive in a post COVID-19 evolving scenario, organisations are increasingly directing their focus on enhancing Employee Experience (EX).
EX can be defined as the sum total of every interaction an employee has with the organisation, right from onboarding till the exit. Being one of the key drivers of employee engagement, productivity, attracting and retaining talent, improving customer satisfaction and generating better revenue, EX will be one of the top priorities in the years to come.
While a large number of organisations are on path to creating a better EX, not many can claim to have done it successfully. IBM is one such organisation that used Design Thinking methodology successfully through the Human-Centred Design tool to improve their people processes, especially enhancing the Employee Experience.
Creating Employee Experience Through Design Thinking
To enhance EX, companies have been using the Design Thinking methodology and its various tools to understand employees, challenge assumptions, redefine problems and create innovative solutions.
In simple words, Design Thinking is a creative problem-solving process with a human-centric approach. It is based on understanding the needs of different stakeholders and generate solutions that bring value to all those involved. It primarily contains five phases:
1. Empathise: Design Thinking starts with Empathy which means engaging with the 'HUMAN' in our employees. This, along with the next step, is where one should spend most of the time; i.e. understanding the pain points, observing from all perspectives and learn more about the target group and who they are.
2. Define: This is the step wherein it is important to have utmost clarity and understanding of the problem before one gets into the details of the solution.
3. Ideate: In this step, one needs to work with the team to come up with all possible solutions to the problem that has been identified.
4. Evaluate: Evaluate numerous solutions that have come up during ideation rather than jumping into one perfect solution.
5. Test: This is the step where one can test the design (how it works) and seek feedback on the problem defined. The solution should be tested with multiple users.
Why Design Thinking?
While companies and leaders across the globe are looking for ways to bring the business on track, employee expectations are also undergoing a huge change. Using the Design Thinking methodology to create and enhance Employee Experience post-COVID will provide the means to focus on the employee's personal experience and to create processes centred around the employee (or human).
Design Thinking helps to create a wider canvas basis employees' need. The best part of using this methodology for enhancing Employee Experience is that it helps in creating multiple options and solutions, and ultimately, reduces the risk of failures. If used prudently, Design Thinking will help improve employee experience, reduce attrition, improve employee engagement and make a positive impact on the organisational goals.
Prof Jeanne Liedtka in her article in Harvard Business Review says, "Design Thinking has the potential to do exactly what TQM did for manufacturing - unleash people's full creative energies, win their commitment and radically improve processes."
Organisations Using Design Thinking
Some of the large global organisations that have made a mark in using Design Thinking for creating a better employee experience are IBM, CISCO, P&G, Intuit, LinkedIn and Deloitte. A multitude of Indian companies like Tata group, Pharma major Dr Reddy's, The Future Group, Lemon Tree Hotels, Mahindra & Mahindra group and many start-ups like Big basket, Oyo have used Design Thinking processes to embrace ambiguity and implemented creative solutions to enhance employee experience which has led to positive business results.
There are many organisations including Owens Corning that believe that in order to deliver winning solutions to meet customers' needs, enhancing Employee Experience is imperative. Therefore, they have created frameworks that outline important aspects of leadership to create the rightful balance between 'Connection' and 'Challenge'.
Challenges In Using Design Thinking
While Design Thinking has been introduced in many organisations, even those that profess to provide fast and effective solutions seem to be merely scratching the surface by carrying out changes at the basic level. This can only be seen in some pockets in the organisation like in R&D, Product Development, etc. Acceptability by the leadership, resistance to change by the leadership and employees, lack of collaboration, lack of inclusive culture are some of the common challenges we see in organisations while implementing Design Thinking. This methodology can be successful once it is aligned to and becomes part of the culture as is evident in Intuit, IBM and a few other companies.
Organisations need to pause for purposeful reflection of the COVID-19 response and the lessons learnt. An organisation's top leadership team that has been actively listening to the voice of employees and customers can form workstreams to better understand trends from experiences and external learning. To operate in a hybrid work environment that maximises the value of exceptional leadership, facilitates productive teamwork and respect, encourages local, regional, and global insight and relationships, and always delivers results in the best interests of the internal and external customers.
Building Design Capability In The Organisation
Design Thinking must not be implemented in the organisation simply because it is trending today. The top leadership must have utmost clarity and expectations about Design Thinking to bring about the change.
While HR can be the process owner to build the Design Capability in an organisation, the ownership of the same lies with the Leadership team. Creating a growth mindset capability is a prerequisite to investing in Design Thinking. There are many tools to learn from, but what matters is the right mindset which can go a long way. It is advisable to orient all the employees; but it is advisable to form a core team open to ideas, willing to challenge the status quo and try out a pilot project using Design Thinking. During this process, having employees of cross-functional groups add more value to the process both in terms of developing capability and delivering desired results. Finally, small early wins will generate confidence when the concept/prototype is seen working in an actual scenario.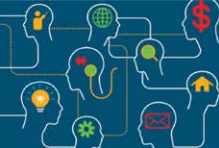 Enhancing Employee Experience using Design Thinking is a continuous process and needs greater commitment from the leadership team. Employee Experience cannot be expected to be changed by merely having good people processes and practices, but a combined effort by the Leaders and People-centric policies; only then is it possible to impact a significant employee population.
The 'Future of Work' will be agile, collaborative, empowered teams, Digitally Connected, and this is the way organisations will be able to assemble and dis-assemble rapidly to respond faster than ever before. Design Thinking – Human Centred Design, will be an important and integral component of how organisations work.
Sanjay Rao is Director HR – India & Singapore, Owens Corning and is responsible for overall HR strategy for India and Singapore businesses. He is also the lead CSR for India and Singapore. Sanjay has over 20 years of HR experience in India and South-East Asia, having worked in diverse sectors like Chemicals, Automobile, FMCG, NBFC and Biotechnology in prolific organisations such as Hindustan Unilever, Tata's and Reliance Industries.