The HiPos In HR
---
Anyone can grow to the size of the opportunities that they get which implies that everyone has potential. However, you need to define the type of potential you are looking for.
---
My friend Raj invited me to join him in choosing a flat that he intended to purchase. Raj wanted to buy a flat as an investment. We saw several flats, and finally, Raj liked one. It was dirty, lacked woodwork and the paint on the doors was peeling off. I asked Raj about the rationale behind selecting that flat. Raj told me, "Don't look at what it is right now. Look at the potential - what it can be." The flat was in a good neighborhood. The Building and Structure were good. A small investment and polishing would significantly increase the value of the flat. The same philosophy applies when you are identifying people for your critical positions. These people are called High Potentials - the HiPos.
Is potential real?
Social scientists have been challenging that potential is not real. These are the named challenges with the potential.
• Everyone has potential: A crocodile grows to the size of its pond. This statement is true because the crocodile gets only the food available in the pond. Anyone can grow to the size of the opportunities that they get which implies that everyone has potential. However, potential is of different types. If you ask afish to climb a tree, it is a sheer waste of your time and energy. So, you need to define the type of potential you are looking for.
• Not Measurable: You cannot measure potential objectively in the way you would usually measure performance. Potential does not have an absolute measure. However, you can assess the potential of a person in the context of a position by assessing the competencies required to do the job. You can create an ideal profile for the job role. Then, by comparing the profile of the person with the ideal profile, you can identify the strengths and shortcomings of the person.
• Personal Bias: Potential works on the principle that 'beauty lies in the eyes of the beholder'. Whenever there is a change in the Management, the list of people having potential change as well. When you carry out potential management exercises in an ad hoc manner, issues related to personal bias crop up. Hence, structured potential management programmes give better results.
Building a HiPo programme
There are two purposes with which organisations build HiPo programmes.
• Creating an Edge: Every organisation has some criticalpeople who assume virtual positions beyond their scope of work that impact
a. Core competence of the organisation
b. Process efficiency and execution capability of the organisation
These people have a natural urge to expand their potential. It is critical for organisations to retain these people and invest in them to take the performance of the organisation to the next level.
• Providing Stability: Every organisation has some critical positions that manage healthy market share and smooth operations. It is prudent to ensure a superior talent pipeline for such roles by identifying individuals who have the potential to grow in these roles.
How to Identify HiPos
HiPos can be identified by an organisation in multiple manners:
1. Conduct formal assessment centres involving participants
2. Asking managers to earmark HiPos without involving participants
3. Doing organisation network analysis earmarking HiPos
Traits of HiPos
There are certain traits that are exhibited by HiPos. You must look for these traits irrespective of the method you adopt. A HiPo must have ability, social skills and drive. You can see these things in the following behaviours.
• Ability
a. Works autonomously with a little coaching
b. Delivers consistent performance
c. Learns continuously
• Social Skills
a. Builds strong internal network
b. Uses Emotional Intelligence while dealing with people
• Drive
a. Asks questions
b.Positively contributes in meetings
c. Aspires to grow
Managing HiPos
Managing HiPos is critical because it has a direct impact on the performance of the organisation. Here are the vital components for managing the programme: -
• Enhancing scope of work: The first step is to enhance their scope of work. Enhancing the scope of work does not necessarily mean giving additional work. It can be done by making people responsible for performance indicators, support systems and innovations in their current work.
• Engaging in cross-functional projects: The second step is to engage them in cross-functional projects to provide them with a holistic understanding of the organisation's way of working. Project teams should have functional experts as well as HiPos. All the HiPos must not be doing the same project. Project Managers for these crossfunctional projects act as coaches for these people to develop a perspective.
• Exposure to best practices: The third step is to provide exposure by asking them to undertake benchmarking exercises and preparing proposals where they need to research and present their findings.
• Inclusion in strategic discussions: Include the HiPos in the strategic discussions or highlevel meetings. This aligns the thought process of the HiPos with the vision and strategy of the organisation.
• Parity of compensation: As the HiPos expand their capabilities to handle next-level position, provide faster growth opportunities and increase compensation as a part of the growth process. When unnamed HiPos get growth opportunities, they are seen as underdogs, which gives positive vibes in the organisation that if you display certain behaviours and perform well, you can also grow faster in the organisation.
Why do HiPo programmes fail?
HiPo programmes can fail because of the following reasons.
• Hype: The HiPo programmes fail especially when organisations get in the trap of creating hype around the HiPo programme rather than quietly managing it. HiPo management is an organisational process and not a branding tool.
• Artificial Development: After the identification of HiPos, they are subjected to a lot of standard training programmes that might not contribute directly to their deliverables. Any training imparted without context is an artificial development that does not deliver any concrete result. Development should start with projects and enhancement of the scope of work, which should create a need for training.
• Poor Programme Management: The intensity of the HiPo programme goes down after the selection of the HiPos. However, the selection of the HiPos is in fact 10% of the entire effort. The real job is to engage and monitorthem throughout. Another important aspect is not to run the programme in isolation. The programme should be embedded in the fabric of the organisation that it is not even noticeable with bare eyes.
How to sense failure?
You can sense failure when you see any of the following
• HiPos becomes Hippos: When your HiPos start thinking that they have arrived. Performance drops, a sense of entitlement emerges and expectations start skyrocketing.
• Potential Divide: Other employees start envying HiPos and start sabotaging them. A negative environment gets created and the performance of the entire organisation goes down in this case.
• Attrition: Once the HiPos are told that they are HiPos they become easy targets for poaching. It is crucial to make sure that they feel like HiPos rather than being told they are HiPos.
• Burn Outs: When HiPos are overburdened and they do not know how to deal with work or delegate work, they start burning out. This is the most fatal mistake. Such cases need handholding, counselling and skill enhancement.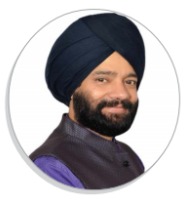 Harjeet Khanduja is an international speaker, author, poet, influencer, inventor and HR leader. He is an alumnus of IIT Roorkee and INSEAD. He is currently working as the Vice President HR at Reliance Jio. He has 2 published patents and his book "Nothing About Business" is an Amazon bestseller. Harjeet has been a LinkedIn Power Profile, TEDx speaker, Guest Faculty at IIM Ahmedabad, Board Member of the Federation of World Academics and a Global Digital Ambassador. Harjeet features in Top 100 Global thought Leaders 2021.