Making Choices Today For A Better Tomorrow
A company can have competitive products, supreme processes, latest technology, a powerful strategy, yet in the absence of the right people, it may not be possible to attain high performance and growth. Hiring the right people and retaining them is the single most differentiator towards creating a strategic advantage for the organization.
A lot of deliberations and discussions have been happening around the topic of talent management, and more so in the last decade. Almost all the organizations and HR professionals who are entrusted with the responsibility to build and nurture high quality talent have been putting efforts in conceiving appropriate strategies to manage talent within their organizations. There are several reasons that could attribute to questions such as- why should organizations focus more on building talent and manage them? Why has the topic become more relevant and critical in today's context? Globalisation, global competition, shrinking margins, war for talent, accelerating rate of technological change, aspiration to become a visionary organization, cross culture management and diversity management are some of the compelling reasons for the organizations to evolve practices to effectively manage talent. Therefore, talent management is becoming an integral part of the business strategy.
Managing Talent rightly begins from the time of identification of right talent through the right hiring process to creating a right atmosphere for the people to develop their skills, exhibit their potential and grow steadily within the organization. It also includes building the talent from within so as to create leaders for the future, establishing appropriate organization culture to support peoples' growth, measuring performance through right metrics and institutionalising motivational programmes through rewards and recognition.
Bringing in the right people
Bringing the right people into the organization is paramount for organizational success. A company can have competitive products, supreme processes, latest technology, a powerful strategy, yet in the absence of the right people, it may not be possible to attain high performance and growth. Hiring the right people and retaining them is the single most differentiator towards creating a strategic advantage for the organization. Therefore, accumulating the right attitude is the first and an extremely important step in talent management, without which, organizations cannot survive.
A winning organization adopts a robust and a meticulous hiring process, that gels with its culture. Organizations, instead of just adapting prevailing hiring practices in the industry, must develop their own strategy, which suits their business and expectations. It has to be necessarily custom built so that the success rate of hiring is very high. An outstanding organization is built with outstanding people with the right attitude
Along with the knowledge and the skill required for the role to be performed, the attitude needs to be given more importance while selecting people. The elements of right attitude can vary. However, in general, it is observed that a can-do attitude coupled with passion, drive, and high energy have always worked to make people grow at a quicker pace within the organization. In addition to core competencies required for the job, specific behavioural competencies must be evaluated. It will be useful, if these behavioural expectations are defined and well articulated in a manner that they remain standardised for use by the interview panel.
The right questions need to be asked to get the right facts and information from the aspirants, including anecdotes from their experience, which will help in evaluating the behavioural pattern of the candidate. At CavinKare, we have been employing a face-to-face interaction that gets extended to a fairly long duration, following the psychometric assessment to observe and analyse the expected attitudes for the job. Irrespective of the qualification and the relevant experience, it is our policy not to hire candidates who fail to clear the psychometric evaluation. Today, technology has taken the interviewing process to an advanced level with video based interviewing gaining credence, especially for volume hiring. The candidates can respond to standardized questions as per their convenience, and, these responses are recorded on a camera. Later, the interviewer screens the candidate on the basis of the response to a certain important question, and, thus enables short listing on the go.
Many a times, it is observed that the disengagement of the new hire happens immediately after joining owing to impersonal, in depth orientation to the role, and, to the organization. New recruits look forward to an atmosphere of comfort, warmth, role clarity, goal clarity, policies, and the expectations from them. It is the responsibility of both the HR Business Partner and the functional manager to handhold the new team member, often rendering a personal touch so that the new entrant mellows into his role in a smooth and comfortable manner. This is as per the old saying, "the first impression is the best impression". The experience during the initial days in the organization will have a long lasting effect on a person's performance. Therefore, orientation essentially becomes an indoctrination process. Company's values, beliefs and behavioural expectations are clearly explained so that the new member is sensitised to the culture of the organization. It has also become a practice to test the understanding of the induction content, so that any misunderstanding and confusion can be clarified in the very beginning. This can be done by conducting a test, and the newcomers must not be permitted to join their team unless they clear the test.
Transparency: High Trust leads to High Performance
Transparency brings in commitment and ownership, eventually leading to total engagement, and also eliminates bureaucracy and conflicts. Transparency must be encouraged at all levels, and, in all transactions within and outside of the organization. Organizations who dream of becoming visionary, must start adopting a high trust, high performance culture. Culture leads to performance and not the other way around. There is a strong connect between high trust culture and business success. The impact of high trust culture extends far beyond an organization's performance and profitability, reaches the heart of what people desire, and, results in the best work environment. By making a commitment to build trust in the work place, organizations take the single most important step towards superior business performance. Leaders must make incisive attempts to create an atmosphere in which a culture of trust and transparency blossom.
Today's generation show signs of adaptability, achievement orientation, and readiness to take up higher responsibility, and, are eager to continuously learn to improve their knowledge and skill with a view to excel in their area of work. It has become essential for the organizations to provide freedom of expression to these people. They anticipate operational autonomy and freedom to fulfil their responsibilities. Individuals can be creative only when space is given for them to express their views and opinions without any inhibitions. It is the responsibility of the leadership team to encourage their team members to participate in all the strategic and operational management meetings and share their point of view.
Collective wisdom will create compelling and winning strategies. When young team members start sharing their thoughts openly, it creates an opportunity for the senior management to identify high potential thinkers who might become next level leaders. At CavinKare, it is mandatory that all functional heads and leaders bring junior members of their team to top management level brain storming sessions. We seek the opinion of these junior members first in these strategy discussions before seeking views from other seniors. Such a kind of practice, a participatory culture, has resulted in a high level of employee engagement and ownership. They are happy that their opinions matter in this organization and are empowered. Leadership team also gets, high quality, creative, competitive ideas, which are later executed leading to business success.
Building leadership talent from within
Winning organizations must build leadership talent from within. It is necessary to identify the right talent at the very beginning through various means of observation, and more importantly, the behaviour and attitude. Gaps that are observed in specific areas such as skills, leadership behavioural traits can be systematically reduced by means of formal and informal coaching and teaching sessions. Immediate managers carry the responsibility to identify high potential people, and, work along with HR partners to devise suitable interventions for guidance. Unless otherwise, a specific skill set is not available within the company, internally grown people must fill all positions. This will protect the culture and make it intact. Especially, leadership pipeline must be systematically created so as to ensure continuity. We do not look for a perfect fit from the employees for the next higher role. Even if they are not fully ready, we do offer higher and mightier roles to our people. The only quality that we look for is, of course, the right attitude. Sometimes, talent becomes a hindrance to better performance. It is our belief that, positive attitude, the urge to make a difference, a stretched mind set and passion, coupled with enthusiasm, will make a good leader. It is for this reason, we closely observe these patterns in our people and pick those who demonstrate the traits continuously to occupy the higher positions. This approach to talent management exhibits the confidence and faith, the organization has on our people. Employees reciprocate by means of high productivity, innovation, competitive strategy winning attitude so as to put the organization in the high performance high growth orbit.
Continuous performance administration and a two way feedback
Employees, today, are looking for a more frequent and dynamic performance feedback mechanism, which caters to their career ambitions instead of the annual ritual. Some organizations have already switched over to a system to provide feedback at regular intervals. A fundamental aspect of performance administration is to set well articulated, clear and direct business-impacting set of wildly important goals. Goals must be bifurcated as critical and routine. Critical goals are those that have a huge control on business results. By meeting these goals, every function can move the organization closer to achieving the desired business objectives. Critical goals cannot be more in number, they must rather be restricted to three or four clearly stated goals. There must be a consistent review process, preferably a week on week review, to check how the progress is being made. Managers must give objective feedback to the team members on the basis of levels of achievement of weekly commitments. Many a times, leaders hesitate to give not so positive feedback to their team members. Organizations must practice intolerance to mediocrity as one of the aspects of their culture in order to become pioneering organizations. However, given our traditional approach to talent management, it is perceived as difficult to practice.
If a robust performance management system is in place which monitors and gives regular feedback to employees, mediocrity will automatically be eliminated. Managers should be trained and coached to inculcate this culture towards intolerance to mediocrity. At CavinKare, we carry out structure diagnostics, a Quarterly Talent Assessment Session (Q-TAS), to analyse the strength and weakness of each functional structure. This gives us an opportunity to spot the best talents, potential future leaders, and, those who lack attitude to perform. Appropriate decisions are taken based on the analysis. In this way, the structure is continuously strengthened to execute the strategy with the right people in place.
Continuous Learning as a culture
Continuous Learning has to become a culture across the organization. Conducive atmosphere and ample opportunities must be provided for formal and informal learning. Platforms should be created to exchange knowledge amongst the people. It has been observed that, today's young employees seek more opportunities for learning and for working in cutting edge technologies. Therefore, learning has become an integral part of talent management. It is also important to evaluate the effectiveness of learning through metrics to see whether there is a demonstrated benefit to the organization. Ultimately, business performance must improve.
Rewards and Recognition for intrinsic and extrinsic motivation
Motivation is the key to performance of an individual, and, is at times, intrinsic. A good culture that nurtures an individual's talent will make the employees to bestow pride in their work, a feeling of accomplishment, and, being part of the team. It is also necessary to give challenging tasks, involve people in decision making processes, and provide a higher order of responsibility. Intrinsic motivation comes from inside and yields higher quality of work. Rewards and recognition are instituted to cater to extrinsic motivation. They should be simple, executable, flexible, and go along with the culture and belief of the organization. People should perceive a sincere motive by the leaders in acknowledging and appreciating their performance. They should see a value in it. For example, when we found that the annual incentive programmes were no longer appropriate and valued, we instantly switched over to quarterly incentive schemes. This resulted in higher motivation level amongst the sales people resulting in higher outputs. At one time, we felt that it was necessary to introduce an additional reward in the form of profit sharing to senior leadership team to create pride and ownership. We did come out with an attractive, rewarding bonus scheme linked to profitability.
Talent management is simple, if it is understood in the context of changing business needs and the expectations of employees. Traditional methods and thoughts must be reevaluated for suitability to modern needs. Organizations must adopt more lucrative, rewarding, and fulfilling strategies towards the talent management process in such a way that people are highly engaged and proud to be associated with the organization. In this way, organizations can become enduring visionary institutions.
We must remember that, the future is shaped by what we do and don't do today.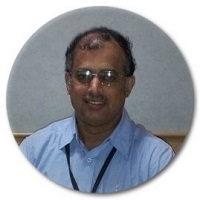 S. Ramachandran is Vice President - Human Resources, CavinKare Pvt. Ltd. He carries more than three decades of vast and varied experience in Manufacturing, Project Management, Industrial Engineering and HR. Ramachandran is a B.E (Hons.) Graduate from National Institute of Technology, Trichy and M.S from the University Of Warwick, UK.