The Mantras Going Forward
---
The office space is expected to become a 'collaboration venue' where individuals gather whenever diverse minds need to come together to process a deliverable.
---
Apple's iconic iPhone is revered for its smooth, user-friendly interface. And Apple fans line outside their flagship stores, almost 24 hours prior to the launch of the newest model, nonchalant to the fact that the iPhone being used by them is in perfect condition. A huge contributor to such maniacal obsession with the iPhone is the heart of the device itself – the electronics that are precision-packed into the soap-box format device.
Power up the phone and these electronics dance together like pieces of an orchestra, thrilling the audience in a gilded concert hall. So, how does this happen?
The answer lies in what most HR professionals love discussing during every appraisal cycle. Performance Management. Only that in this case, this performance management is executed through an astute combination of hardware and software, owing to their matchmaking to some of the most talented engineers in the industry. In simplistic terms, the iPhone operating system (iOS) manages the device performance by evaluating various factors and components on a real-time basis. These include the device temperature, the battery charge, number of open applications and battery impedance. The iOS ensures that it dynamically modulates the performance of the various components and software codes to ensure that the user experience does not get impacted at any point.
How do we replicate such an intelligent performance management system amongst humans who constitute our workforce? After all, is it not the objective of every organisation to ensure that irrespective of what is happening in the background, optimum delivery and exceptional customer experience? Today's hyper connected times allow for no 'service failures'. Competition is always at your heels, and if perchance, you slip and provide them an opening, much like an ace footballer, they will score a goal. The situation has gotten further accentuated with the 'new normal'.
Organisations are becoming increasingly global and workplaces are developing a hybrid character. As per a report by CB Richard Ellis on the basis of a research carried out during the last quarter of 2020, the nature of the 'office' has undergone a fundamental change. Most significantly, the office space is expected to become a 'collaboration venue' where individuals gather whenever diverse minds need to come together to process a deliverable. In effect, offices are expected to facilitate ideation, social interactions, cohesiveness, and knowledge transfer. On the other hand, an individual's personal space (home/ coffee shop/other) is where the grunt work is expected to take place. This scenario is clearly divergent from the one that the corporate world has experienced in the past.
So, what are the mandatory mantras that one should be guided by when it comes to Performance Management in these times? To begin with, given that these are times that have been highly disrupted by the pandemic and the consequent, techenablement of most businesses, the following should be given due consideration.
1. Process Redesign
Business leaders may disagree on the extent, but not on the intent of the emerging hybrid workplaces. As organisations look forward towards 2022 and beyond, intense conversations around new-model workplaces are taking place. As shared earlier, it is expected that for a large number of employees going to the workplace will mean that there is a specific need to collaborate or brainstorm. Most of the actual work will happen either at the employee's home or workspace of choice in an unsupervised setting. By extrapolation, this means that the processes being followed across the value chain will need to be redesigned keeping in mind the need to achieve the end goal with speed and accuracy, irrespective of where the work is being done.
2. Outcome Based Measurement
Peter Drucker, the Management Guru, established the fundamental truth of business when he declared, "What gets measured, gets done". Something that, both employees and managers have pined for across the board is closer to becoming a reality. This is surely critical towards creating a level evaluation field for all employees in a team, function, or organisation. However, this is easier said than done. It requires extensive job role study to define the critical constituent steps. Identification of these steps leads to a clear definition of the key result areas (or KRAs), and in turn, leads to the 'output metrics'. The aim should be to encourage employees to learn about their expected targets and drive motivation and performance towards achieving the same.
3. Clear Goal Setting
Output measurement becomes feasible and relevant only when the employee's goals have been accurately defined and agreed upon. Far too often, it is found that employees are moved across teams or roles during the appraisal period. At other times, an organisation's focus changes on account of environmental factors, but employees do not see a corresponding change in their goal sheets. Clear goal settings, therefore, needs to be based on a sound understanding of an individual's role and responsibility in the organisation's matrix. The process should take into account the time frame, the environment and the enablers available to the employee to take the required actions to achieve the defined goals. The employee's comfort in accepting the laid down goals should be a collaborative process between the employee, his manager, and the HR partner.
4. Ongoing Assessment
Truth be told, the appraisal process ends up being the prime reason for employee dissatisfaction. So, a process that is supposed to be a rewarding mechanism ends up, ironically, being a drag on everyone's mood. The reason usually is the fact that this gets forgotten for the most part and comes onto everyone's radar only when it is 'that time of the year'! The only way to address is by ensuring that there is a system of continuous assessment that tracks employee performance. Such a measure will ensure that employees have more visibility with respect to their performance and multiple opportunities to recover from any performance slips, if any. Equally importantly, this will eliminate the occurrence of the year-end 'surprise rating' that is the real cause for concern.
5. Real-time Rewards
The reality of today's environment and subsequent conditioning of all the participants is that instant gratification is infinitely cherished. When 'Long Service Awards' have disappeared to be replaced by quarterly bonus cheques, it is imperative to make sure that your reward mechanism also operates in a real-time fashion. Thankfully, once again, new-age tech platforms like Wobo come to the rescue by sensing the real-time pulse of the employees, providing managers (and HR) with in-depth insights and guidance to reward and recognise at the right time. In the words of Kshitij Mohan, the Founder of Wobo, "The only way to build happier and healthier workplaces, is to drive performance through positive and active engagement on a real-time basis."
A Performance Management process that integrates the above mantras is likely to inspire trust in the organisation and win the acceptability of employees across the board. However, to reach that point of maturity, an organisation will need to traverse a challenging growth curve. Some possible bumps that are likely to be encountered in this journey are:-
Well ingrained legacy processes

Resistance to change

Difficulty in the quantification of all deliverables

Volatility in the market

Inefficient change management practices
These challenges are quite self-explanatory, and it is not to say that they cannot be overcome. All through history, we have seen that transformational change needs to be pushed through, often with an immensely powerful and passionate leader taking the ownership. Such an individual who owns the agenda to enhance the performance management in the organisation would need to be one who intrinsically believes in the importance of the same is technologically proficient and can mould others effectively.
For any business, the chances of succeeding in the marketplace increase multi-fold when all its different parts perform optimally, ensuring that the value created is equal to the value delivered to the customer, without any leakage. This is the dream of every business leader. And such a dream would be realised only when, much like the iPhone, performance management in an organisation is handled through the integration of sophisticated technology frameworks that eliminate any kind of ambiguity, bias and mistrust.
I am sure, positively inclined workers will embrace such an environment with welcoming, outstretched arms. Just like they've grabbed their iPhones!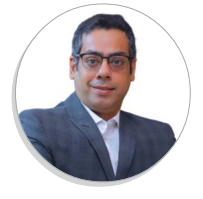 Vikas Dua is an accomplished HR and recruitment professional, an Author, a TEDx speaker, and a Vlogger and Blogger on HR practices. With over 15 years of high-quality experience in the field of IT and ITES, he has worked with both start-ups and large corporations like Wipro and Concentrix. Currently, he is Chief HR Mentor at Attayn, an HRtech platform focused on democratising knowledge in the academic space. He is also an Advisor to the BRICS Chamber of Commerce and Industry's Young Leaders Programme.
Has COVID-19 forever changed the way we live and work?
Human Capital is niche media organisation for HR and Corporate. Our aim is to create an outstanding user experience for all our clients, readers, employers and employees through inspiring, industry-leading content pieces in the form of case studies, analysis, expert reports, authored articles and blogs. We cover topics such as talent acquisition, learning and development, diversity and inclusion, leadership, compensation, recruitment and many more.
Subscribe Now