People Leadership: A Humanistic Thinking
Human is the only resource capable of self-propulsion and value addition. Unlike machinery that gets devalued and depreciates, human resource continues to appreciate with age and experience.
History of philosophy indicates that existential thinkers believed, the trait which differentiates human beings from animals is that human beings have the capacity to work. As such, we become authentically human, not when we sit back and rationalise, but when we incarnate our rational ideas and abilities into some tangible products. According to Thomas Aquinas, a medieval philosopher, human beings can work because we have a vital principle known as soul and that differentiates us from other observable realities. The reality of a human is a composite of body and soul, there is a bodily or material dimension (visible), the mind, soul etc., which is the seat of feelings, emotions, logic and reasoning (invisible). The objective here is not to trigger any debate regarding the existence or nonexistence of a human soul, but rather to make a note that the ability to work is something special to human beings as against other living beings.
At the beginning of the industrial age, people in an organisation were merely deemed as one of the resources who had nothing special to offer. With the advent of machines and technology, there was a change in this approach and they were treated as one among the high-value resources of production. But the major shift happened perhaps during the information age, when human beings were seen as a unique resource, with feelings, emotions, logic and reasoning that can make a tangible difference. Further, it was established once and for all that the success of any organisation is determined by its people, their calibre and attitude to succeed and outperform, not by machine or technology. This new thinking, that it is not Money, Machine, Material or Method that is central to the success of an organisation, but Human who is at the centre of things, marked the beginning of a new belief. Human is the only resource which is capable of self-propulsion and value addition. Unlike machinery that gets devalued and depreciates with age or technology that can be outdated by time, human resource continues to appreciate with age and experience. This endorsement according to me triggered the humanistic thinking in the workplace.
The concept of Humanism
Humanism is a philosophy or system of thinking which places people at the centre and sanction of everything. "Humanism as a philosophy represents a specific and forthright view of the universe, the nature of man and the treatment to human problems," says Corliss Lamont in his book, Philosophy of Humanism. It is a human-centred theory of life. Humanistic thinkers believed that the law of life, indeed the only law of life, is the call to realise life in all its infinite possibilities, to manifest life in its richness and live wholly and fully. In short, they are passionate and enthusiastic advocates of life.
Humanistic thinking
In an organisational context, humanistic thinking starts when leaders begin to treat their workforce as psychophysical organisms. It happens when they lead with the understanding that it is not enough to take care of merely the physical or material needs or the expressed needs of people. Rather, people have the innate need.
♦ To love and to be loved
♦ To hear and be heard
♦ To understand and to be understood
♦ To recognise and to be recognized
It is about leaders giving due regard to the emotional side of a person. Furthermore, when leaders exhibit staunch belief in the immense human potential and the diverse ways of exploring it, expose the existing obstacles to human growth, and suggest ways and means to overcome or remove them, they become humanistic practitioners in the fullest sense. They form new ideas of human resource and live by it.
It is largely possible that a person remains to one's own self as an unsolved puzzle, however obscurely one might perceive it. It is equally possible when such people are combined with the right leadership in life, they unlock themselves and become epitomes of success. One has often heard that teachers are parents at school and parents are teachers at home. As for me, humanistic leaders are both parents and teachers in the office.
The calling of Leaders
Leaders, by the very nature of their calling, have the responsibility to ensure good at all times, not just for themselves, but for the team more often than not. There are certain nonnegotiable characteristics that people look up to in any leader, as simple as it can sound, they are very basic too. Treating people with respect at all times and treating them the way one would like to be treated is an imperative of sorts. None of us as leaders shall deprive anyone of their self-respect at any point and that is the cardinal principle for a humanistic leader.
Being considerate and compassionate is not an exceptional ask from the modern-day leaders for sure. It is important to operate with the assumption that people we work with are vulnerable and susceptible, while they have strengths, they have own set of limitations too, learn to harness their strengths than being stuck with their weakness. Leaders from the humanistic school of thought at all times are custodians of fairness, irrespective of time, place and context. Fairness is not something that can be put out as a motto, on the contrary, it needs to be lived and led by example. This implies they are guided by reason and are willing to listen to dissenting voices and disparaging views as well.
Humanistic leaders are ardent believers in the human potential, hence cannot give up on people easily, instead have to show patience and perseverance to get the best out of their people. Humanistic Leaders see leadership as a vocation to serve than to be served, they see their role as more about giving than receiving. Thus, in order for a leader to assent into this higher form of leading, they need to have a disposition that is conducive to appreciating all that is human.
Follow and connect with us on LinkedIn, Facebook, Instagram, Twitter for latest HR news and insights.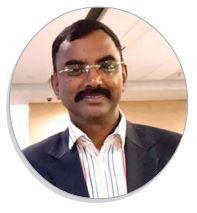 Joy George is Head – Human Resources, CDK Global India. He comes with an experience of over 18 years in employee life cycle management and extensive experience in global business partnering in India, UK, US & APAC. He has proven ability to manage organic and inorganic growth with understanding of HR strategies and policies.