Leading with Intent- Interview with Sumit Sabharwal, Head HR at Fujitsu Consulting India
Sumit Sabharwal, Head HR at Fujitsu Consulting India, does not just talk about what he intends to do; he ensures his forward-looking intentions translate into actions. By pouring his heart and mind into his work, he is making sure his deliberate and impactful efforts win the hearts and minds of employees and customers. Having made tremendous strides in creating a more empowered, motivated, and inspired workforce, he is helping Fujitsu Consulting India become its best, happiest, and healthiest.
How do look back at your professional journey traversed this far? What are your key learnings?
I feel that my professional journey has been very interesting, and it has given me opportunities to take many leaps and bounds. Over the years, my key learnings have been to be adaptable, and to encourage and respect others' views. In working with leading American, Chinese and Japanese companies in different roles, both these learnings have played an important role in shaping my career. Being the Head of Learning and Development and dealing with eight other countries, I think it is essential to listen, understand and then respond to things - in spite of having tight timelines on hand. It is also imperative to make sure that all team members are given an equal opportunity to express their ideas and viewpoints. This is another factor that has contributed to my professional growth.

The famous quote attributed to Peter Drucker that "Culture eats Strategy for breakfast" rings true now more than ever. What according to you makes a good workplace culture? Also, could you give us an inside scoop on Fujitsu's work culture?

My view around what makes a good work culture is the ability to listen to employees' needs and concerns, and translate insights into something meaningful that we can go back and communicate to them. For example, the average age at Fujitsu is in the early 30s, and hence, a lot of our focus is to understand the various concerns faced by people in the age bracket of 30 to 40. It could be parenting, health, work-life balance, matters related to child, parents, etc. We at Fujitsu aim at designing policies in congruence with employees' needs instead of focusing on the policies practised within the industry. In framing company policies, we are committed to having an 'inward-looking' approach rather than outward-looking, and this is one of the reasons for long-term employability at Fujitsu, which ranges between 3-4 years.

An inside scoop of Fujitsu's work culture is that we have got some great Employee Resource Groups (ERGs), where employees gather socially to share and discuss interesting subjects whose focus goes beyond the points that I've mentioned above. Also, along with having a Japanese culture, we have quite a bit of cultural inheritance in terms of respect, patience and being accommodative. We let people be what they want to be by providing them with opportunities to work on different kinds of projects and move into different roles. We have a very robust internal job promotion and rotation policy, and intend to focus a lot more on self-development.
Fujitsu Consulting India has rolled out a 'Japanese Learning Programme'. What are its key features, and why is it important?
Building language capability has become an essential qualification, which is beyond just being a niche skill. Knowing the customer and the business well constitutes half the journey towards a successful business. Moreover, acquiring multi-lingual ability provides an added dimension of effectiveness that transcends business transactions into meaningful pursuits.
At Fujitsu, we lay utmost importance on cross-cultural initiatives, training programs, and engaging events with colleagues from our Japan office and from across the globe. We ensure that the employees of Fujitsu Consulting India understand the business dynamics and aesthetic significance of the diverse Japanese culture. In regards to this, we have a Japanese Learning Programme that is aimed not only at promoting the language but also at providing a glimpse of the Japanese culture to our employees. The program grooms participants to confidently begin working with Japanese customers and counterparts by applying their basic understanding of the language and culture, thus helping them effectively transition into Fujitsu.

Some key features of the program are:

• Classroom-based modules
• Standardized course content with local delivery
• Customized modules for different requirements and proficiency levels
• JLPT Certification Assistance for associates
• Online Japanese module in the test phase

Fujitsu India is a unique blend of Japanese and Indian cultures. How do you use the best of both styles to create workplace synergies? Could you share a few examples?

Fujitsu India is a global company, and that's the mindset that we operate with. While we do work with Japan, we also have our presence in other parts of the world like Oceania and America. We make sure that cultures are amalgamated into one style, i.e. responding to customers in the shortest possible time and creating value for them. Fujitsu is a customer-centric organization with a focus on innovation and technology. This, I think, is a common aspect between the Japanese and Indian cultures, where customers come first, and we make sure that we are innovative, and keep inventing and reinventing.

Some of the examples would be our 'Tech Talent Program' through which we provide numerous opportunities for employees to grow in their career and nurture their talent as an individual. We have developed a 'Boot-Camp Program' around women in technology. We also run a 'GRIP program' with a specific focus on corporate social responsibility.
Today, a mountain of evidence suggests that gender balance makes good business sense. At Fujitsu, what actions are being taken to drive the 'gender inclusivity' agenda?
We, as an organization, are very sensitive about this and constantly create opportunities for employees to become aware of diversity, inclusion, belongingness, and responsiveness because they will drive the future of the workplace, as more workforce from diverse backgrounds comes through. At Fujitsu, we also put a significant amount of effort around the gender pay gap, by doing quite a bit of research, and taking measures to address it. Besides this, we have programs like CareNine – which is an initiative to handhold female employees going on maternity as well as mothers returning to work post maternity break. We also conduct programs around recruitment strategy and unconscious biases, for leaders and hiring managers.

Gamification has earned 'mega-trend' status in the business world. How do you leverage the phenomenal power of games to drive deeper engagement at Fujitsu?
Gamification has gained tremendous popularity in the online world to engage customers and build loyalty. Fujitsu India has used this approach to simplify HR experiences by providing employees with an interactive platform that encourages the team to make informed decisions, voice their opinions and provides flexible work schedules. This has helped us to achieve better employee engagement and brought about a positive impact on the work environment, which has yielded better results from our employees. Also, there has been a significant drop in the attrition rate by following the ten mechanics of gamification.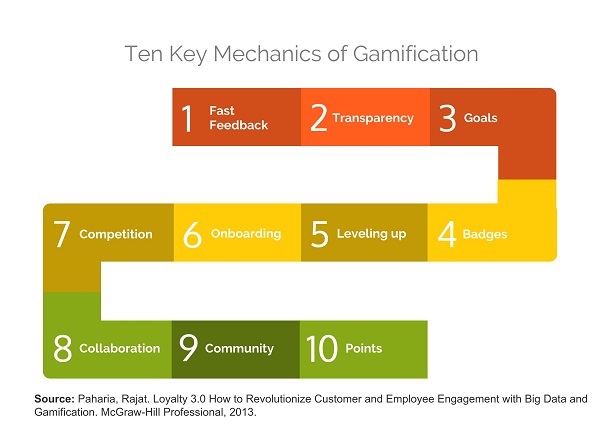 What would you say is the key to a successful employee wellness strategy? Could you take us through some new and exciting initiatives at Fujitsu, such as the CareNine program?
Over the past few years, wellness has gained monumental importance in the corporate space. Considering that the industry is growing at the speed of VUCA and the competition is intensifying, it's vital for employees to maintain their mental wellbeing. We at Fujitsu believe in having a fit body and mind. We have a gym on our campus that employees can use during the work hours or after they are done working. We are committed to fostering an organizational culture that supports employees' wellbeing. Also, we value the fine contributions of women associates in our organization's growth. Maternity leave and support has always been a core policy at all of Fujitsu's global centers. Along with statutory benefits, we also offer an additional platform called "CareNine – a structured pregnancy program".
CareNine is a unique program that provides counselling sessions, customized diet planning, and fitness advice to provide a supportive & positive experience for expectant mothers. It covers all the phases of maternity and is designed in a way that eases the process of walking through all the anticipation. The program further provides access to expert support at the convenience of the member along with customized care for each woman, with the right advice at the right trimester.

Up Close and Personal
• Who inspires you and why?
Warren Buffet is one such person who inspires me a lot. I feel that success is an amalgamation of discipline, planning and risk. Warren Buffet, the third-richest person in the world, has been a classic example of exemplifying this combination.
• What is the best career advice you ever got?
I think the best career advice that I ever got is "be yourself, work in an organization which lets you be yourself" and I believe Fujitsu is a great workplace.When was the last time you astonished yourself?

• How do you like spending your free time?

I spend a lot of time on fitness. Working out in the gym and swimming is what I enjoy as it gives me focused time to think.\

• What would we be surprised to learn about you?

I am quite a bit influential. I can influence people at the first bit. I can crack through a cold conversation.
• What are your focus areas for the next 12 months in your role?
To make Fujitsu India a company that every individual would like to work for.
Rapid Fire

Favourite quote: "Instead of worrying about what you cannot control, shift your energy to what you can create."
Favourite movie: Joker
Leadership style: Directing
Life is… ? a rollercoaster, and I love being in it
I strongly believe in… Karma
The most important thing I do on Sunday… is taking a long nap
I deal with setbacks by… letting it go
Ankita Sharma is Deputy Editor at Human Capital.