Enabling The Specially Abled
Human Capital spoke to Pranav Desai, Founder, Voice of SAP, a UN recognised global advocacy organisation working for the enablement of Persons with Disabilities. He spoke on the need for organisations to embrace "Compassionate Capitalism" to harness the untapped potential among the Specially Abled. He also called upon HR to promote volunteering among employees and make hiring of PwDs an integral aspect of performance among the business leaders.
What in a nutshell is Voice of SAP (VOSAP)? How is it relevant for HR organisations to achieve their Diversity and Inclusion (D & I) goals?
VOSAP is an advocacy organisation that promotes the Empowerment of Persons with Disabilities (PwD), since Empowerment ensures that they are included in the society. Thus, our organisation is working towards the creation of an inclusive society for PwD by altering the narrative on disability, and positioning it as an untapped opportunity when one embraces "Compassionate Capitalism". When we further extend this vision of inclusivity, we see that organisations and business establishments have a huge role to play with respect to their practices - hiring, branding, CSR etc. in empowering PwD. These entities need to be inclusive so that the dream of an inclusive society becomes a reality. While VOSAP promotes and advocates inclusion of PwD, businesses need to fulfil their D & I mandate. Hence, there is a natural overlay of inclusion goals between the two entities.
What are your observations among companies in India when it comes to hiring Specially Abled People?
In India, there are organisations like the LemonTree Group that has hired 1,000 plus Specially Abled People across its establishments in India. This comes to about fifteen percent of their total workforce. Initiatives such as these involve business with an angle of compassion, and has been termed as "Compassionate Capitalism." In addition, Designmate, an IT organisation based in Ahmedabad headed by Captain Kanwaljeet Singh Brar, has a workforce in which more than seventy percent are Specially Abled. Organisations are hiring Specially Abled People owing to the fact that this is an employee pool which is seen as very loyal. The hospitality and the IT Industry have always witnessed significant employee turnovers, and hiring Specially Abled People works to offset this aspect. The same can also be followed in the Retail Industry.
As per the research report published on Oct 2018 by Accenture+, it has been seen that companies that embrace best practices for employing and supporting more persons with disabilities in their workforce have outperformed their peers.
However, we also have significant data that reflects the fact that mainstream organisations are not looking to hire PwD, since a vast majority of them have been unable to visualise the Specially Abled as a potentially untapped human resource. This has led to a huge unemployment of PwD. This is also a reflection of the fact that people in general have not accepted inclusion as a way of life. This is because people have a perceived opinion that Specially Abled People are unable to perform most of the tasks. Today, we have a variety of assistive devices that can enable the Specially Abled to overcome their disabilities to perform a task, but this initiative needs to be taken to the corporates.
Why do you believe that Specially Abled People form a specially skilled talent pool? Why should Indian companies hire People with disabilities in greater numbers?
Specially Abled People come with certain distinct advantages. For instance, while it is evident that people with learning disability or autism have their short comings, when they are trained for a certain task, they perform that task with the least possible errors. In simple terms, many of the tasks that are performed by people without disabilities can also be performed by people with disabilities such as back office jobs, accounting etc. Specially Abled People offer inherent advantages to their employer in terms of loyalty and productivity. One such advantage of Specially Abled People is that they come with inherent passion and energy to prove themselves as worthy. Thus, they come forth as a motivated workforce for the employer, helping create a better workplace environment.
Specially Abled People come with inherent passion and energy to prove themselves as worthy. They come forth as a motivated workforce for the employer, helping create a better workplace environment.
Indian companies, especially MNCs, need to hire PwD to achieve their D & I goals, as per their corporate mandate in India. The benefits of hiring of PwD is crucial for many companies to be more competitive and profitable as it helps in product innovation, branding etc. This also has a direct economic impact, and contributes to achieve the Indian Government's dream of becoming a 5 Trillion Dollar Economy, which can be possible only when the PwD are included in economic activities. By employing the PwD, we are converting them as tax-payers instead of spending on their welfare, thereby adding to the money supply. India has approx. 10 crore PwD, and in order to accelerate the Indian economy, this untapped Human Capital can be hired and mainstreamed by corporates, Government, MSME sector etc.
Further, when Persons with Disabilities are hired, they will need accessible transportation to reach their offices which creates opportunities in the transport or auto sector to provide this service. Further, PwD will need a set of devices or equipment to be enabled in their respective jobs which creates an opportunity for another industry sector. For instance, every taxi in London is PwD friendly since this is the law of the land.
How can the Indian Government intervene to encourage organisations to hire more Specially Abled People?
The Indian Government is contributing an estimated 15 percent of the salary and labour cost by paying for their EPF and ESI for a period of ten years. This is money on the table for the employers. In addition, the Government is bearing the cost involved in training the PwD. However, the Indian Government needs to educate and publicise these initiatives so that there is wide spread awareness over the incentives being offered by the Government upon hiring PwD. The Government also need to reduce the procedural delays for getting the benefits of hiring PwD. VOSAP has also been actively lobbying with Govt. of India for comprehensive tax incentives for employers to create demand for hiring PwD. Companies must be provided with tax incentives (accelerated depreciation) for carrying out structural modifications to make their premises accessible and PwD friendly.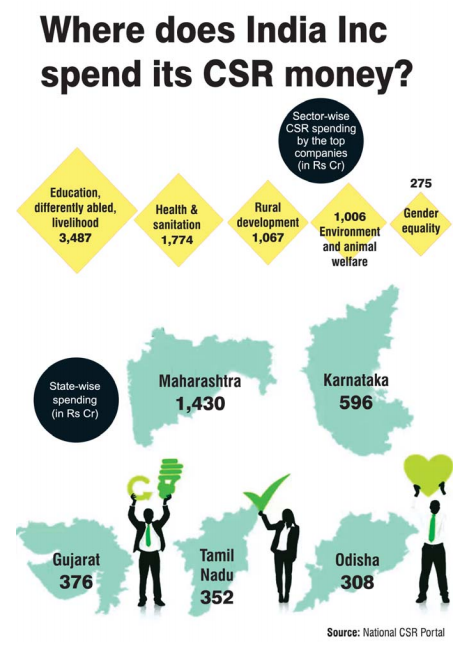 In addition, while the National Skill Development Corporation has come forward to provide with skill development initiatives for the Specially Abled, a lot more needs to be done to execute this vision. They must establish a skill development centre in every district in order to provide skill development training for the PwD. And the Government needs to earmark funds in order to achieve this.
What do you believe are the hurdles for PwD that impede the enthusiasm to work or upskill themselves? How do HR organisations help in overcoming this impediment?
The biggest roadblock is Accessibility. People with locomotive disabilities or those who are visually impaired do not have accessible transportation and also encounter inaccessible infrastructure within the organisation premises. Secondly, people still carry a social stigma, biases, and opinions when they see that their colleague is a PwD. Owing to this, the employer initiative of hiring PwD may not be successful due to the lack of acceptance among the general employee population.
HR leaders are the change champions in an organisation, and play a huge role in building an inclusive culture. This culture must be translated into performance reviews and measurable goals. HR can work to integrate the annual performance review for the leaders in terms of their efforts when it comes to achieving the organisational D & I goals. They can also influence CSR programmes wherein they can promote volunteering among employees to assist Persons with Disabilities so that employees understand the various aspects related to PwDs.
We at VOSAP enable our partner corporations through our corporate connect programme and help them in their journey from Point A to B to C in achieving their D & I goals. Through our Technology platform viz. the VOSAP Mobile App, we aid HR to identify the champions in their organisation who can then be entrusted with certain task initiatives. We provide this tool to the partner corporations, HR leaders for free, and also train them, allow them to find out the leader who is ready to take this initiative forward in the company, understanding business benefits and embrace "Compassionate Capitalism." For instance, we have a module within the VOSAP App that allows employees of an organisation to come forward and take a volunteering pledge. These volunteers are the front runners in taking forward the D & I agenda of the organisation. We then partner with the HR leaders of the organisation to draw a road map in terms of organising awareness events, modifying their building architecture for accessibility, the kind of skilling required, the means needed to hire PwD, and the assistive equipment required to enable PwD.
How can HR organisations achieve their D & I goals when it comes to hiring PwD?
Organisations and HR should have a clear policy that is communicated to everybody, and have in place a process to identify the change champions among the employees who have volunteered on the VOSAP Mobile App. Most importantly, they should have an achievable roadmap, and also a buy-in from the leaders that they will hire a minimum of 5 PwDs (so they become support group to each other) which must be linked with their performance appraisal. Hence, communication, measurable goals, and use of technology tools to identify and promote employee volunteers are some basic tenets that organisations need to adapt when it comes to achieving their D & I goals.
Do you believe that Employee Referral programmes should be incorporated to ensure that Specially Abled People are hired in greater numbers?
Absolutely, and this should be made as one of the avenues for recruitment in an organisation. Firstly, one needs to identify the job code that can be performed by a type of PwD. Second, provisions must be made in the organisational budget for upgrading bathroom, offices for accessibility and the purchase of assistive devices for this employee pool. Third, organisations need to partner with such entities or portals who have a database of resumes of Specially Abled people seeking employement. Employee referrals is key as many employees would know someone in their community who may be PwD, and looking for a job so it needs to be stepped up in organisations with higher incentives since this can be one of the easier ways of finding Specially Abled Talent. The referrals also function as an effective engagement tool.
How has the journey been for VOSAP so far? What are the programmes that have been planned for the future by the organisation?
VOSAP has more than 8,300 volunteers which include youth, corporate leaders, and individuals. We have therefore been successful in making people to commit to the cause of the Specially Abled people. Our VOSAP mobile App is our Intellectual Property. VOSAP has been conferred with a Special Consultative Status by the UN Economic and Social Council, which is the highest recognition, access and responsibility for any nonprofit body. Hence, VOSAP volunteers have access to the entire UN offices located in Geneva, New York, Vienna etc. Several of our initiatives have also been accepted by the Government of India such as the passage of a new law for the Rights of Specially Abled People, and our Accessible India Campaign which was launched in Dec 2015 by the Honourable PM of India
Our next area of focus is to promote the usage of assistive devices to enable People with Disabilities. It is our vision to make India the global hub for producing assistive devices. VOSAP has been providing Assistive devices to its target audience as a part of its Charter. It is our intent to create an enabled and empowered Specially Abled workforce. We are planning to organise an event wherein we want to award those organisations that are highly inclusive in terms of their D & I goals. We are looking at collaboration with the International Labour Organisation to device a mechanism so that we can reach out to Multinational organisations to share data about the number of Specially Abled People employed by them and the measures adopted by them to make their offices more PwD friendly and in turn provide more data for others to follow.