Evaluating With A Pinch Of Salt
Job evaluation is a systematic assessment and makes use of an organised method of classifying and arranging different dimensions of a job such as accountability, team size, and the impact on business.
Job evaluation implies the use of systematic techniques to arrive at an estimation of the value/worth of a job in relation to other jobs in an organisation. Effectively, job evaluation is a comparative assessment of the relative equity amongst jobs, as well as a logical methodology to examine roles in an organisation.
Job Evaluation is often used as a precursor to compensation benchmarking exercises or role stratification in the case of organisation design. Job evaluation is not an evaluation of the role holder (employee), but of the relative criticality or worth of a job within the organisational context. It is important to bear in mind that one can compare job roles across external organisations, and use the job evaluation scores if and only if all the jobs across the organisation have been rated using the same system and criteria.
There are different techniques used for job evaluation. Job evaluation is a systematic assessment and makes use of an organised method of classifying and arranging different dimensions of a job such as accountability, team size, and the impact on the business, revenue, and so on. However, assessments remain subjective even though there are standardised criteria in different job evaluation frameworks. There is an element of subjective assessment that is inherent to arriving at the job point score. The more popular methods of job evaluation are:
Ranking System
Ranking System is a simple methodology wherein the job rater(s) ranks one job against another without assigning point values. Jobs within a business group or an organisation are arranged in an ascending or descending order, basis their complexity or criticality. This system does not measure each job in itself, but establishes its relative rank. Jobs are usually ranked within departments that aggregate to an organisational ranking. There are no specific criteria for the ranking of the jobs. The main problem with such a system is that it only establishes relative difficulty, but has no yardstick to measure the worth of one job against another. And it is also dependent on the rater's subjective assessment of relative complexity.
Job Classification or Grading Method
Job grading is a method of the overall classification of all jobs on the basis of basic parameters such as skill, responsibilities, and experience. The job structure is divided into a number of classes using a committee, and typically, basis a written job description for each role in a standardized template. Equivalent jobs are assigned to a similar salary grade, and these grades have a prescribed minimum and maximum limit.
While this is more detailed than ranking, it is still simple, easy to do, and does not require technical expertise. However, it may give the impression of being arbitrary as it is deciphered basis the written job descriptions, and the accuracy of such written descriptions may come as ambiguous.
Points Rating System
The point method is analytical and is done basis a breakdown of jobs into various compensable factors that place weights or points on them. A compensable factor is an attribute that determines the job value and is a common attribute in a group of jobs. This method is quantitative as a numerical value is assigned to each of the compensable factors, which is the sum-total of the points for different attributes for each job. The ranking of the total points provides an index of the relative value of jobs. The most popular methodology is Hay's system of Job Evaluation. It looks at different dimensions of the role such as Know-How, Problem Solving, and Accountability to derive a total score for the job.
There are inherent advantages to this methodology as it is logical and objective, and provides a framework that could be used each time a new job needs to be added to the structure. It also provides a quantifiable method of justifying pay parity and salary fixation, as well as job bands in the organisation. Both individual jobs and organisation structures can be redesigned by making use of a logical step by step process. However, while this is a systematic approach, it is not scientific, which means that there is no calibration. While there is a great amount of standardization on factors, different organisations consider different aspects, and sometimes, jobs within the same grade may actually be very different from each other. In one's experience, technical and Subject Matter Expert roles do not lend themselves easily to a system of such a kind. For instance, consultants typically experience challenges with critical roles such as Boiler Operations in Plants, Panel Officers in O&G, and Wash Engineers in the apparel industry.
Inherently, larger and manufacturing-based organisations with defined throughput lend themselves easily to job evaluation. A robust technical assessment provides a basis for band fixation, parity in compensation, horizontal equivalences between technical and functional roles, and opportunities for career growth. It is the basis for merit-rating, selection, and training, improvement of working conditions, work simplification, and fixation of incentive pay. It is often the means of justification for different rates of pay for different jobs. Organisations have used different job evaluation techniques to build broad bands of pay structures, and spot role redundancies
Across the industry, job evaluation makes it possible for companies to benchmark their compensation with equivalent roles in similar or dissimilar organisations which forms the basis for a good retention strategy. While conducting large benchmarking surveys, organisations typically conduct a job evaluation to identify if the roles across the companies, where the salaries are being compared are equivalent.
Inspite of the various advantages claimed for job evaluation, relying on it too heavily could lead to many problematic situations. Demand and supply factors impact the availability and retention of talent, and sometimes, such availability may have no correlation with the job role. It is difficult to assess multiple factors with accuracy, which leads to making room for biases. This is an internal mechanism and tends to remain focused on internal parity rather than external conditions.
Overall, job evaluation runs the danger of providing a false sense of accuracy through a framework that employs multiple factors, and these may sometimes be interlinked with each other. Role holders may behave differently in different situations irrespective of the demands of the job role in itself, and hence, there is no room to provide for such variations. Individual role holders sometimes experience a disconnect with the organisations' assessment of the criticality of their role, and this could pose challenges for attraction and retention of talent. Job evaluation is time and effort-intensive, and involves a considerable amount of cost, as it requires expertise to calibrate and band job roles.
Job Evaluation is made on the basis of job factors (such as skills, responsibilities, difficulties, hardships, inconveniences, unpleasantness, etc.), all of which being present-focused, and does not reflect the true value of the job at some point in the future. This is due to fluctuation in factors owing to variations in technology, information systems, and other relevant factors.
In measuring the relative value of jobs, job evaluation requires subject matter expertise and an exercise of judgment in identifying and assessing differences between jobs. At the same time, Job evaluation is a valuable tool in the hands of the management by which a rational and consistent (internal and external) wage and salary structure can be evolved. It could be used for the improvement of selection, transfer, and promotion procedures on the basis of comparative job requirements, and it may thus help the management of an organisation to make even more efficient utilization of its workforce.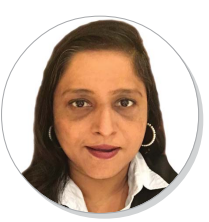 Kalpana Bansal is Head - Competency Assessment and Development, Reliance Industries Ltd. She comes with an experience of more than 20 years and has worked in organisations such as Tata Unisys, Star TV, IMRB, Mudra Communication and Watson Wyatt (I) Pvt. Ltd and the RPG Group. Kalpana has an MBA and has completed her Executive Masters in Consulting & Coaching for Change from Said Business School, Oxford University.