Investing In Inclusivity
Diversity and inclusion are integral to the successful implementation of any business strategy. And, this means making the workplace an equally inclusive environment for both men and women to participate, contribute, and perform their life's best work. This today is being achieved by instituting the right policies, sensitising all employees and leadership on the importance of a diverse workforce, trainings, mentorship programmes, equal opportunities, pay parity, and initiatives specifically designed to ensure that women who aspire to take on greater responsibilities and leadership roles in the workplace are offered as many opportunities as their male counterparts.
In India, while there are ongoing efforts along these lines, the ground reality is far from ideal, with one of the world's lowest ratios in gender parity in the workplace. Research indicates an upsurge in the representation of women in boardrooms over the past 5 years, yet figures trail far behind the global average of 14.7%. While 40-50% of employees at the entry-level for most industries are women, a significant drop in numbers is apparent as one looks up the workplace hierarchal ladder.
Adoption of Diversity and Inclusion (D&I) programmes is helping transform the work culture in India. Companies are breaking free from dated employment traditions and are launching innovative programmes to encourage women to start a second innings in their careers after a sabbatical. In addition to maternity and paternity leaves, new initiatives such as adoption leave, which enables employees to avail three months paid leave when they adopt a child, are being launched. From part-time or work from home opportunities, facilities such as lactation room, car parking for moms-to-be, corporate tie-ups with crèches, workplace culture and policies that are increasingly supportive of women in the workplace are being developed.
However, the aim of gender diversity and inclusion in the workplace goes beyond fuelling women's confidence and providing them with facilities to enable them to come to work. It is about appreciating performance regardless of physical presence, and considering flexibility as a gender-bias-free opportunity for talented people to thrive. Therefore, gender diversity is all about creating a space for a range of values, competencies, perspectives, thought processes, and intellects to be heard and included, where their contribution is valuable to the growth of a business.
To realise all the opportunities that diversity presents in a workplace, it is imperative to create a robust, organisation-focused business case that will resonate with the leaders and encourage their commitment, without which it will be an extremely daunting task to move the needle on the diversity agenda. Any agenda that prominently features diversity can only be achieved through a comprehensive change management approach that tackles behavioural, process, and cultural transformation. It has to become a part of the company's DNA, inculcated in communications, business, customer experiences and workforce engagement, introduced from day one and from the ground up, empowering employees to be the real agents for change. Also, every company ecosystem is unique and has its own challenges to diversity. There is no 'one solution fits all' and it is vital to analyse the actual barriers to diversity in your company, and accordingly adopt the right solution, rather than those that are commonly and externally recognised and lauded as successful.
It goes without saying that encouraging gender diversity is the right thing to do, and must not require any other justification. However, for those who require convincing, a diverse and inclusive workforce results in performance benefits, with a potential to reshape businesses. Organisations with the most diverse employee groups will be best positioned to thrive when faced by the mega challenges created by rapidly shifting global trends such as urbanisation, shifting economic power, demographic changes, resource scarcity and technological advances. The writing is on the wall - no organisation can afford to ignore the opportunities and the need to be gender diverse.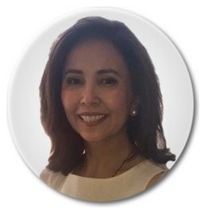 Karen V. Batungbacal is the Country Head, Global Business Center at Tenet Healthcare. Batungbacal has twenty-five years experience in multiple industries including the offshoring and outsourcing space; who has built local and international greenfield projects.