HR- A Force Multiplier in CSR
CSR isn't a new concept in India. Upholding the interests of the larger community, culture, society and environment ahead of one's own interests has long been at the nucleus of the Indian ethos and practised diligently and rigorously. There are several examples in Indian history and heritage of how the leadership at different times has upheld this as a duty, a fundamental responsibility, and has walked the talk, setting a glaring example for the younger generations to follow. We can even find several citations of such practices in various religious scriptures demonstrating charity and philanthropy. Wealthy businesses shared a part of their wealth with the broader society by setting up temples and choultries for a religious cause.
Moreover, these businesses helped society in a time of need to overcome famine and epidemics by providing food from their warehouses and money from their treasuries, thus securing a key position in society. Their social and industrial development efforts were driven not only by selfless and religious motives but also by caste groups and political objectives. Traditionally, securing and promoting the interests of all stakeholders was often defined as the ruler/leader's core responsibility. It wasn't optional.

Today's business leaders are expected and required to manage the social and environmental impacts along with the economic bottom line of the company (the concept of triple bottom line). Being responsibly conscious of the impact on the immediate ecosystem and the broader environment at large constitutes the conscience of the business and its ethical conduct. Achieving business objectives at community or society's expense is considered both irresponsible and unethical.
Changing Outlook
Few organisations have begun to think of CSR contributions as not just a charity or a mandate, but as a duty and extended responsibility, naturally and seamlessly expanding their scope beyond the business and organisation. Today, when the Company Law mandates qualified companies to partake in CSR activities based on their size/scale and profitability, it feels as if CSR thrives only on material inputs and must be monitored and regulated, as opposed to every company accepting it as a basic duty and natural responsibility to give back to society. When accepted voluntarily as 'citizenship', CSR's power is far more outreaching than when enforced on a select few companies based on revenue and profitability.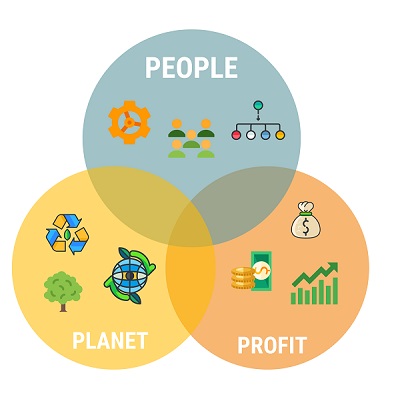 A growing number of corporates feel that CSR is not just another form of indirect expense, but also a vital principle for protecting goodwill and brand reputation, defending attacks and increasing business competitiveness.

Companies have specialised CSR teams/ committees that formulate policies, build strategies and chase goals for their CSR programs with ring-fenced budgets to fund them. These programs are often determined by social philosophy, which has clear, well-defined objectives that align with the mainstream business. The CSR programs are put into practice by the employees, who are crucial to this process. CSR programs range from community development to development in education, environment and healthcare, etc. Of late, there has been a heightened awareness of the importance of such responsibility and how detrimental and irreparable a lack of CSR would be to the community and society. The government has identified specific development sectors and initiatives that can benefit from CSR to enable the corporates to stay focused and commit their resources to those select strategic causes.
Amplify your CSR Impact
HR must enable the CSR committee of the organisation to build a multi- dimensional CSR agenda comprised of a wide variety of engagements and events to not only match the diverse interests of the workforce, but also sustain their engagement and contribution over a prolonged period of time. Just like it is with any other strategic business initiative that requires active employee engagement, CSR's strategy and messaging must be clearly communicated through a variety of channels to all stakeholders. This will enhance the overall awareness of the program and ensure that it is understood correctly by all the employees, turning them into believers. Such a belief ensures that the employees are committed to engaging, acting, and making a difference. When companies sharpen their focus and restrict their commitment to one or two strategic issues in a particular geographical area, the impact of such focused efforts and the return on investments are tangible. This can be seen clearly when a company adopts a school, hospital, village or a shelter home and ensures that it is well-resourced and operating effectively. Since such entities are within their geographical area and are easily accessible, employees can engage as may be required and appropriate beyond making necessary monetary contributions. Also, many companies have long been matching employee contributions to ensure that inspired employees take the lead in identifying causes to which the companies can lend their unstinted support.

HR, as the custodian of company culture, must endeavour to ignite the spark in each employee's heart and mind to reach out to the ecosystem, apart from aligning the business and CSR objectives at an organisational level. When every employee is inspired by the potential of a given CSR initiative and the impact generated, as opposed to being extrinsically motivated or organisationally enforced to comply with a regulatory requirement, such an engagement will be far more effective and sustainable. Thus, HR can create a multiplier effect on the company's CSR efforts.
To further amplify the effect of CSR, corporates must also ask the beneficiaries to contribute in their capacity as individuals to NGOs and other trusts or foundations in the mission-aligned domain. Students of the sponsored schools and colleges must commit a certain number of hours on their schedule for community social service. Similarly, employees of the sponsored hospitals must commit to extending the care and support to villages and remote locations deprived of proper healthcare. Cascading the benefits and letting them flow like a river from one entity to another, and from one individual to another as conjugates, is how we can seed and nourish the goodwill and multiply the giving hearts.
Collective Efforts

Given the potential for abuse of fast-advancing technology, whether artificial intelligence, mixed-reality, machine learning, RPA or any other technology, all stakeholders, particularly those in the corporate world, must build their businesses while balancing the interests of the triple bottom line: social, environmental, and economic. As more and more jobs go in favour of technology over humans and machines become intelligent, it's critical to bake in the rules of engagement, escalation, and decisions based on solid ethics that will drive and enable the right decisions at the right time in the right way. It is therefore important that HR builds a framework on which such decisions can be made, evaluated, and challenged as well, whenever required for appropriate corrections.
All corporates should work towards bringing about a change in the current social situation or address societal challenges in India in order to have an effective and lasting solution to these problems. Partnerships between public and private corporations, NGOs and the government should be facilitated and nourished so that a combination of their expertise, strategic thinking, manpower and funding can be used to initiate expansive social change and fast-track India's socioeconomic development. Given the magnitude of resources required to drive the complex and broad social initiatives, it's prudent to leverage public-private partnerships based on the alignment of the objectives being sought and the synergies of such a partnership.
Doing CSR Right

CSR, when done right, promotes inclusive and sustainable growth across the entire ecosystem. While CSR is not just HR's responsibility, HR must play an instrumental role in guiding and amplifying the impact of such critical business initiatives through enhanced employee engagement and ethical business conduct, both of which are just as much the responsibility of each individual, manager and company leadership as it is of HR. HR must be the enabler and catalyst in building a culture that's conducive of growing such expected behaviours.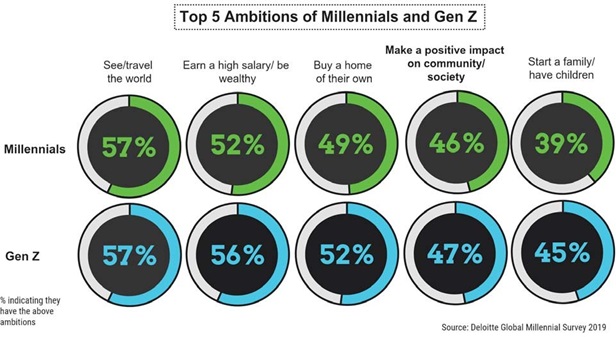 Wealth creation by high-quality accountability to customers, shareholders, employees and suppliers is the highest form of social responsibility. Many companies fail in all or some respects. The answer is not forced participation or donations to NGOs in prescribed areas such as education, gender, environment, and poverty. Many businesses and corporations run trusts galore to launder black money or to fund grants and scholarships for helping politicians and bureaucrats. HR should strive to create an ethical workplace culture where employees are encouraged to ethically serve the interests of the company's stakeholders-customers, clients, shareholders, employees, and suppliers, etc. Creating an ethical workplace begins with ethical values and doing what is right.
HR must create opportunities for the company's leaders to engage and coach employees through regular discussions about workplace ethics and the procedures designed to uphold ethical practices. Employers must coach employees to do good while being good, which means committing to and practising ethical values.

Employees now 'choose' to work for non-profits, where they're committed to the cause. Newer generations tend to seek purpose in their work. Several surveys show that millennials and Gen-Z truly care about what a business does, whether its actions are ethical and trustworthy, and whether there is a purpose-driven culture that puts society at the centre of their mission statement and everything they do. Thus, CSR and ethics are rapidly evolving to become business differentiators and help build the coveted employer brand.
To eliminate any unwarranted friction along the way of adopting CSR and creating a 'giving' culture, HR must make it easy for employees to get the deserving tax credits for their CSR contributions without any hassle. This begins with identifying and empanelling NGOs/trusts/ foundations that are registered and recognised by the tax authorities, to extend such credits to the contributors. The CSR team can then engage with such NGOs to ensure discipline and rigour in issuing tax credits.
Dr. Moorthy K. Uppaluri is the former CEO and MD - Randstad India, a global business leader, an angel investor and advisor to early-stage startups. With vast domestic and international experience across diverse sectors like IT, manufacturing, and professional services, Moorthy is credited with evolving business strategy, building brands, growing market share, improving operational excellence, driving innovation and fostering a people- centric culture. He is also a featured author and an eminent speaker.