HR: Fuel For The Startup Engine
One must develop a strategy to join hands with HR as a comprehensive business partner from day one and provide it with equal weightage in all key business and people strategic decision making.
For Human Resources as a domain, the winds of change have gained prominence in Industrial Revolution 4.0. And this newfound influence gains greater significance in a Startup ecosystem. Today's executives bear a progressive mindset and therefore have the ability to comprehend the critical impact that an effective HR setup brings to the table as a strategic business facilitator and partner. And it would be imprudent to interpret that the foundation of HR is needed only during the initial days of company formation, either as a Talent Acquisition representative or a bookkeeping body. It would be equally unwise to assume that it is essential to establish the business first, and accommodate HR at a later stage. It is pertinent to develop a strategy to join hands with HR as a comprehensive business partner from day one, and provide equal weightage in all key business and people strategic decision making.
Today, many points of the work system and trends have led to several HR disruptions, which further uplifts the need for an HR set up to be established from the very beginning.
Some of these trends are:
◆ Influence by the behavior of a young workforce
◆ A new era of 'Youth Leadership'
◆ The bubble of GIG economy The bubble of GIG economy
◆ Diversity and inclusion norms
◆ Conscious rise of CSR
◆ The constant need to upgrade skill sets to be future fit
◆ Balancing Technology touch with a human touch
◆ The constant change in business, customer, and employee behaviour
With the above aspects as the premise, let us now deep dive into certain elements of impact and influence to define a few touchpoints that demand HR to be elevated in terms of importance and significance.
Method to madness
In the backdrop of the volatile business environment that prevails today, it has become increasingly complex in a Startup ecosystem. Thus, HR dons the role of your go to champion to define a stable method to madness. The survival of Startups is decided on the basis of the core of innovation and speed of execution. Such a need gives rise to a work environment that is filled with chaos, stress, constant change, uncertainty, unstructured execution, a high need for clear communication, and massive team collaboration on a daily basis.
The role of HR in such a setup is well poised, and at the same time, well equipped to ensure that they deliver a certain method to this overall madness, remain focused on driving the essence of motivation, and bring about a sense of calm and composure. This is hugely important to ensure that the organisation remains fixated on the larger vision and future goals. With HR maintaining a neutral stance, it stands the best chance to bring different departments to function like a well-oiled engine, and keep them aligned to the company's vision, not lose focus while delivering their own wins, and ignoring what is happening around them.
Promote a growth mindset
Mindset is crucial in a Startup domain. If one does not cultivate resilience to a growth mindset, the survival and longevity of a Startup counters a strong challenge. HR, in the capacity of a coach and a consultant, presents the best equilibrium to promote a culture of resilience and makes room for multiple events in the organisation to showcase a growth mindset.
HR strongly contributes towards building and nurturing a platform where individuals become creative, curious, agile, proactive, and comfortable with continuous change by being agile to adapt effectively and produce the best business results for organisations. HR is instrumental in working closely with all the teams/ departments, and be a proactive promoter of the required growth mindset. This indeed goes a long way in deciding the success of the Startup as also every individual employee who is a part of it.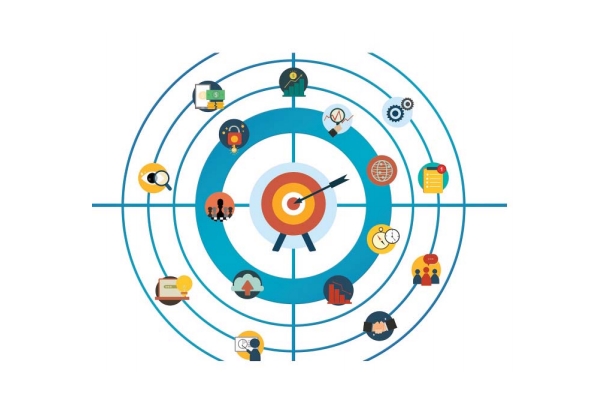 Ownership to hire, develop, and retain talent
23% of the time, businesses fail due to wrong hiring. Today, we are witnessing an increasing deficit in talent, and this has resulted in the war for talent gaining centre stage. It therefore becomes imperative to build the right team today, and be nimble about it than ever before. With most progressive thinking startups the concept of a lean team adds further pressure to your ability to hire, develop, and retain talent.
To approach hiring without partnering with HR is a certain recipe for guaranteed failure. 70% of your job is done when you hire the right talent, but then it is also important or perhaps more important to not just get the person to be present on the right bus, but to have him/her seated on the right seat as well. When these two factors are finally in place, it is important to equip the right talent with all the tools and ammunition required to set up the individual for success, and thereby, influence a long-term association.
Curator of your unique culture
Startups continue to evolve their culture over a period of time as they grow. However,
"Companies commit a blatant error when they allow the company culture to build on its own, and make no effort to define values that would shape up the culture."
This happens to be a poor approach and is dangerous for the company's overall stability, brand recognition, and ultimately its success.
HR is your key strategic partner to help you curate a culture that reflects your values in the most influential way. HR has just that right thinking element and a balanced mindset to define culture, promote it within the organisation, hire new talent who compliment that culture, and thereby, become the true culture curators that is unique to your company. Such a structure ensures that HR strongly contributes and facilitates a culture which is well accepted, imbibed, and lived by all its employees every day – eventually converting your company as a great place to work!
Flourish a feeling of 'Belongingness'
This is a crucial element of success for all startups, but is something which is evidently ignored. Building a team for success heavily depends on how each employee feels that he/she 'belongs' to the organisation. Since things happen at a rapid pace - the eagerness to deliver is high, the stress of performance is real time, constant innovation is a must, and the fact that objectives keep changing at a shorter interval – one can quickly feel lost and overwhelmed in such an environment. HR can make a huge difference by creating an essence of 'belongingness' for all employees. An environment where employees feel that they 'belong' allows them to flourish and bring their true selves to work – they start to behave and act like entrepreneurs, and the sense of ownership multiplies significantly. This directly impacts productivity, but most importantly, also positively influences employee retention!
A Research conducted during the dot com boom highlighted the fact that companies who built the foundation of HR expertise at an early stage were the fastest to go public. Failing to employ HR as a value-add business partner, and a strategic contributor is creating a certain path of failure. You may choose to not have a structured HR, and only create a HR team with limited scope to 'hiring and firing' but that would only prove to be a huge mistake. Look to leverage HR as the pivotal embodiment of how you see the future of your company, how you vision your culture and brand, the legacy you want to build, the word of mouth you want your employees to impact – none of it can be made into a reality without Human Resources as your fuel for grand success!
Kenneth W Wheeler is Director of Talent & Culture at True Fit Corporation. Prior to this, he was associated with LogiNext as VP Human Resources (L&D). He comes with 16 plus years of rich learning experience spread across industries. Awarded as 101 Top HR Minds (India) 2019 and a certified NLP coach, Kenneth is a well-rounded expert in Envisioning, Strategizing and Leading a robust gamut of HR and L&D framework, contributing to both MNC (Wipro) and the Start-up ecosystem (Ola, LogiNext).