A Virtual Conundrum
---
The benefits of conventional classroom learning are – interactive, controlled, engaging and effective. But then, the learning is only as good as the trainer. Likewise, the advantages of e-learning are cost-effective, scalable, spontaneous, collaborative, consistent and so on. Here, the impact is not immediately apparent since it is not easy to gauge the response. L & D professionals are therefore in a flux to get the right blend and ensure that learning is effective that ensures a productive outcome.
---
CASE STUDY
The present case is about the issues and challenges faced by the learning department of Rise-Up Pharmaceuticals, a Hyderabad based firm, when a virtual learning platform was introduced to boost employee efficiency and profitability.
It was 18th December, 2019 and Ahalya Varma (Ahalya) was examining the training calendar. She leaned back, closed her eyes and muttered to herself, "It was a hectic year for us at the Resource Development Centre (RDC)…. hmmm… It is very difficult to handle different learning styles across different age and hierarchical groups…" She suddenly opened her eyes as there was a thud on her table. She found Smita smiling, drumming her table rhythmically, "Wake up Ma'am, get out of your dreams…" Both laughed heartily and went to the canteen to get some coffee.
Smita asked, "Tell me dear, what's bothering you so much? Why is your forehead so clouded?" Ahalya swallowed a soft mushy muffin and adjusted her voice to speak, "Today is 18th December, and only 13 days remain before the year comes to an end. I introduced the Elearning platform this year in January with a promise and hope that it would deliver the needed outcomes, but I am apprehensive over its success…" She paused and resumed, "No two persons have similar receptivity with respect to Virtual Learning. Experienced and developed representatives are generally hard to persuade since they are used to conventional or study hall-based learning. I am not sure if the Elearning platform has proved beneficial to us, because the results are mixed… I don't know if the cost of the platform is higher or the benefit is higher." Smita was listening intently. Both of them went back to their respective seats. Ahalya was a little perplexed with the outcome of the decision to introduce the Elearning platform at Rise-Up Pharmaceuticals Ltd. (Rise-Up).
Rise-Up is a Hyderabad based Pharmaceutical Company which commenced its operations in the year 2000, and in the last 18 years, spearheaded growth in an astounding way. The company's sole weapon to growth was the Learning and Development Function. Rise-Up not only expanded into 9 cities in India, but was also able to make its Learning Function, the RDC, into a profit centre.
Ahalya, completed her MBA with specialisation in HRM and joined Rise-Up in 2008 as a Training Supervisor. Within ten years, she rose from Training Supervisor to become the Learning Head. RDC came into being under her aegis in 2015. She was able to impress her superiors with sheer hard work and creative ways to deal with learning gaps and inconsistencies. Between 2015 and 2017, she had been associated with workers' advancement through learning and improvement and was effectively engaged in L&D exercises. She became the Head of Learning in RDC in 2017.
In 2018, Rise-Up was confronted with a significant number of issues of declining incomes owing to - Global recession, heavy competition, amendments in Competition Law, IP Law, and so on. Rise-Up was forced to restructure many of its departments to withstand the pressure. The pressure seeped into every department and into every individual demanding high efficiency and merit-based outcomes.
RDC, under the leadership of Ahalya, was roped in to conduct a skill survey and the survey revealed that a significant number of employees were lacking in skills and knowledge in the Quality Control department, Good Laboratory Practice department, Project department, Business Development department, and the Pharma Co-vigilance department. It was found that these departments did not have the right people and was the reason for the business not developing the way in which it was previously doing; revenue decline was eating away the nerves of the decision makers.
In August 2018, Mr. Srikanth Amanaganti, the Chief Executive Officer of Rise-Up asked Ahalya to mull over ways to improve skill sets and productivity levels. Ahalya consulted the HR and Training heads of different Indian and Foreign Pharmaceutical organisations in India to gain some insights. Later, she held long meetings with Project Managers, Business Heads and Functional Heads, to upgrade and redesign the training strategy at Rise-Up. On the basis of her review and the conversations, Ahalya presumed that improving the skills of the employees will offer improved efficiency in the business, expand work and employability. Employee skill development is essential for the productivity of the organisation.
The consultations inside and outside the organisation prompted two suggestions which were introduced to the top management:
1. Introduction of an E-learning platform (Virtual platform) called 'V-Learn' to facilitate flexible and virtual learning.
2. Access to V-learn to all employees at different locations
Ahalya presented the following to the top management:
• The training content of V-Learn shall reflect the current skill and development gaps in the company as well as the future plans to introduce new technologies.
• The employees at different locations can learn the skills required which will help them grow and perform in their current roles through self-learning flexible modes.
• Digital technologies for training should be acquired to enhance employee productivity.
• V-learn shall help in planning and training employees so that they are ready for new projects in pipeline.
• Employees will be assessed online after completing their learning module(s) and their performance will be considered during their appraisal as part of self-development
• Employees will not only develop their technical skills but also their behavioural skills/soft skills through E-learning
• The number of learning hours will also be defined for all the employees in that year, to ensure that the requisite learning happens
• The respective superior of the employee shall set the learning goals in such a way that it aligns with current role of the employee which in turn will help the employee productivity and business growth.
All through her presentation, Ahalya assured and re-assured the top administrators about how Vlearn would favourably influence learning and achieve profitability. The top management was convinced and decided to adopt V-Learn and invest in the components of computerised innovation to drive increased efficiency and prepare employees for innovation and productivity in the departments concerned. Additionally, it was concluded that the programme's adequacy and efficacy will be evaluated in a year time.
RDC redesigned its training programme by incorporating virtual learning processes. While this procedure was acknowledged and invited by younger workers, senior employees of managerial and non-managerial groups were somewhat unsure about the quality and adequacy of V-Learn. During induction of V-learn, it was observed that the experienced cadre of employees were missing from the trainings. Ahalya sent polite messages and reminders requesting them to attend the induction sessions and utilise the platform. She added in her note that their experience would enable the sprucing up the performance standards of younger workers too. On receipt of her message, some experienced representatives began attending the sessions and utilised the V-Learn platform and gradually developed a liking for it.
Ahalya clarified to everyone as to how computerised advances enrich customary preparing programmes. The V-learn platform was used alongside the traditional classroom training for employee development. All the training modules were made available online on 'V-Learn' portal along with training manuals, presentation slides. Moreover, self-assessment was made available online and progress was provided to each employee as well as gathered on an excel worksheet.
December arrived and Ahalya was gearing up to evaluate the impact created by V-Learn. She immediately sent a feedback form soliciting employee impressions about the V-learn portal, training content, skill development, and so on. Once she gathered the results and computed it, she was aghast by the results. She received a highly cluttered picture. The responses by all the age and functional groups were middleroad. Ahalya muttered, "What went wrong? Younger workers were excited, experienced people began liking it and then why these middleroad responses? What should I present to the top management? The V-learn had a judicious blend of training content starting from behavioural development to technical skill development required to perform the job? Then, what happened?"
---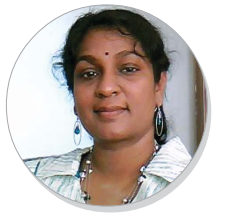 ---
Dr. Prageetha G Raju is an independent researcher. She has previously worked as Associate Professor-Business Management at the Symbiosis Law School, Hyderabad. She can be reached on dr.prageetha@gmail.com.
---
---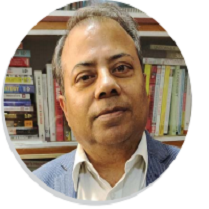 ---
Analysis By Ravi Mishra , Senior Vice President-HR for Global Epoxy Business, Aditya Birla Group.
---
---
Ahalya should be elated to find herself in the middle of the road knowing that the journey has only begun. She started her new experiment from the scratch and is finding acceptance. Such behavioural changes in learning style always go through a transitional phase, and Ahalya has reached the threshold. And, it requires a huge mindset shift from people to adapt to newer ways of learning such as e-Learning. Today's generation is adapting to learning-on-go or mobile learning. Hence, Ahalya needs to closely review the responses she has received from the young workers.
The entire process of training and development designed by Ahalya in Rise-Up Pharmaceuticals is excellent. She has deliberated the entire process of identifying the skill gap and has taken a blended approach of intervention to impart the training programme. She has mapped skills and their impact on productivity which is the means for Resource Development Centre (RDC) to raise profits. Ahalya needs to understand what it takes to go further and ensure the success of blended learning, as also the subdued interest among the younger employees. There may be a few unnoticed challenges for reduced acceptance for Virtual Learning in the organisation.
The Human Resource Team should try to understand in various possible aspects behind this.
• Rise-Up is a pharmaceutical company, and people might be busy with their work and have no dedicated time slot for Virtual Learning. While one is on the job, he/she cannot ignore their responsibility
• In the context of Traditional training programmes, people would have dedicated time outside their work area to participate with full attention
• In general, people find it very cumbersome to do e-Learning in the organisation since they are fully occupied in their routine work
• Organisations need to address this issue and have some flexibility and scope to provide the opportunity to complete eLearning
• The real blending happens when e-Learning is made mandatory as a follow up to classroom training as a pre-condition.
• The ways to reward and recognise the employees for carrying out eLearning enhances productivity. This will motivate the slow movers.
Ahalya should also conduct Focused Group Discussions with young workers about their feedback to make it more effective, particularly from departments where there is a significant skillgap and is impacting productivity.
Srikanth Amanaganti, the Chief Executive Officer of Rise-Up has is right in asking Ahalya to work on improvement plans by way of understanding from experiences of employees in other companies and compare them with what she has practised.
• Check the content part of the programme to see if it matches to the need of the employees and its application at work.
• Focus to make it more interactive and not heavy in terms of content. Preference should be given small snippet kind of modules that are easy to start and close quickly
• The senior management team should also participate in the eLearning programme as a role model signifying its acceptance to anchor the programme.
Ahalya is bound to be successful in her mission to bring back RDC as a strong value driver towards the profitability of the company by enhancing productivity and adding knowledge and skill to people for taking the future challenges headon. It will also help in grabbing future opportunities in terms of preparedness as the last man standing. She further needs to create a strong vibe and sensitise people towards changing technology and the footprint of digital platform in personal and professional life as a culture of learning.
---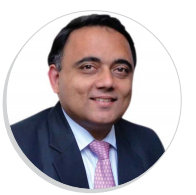 ---
Analysis By Rohit Hasteer is the Group CHRO for Housing.com, Prop Tiger.com and Makaan.com.
---
---
The given scenario reflects the complexities of a Change Management process. It should not be anticipated that Change will bring about radical transformation upon implementation. Change must be embraced to keep the momentum in line with the purpose behind it.
Rise-Up Pharmaceuticals invested in virtual learning to improve people productivity and business performance. However, to Ahalya's angst, the employees were not motivated enough for the transition. If organisations want to blend virtual learning alongside traditional learning, the level of preparedness needs a relook.
Today, virtual learning is ineluctable and an effective way of imparting learning. At the same time, it is also important that the beneficiaries are convinced and suitably prepared. There is no mention over the proficiency level and keenness among the employees at Rise-Up to adapt virtual learning. There is also no evidence of whether the intent behind this change was communicated by the leadership team to every member of the organisation. Often, lack of vision and inability to relate to a change management strategy leads to friction amongst people towards the change. Such aspects must be taken into consideration while bringing about a paradigm shift.
The competitive world demands organisations to look for innovative ways to enhance learning and ensure that people have the skills and knowledge to meet organisational goals. A 'blended' approach that deploys virtual learning alongside traditional learning is the future. Organisations should leverage digital learning platforms that come with a host of advantages like customised content, reduced costs, learning at one's pace, etc. That said, topics such as personal coaching and practical exposure may still require traditional training methodology. Hence, one needs to tap on to the merits of both and put them together to create a learning experience that offers maximum value.
The challenges while implementing e-learning are:
1. Personal Barriers: Human beings inherently resist change and it is crucial to change this mindset since it is one of the biggest impediments to the successful implementation of e-learning. Frequent communication reiterating the benefits of e-learning is one of the best ways to drive change. Giving people a compelling reason to commit to change is also a big enabler when it comes to driving positive change.
2. Distractions: The lack of measures to check if participants are truly engaged and focused on the learning, unlike instructor-led classroom training where the trainer can ascertain if people have understood the concept. Multitasking behaviour coupled with external distractions can undermine the effectiveness of distance learning.
3. Technological Barriers: Implementing an e-learning programme comes with infrastructural challenges too. One cannot ignore that lack of a good internet connection and upgraded machines to support the e-learning tools are basic necessities, and many a time can be the hurdle to a seamless learning experience.
Behaviours can be modelled through training to get desired outcomes on performance and one can always use pre-and-post training assessments to observe this change. While several factors act as anchors and lead to better productivity at the workplace, behavioural training is one of them.
Any new process or change needs to be given the required time to deliver desired results, and Ahalya should not be perplexed looking at the results of the first year alone. It would be prudent to analyse the results further and deep dive to understand that which is falling short of people's expectations and work towards improving it. I also feel that Ahalya should relook at what truly aids people's performance at Rise-Up. Global recession, heavy competition, amendments in Competition Law and IP Law were attributive to declining incomes which cannot be corrected by a learning solution alone. As the L&D Head, she should analyse the situation further and devise a robust plan that can help people rise up to the challenge.