Case Study: Call Logs Of An HR Enthusiast
In a recent survey by Josh Bersin, MIT Sloan Management Review and Culture X in the backdrop of the COVID-19 pandemic, HR Departments polled the physical well-being of employees as the topmost area of priority and mental well-being was renegaded to the bottom of the pile. Employees, on the other hand, polled job security as the top-most area of concern which preceded their physical well-being. Thus, it is evident that the priorities among HR departments and employees are vastly discernible, and more so, in such testing times.
CASE STUDY
It had been a month since the lockdown was enforced in almost all the states in India After going through the phases of denial, anxiety, and finally acceptance, I started to find my focus at work. And yet, isolation, dual roles of work and home, skill upgradation, and many other similar demands were beginning to vex me. In my own family, someone was either "zombied" to the laptop screen or she/he had turned into a couch potato, watching TV ceaselessly. Even I was attempting to cope with myself. I did what I always do when I am lost, called my friends who are a source of inspiration and my intellectual backbones. It seemed befitting to seek their sense-making processes during this seemingly tumultuous and rocky period.
My first call was to Mini Menon, with whom I shared the POSH IC (Internal Committee). She responded on COVID-19 and its fallout in the future. She expressed great disappointment at how people assume that sexual harassment ends at physical distancing and that harassment is within boundaries' and not beyond physical harm. She said, "I am overwhelmed with people saying that with the lockdown there will be no work for you as a part of the IC team. Poor souls don't understand that when people have felt lack of control, have been monitored and chased by the government and the police, brought down to Maslow's levels of basic needs, some will innovate methods of bullying, including sexual harassment. Moreover, social media gives them the isolation and private space for such acts. We will have more cases once they have made sense of what is around them in the immediate. Worst is that the legal and social system will not be equipped and aware of how to deal with it. We need to find a way to educate both the men and the women on what might be a fallout of such long isolation and being in the anxiety."
While what she mentioned seemed more like her fears and assumptions, I felt that similar incidents were being reported in other contexts. The confidence that the acts would not be noticed or punished made perpetrators to experiment. Further, a quick look at a few articles in Psychology from various magazines suggested that there were increased incidents of domestic violence during the lockdown. Overall, her revelations bothered me.
I soon contacted Gaurav, my coach. He narrated how he was coping with the ongoing crisis. He said, "I see people operating from a need to protect. Their behaviour is guided by their primitive reptilian brains. There are too many unsorted emotions. Under COVID-19, people are adjusting to children screaming in the background while they are addressing an important strategy meeting, mopping and cooking, and are coping with an overarching fear of joblessness. Newspapers and WhatsApp have been circulating misinformation; salary cuts, economic meltdowns are often being discussed in the open which makes them insecure. The new skill in leaders would be to remain humane, shift focus from the bottom line to people and "connect"- the basic human behaviour. It is important to communicate actively to build trust and seek loyalty by extending loyalty. A new intelligence - beyond intelligence quotient (IQ), Emotional Quotient (EQ), Spiritual Quotient (SQ) and Social Quotient (SQ) - 'Compassion quotient' is needed in leaders now. Leaders, under this crisis, would have to prioritise continuity over performance. Performance management would shift to purpose and mission, rather than KRAs or leaving it to people to decipher. Servant Leadership with resilience would evolve. Leaders that are focused on power and position would lose loyalty. Investment in people will have a dedicated team to work when the lockdown is removed and work returns to normalcy."
This conversation with Gaurav filled me with hope and positivity, and his words were vastly reassuring, to say the least. At this point, I felt as if I were a host on reality TV, and our next contestant was a College Professor. She shared her excitement as well as fears around holding classes online. A quick look at LinkedIn, confirmed the increased postings of courses done on Udemy, Edex etc. She seemed to be almost certain that even after the lockdown has been lifted, we would continue to work remotely, through the 'online' mode. A close look at the increased usage of WebEx and MS team to over 700% 1 since 16th March was indicative enough on the future of training and learning function, including the education system.
This resonated, albeit in a fast forward mode, on the prediction of future of work by Katz, a senior Harvard Professor, way back in the 90s. He had mentioned that technology will encourage flexiwork, multi-assignment, low loyalty to the employer, high loyalty to work and Gig economy. Big data and blockchain AI, Digital work, digital solutions in HR may get real sooner. The advantage would be that a shared, competent resource could be a cost-saving mechanism for firms and institutions. Nevertheless, it would put added burden on employees to get competent and reskill on a continuous basis!
I also spoke to a recruiter about emerging trends on withdrawing campus placements, delaying the new joining as well as onboarding online. I wondered whether her life was also in a big translucent mess! She mentioned that she felt guilty at times for being the mouthpiece for her company's decisions on delays or withdrawals. Often angry at the placement heads who gave her a mouthful on ethics in recruitment at this point, she mentioned that she had acquired new skills to be self-reliant and self- disciplined. She had started meditation and exercise. And this had emerged as a blessing in disguise.
The next contestant in my reality show was Mr Nikhil Maini, an OD and OMR consultant. He said, "Virtual teams mean virtual empathy. As work gets more digital, and work from home becomes a reality, organisations would have to evolve to include agility, better communication and alignment, coupled with very strong leadership. HR will need a digital mindset where even fun would no longer remain organic but would rather have to be digitally planned. The role of the supervisor's empathy and resilience has been well researched and reported in large-scale disaster studies in academics. In the present crisis which by nature is sociopsychological, leaders will need to engage teams with virtual skills. They will need to mindfully replace virtual methods with softening of facial features, a warm hug, resonated breathing etc. Access to bodily and non-verbal cues which we have in face to face meeting will no longer be available which they would otherwise do in face to face meetings."
The last hot seat contestant was an NGO worker from Janvikas; one of the largest and oldest NGOs of Gujarat. She spoke extensively on the challenges confronted by migrant workers and the vulnerabilities faced by them - hunger, poor access to government schemes, information asymmetry, access to phone and digital cash, social stigma, and the feeling of being locked up in a strange land without daily earnings, and no possibility of going back home. She felt that while community kitchens and community lodging provided by volunteers and NGOs was only a shortterm respite for them, a longterm sustainable plan is awaited from the government for this sector.
After her call, I felt that there was no denying that the scenario today will change us forever. Those of us who are open to accepting and adjusting to change would see this as an opportunity, and those who are caught in the "ifs and buts" will only experience greater confusion. Notwithstanding, of course, a strategy for returning to work, coupled with re-engagement needed to be worked out. Going forward, we would have to reinvent ourselves repeatedly at every level.
---
Dr Anamika Sinha is Associate Professor, Goa Institute of Management. She is also a freelance trainer and an OD consultant.
---
---
Dr. Jallavi Panchamia is associated with Indian Institute of Public Health, Gandhinagar. She has researched and published papers in journals of repute in the domains of organisation culture, prosocial behaviour and mental health. She has been conducting MDPs and training sessions in the area of HR analytics and Interpersonal effectiveness.
---
---
Analysis By Ravi Mishra: Senior Vice President (HR) for Global Epoxy Business, Aditya Birla Group.
---
Many a times, big changes happen by default. In recent times, after the internet revolution, COVID-19 has impacted a large part of the society and has presented a gloomy outlook to both the personal and professional front. The very question of survival has come into the ambit and forced people to fall in line, be it the forced lockdown or social distancing. Things are however still in motion and people seem to be adhering to the "Fail fast – Learn fast" principle.
The revelation of Mini as a POSH IC member is hardly frightening. We have witnessed media reports and social media posts on increased incidents of domestic violence during the lockdown, not ignoring numerous incidents of sexual harassment. One strongly believes that things will take its course to settle since the process of transition from one phase to another is an unpredictable and significant jump. An individual's social behaviour is complex, and hence, cannot be altered by design, since it evolves due to several internal and external factors. Therefore, HR leaders are required to educate employees on alignment to work in new realities and create the needed framework to address various issues and gender discrimination which were hitherto not experienced.
Gaurav has rightly pointed out that the imposition of fear psychosis or prevailing negative vibes getting circulated in one's circle. Even though it is seen to be untrue on most occasions, it has created a lot of stress in people's life, and has led to foul play either for the survival of those who are weak or has been used as a power of position to exploit the situation in their favour. At times, people have no option but to accept such harassment, either related to work at home or due to their internal family related pushes in personal life. However, this is not a new thing but have increased in current situations due to constraints of joblessness, economy meltdown, salary cuts, bleak future etc. Everybody wants to secure his/her survival that leads to a compromise with the values in the absence of inbuilt safeguards in the system and lack of will in governance to address as a priority.
When talking of purpose and values in life, we simply ignore the context. We can relate human behaviour and the compromise in the given circumstances to the real-life accounts by Victor Frankl in Man's Search for Meaning. People treat such priceless things as mere vanities, and one has come across victims having no regret, but accepting it as a reality of life. In instances where one of the spouses has a lost his/her job, it has led to reduced earnings with increased expenses.
At the same time, many managers who are working from home have a lot of good things to share. They have managed to display great empathy and compassion to support their team members. They understand the compulsion and challenges of work from home, such as space constraints, healthrelated challenges and inadequacy of medical support, children not accepting the new reality, no domestic help etc. Many business leaders have also come forward to support their employees in such an hour of crisis. Managers have developed to be emotionally intelligent to handle such turbulent times with utmost care. This is a mere reflection of the organisation culture.
It is evident that we ignored the writing on the wall. As has been rightly predicted by Katz in the Future of Work or The Shift: The Future of Work is Already Here by Gratton, the new normal will have a huge impact on our lives. We, however, can anticipate a lot of positives.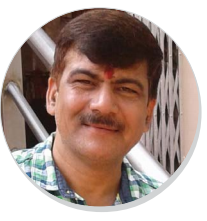 ---
Analysis By Pramod K Tripathi: Deputy General Manager-HR, Bajaj Energy Limited
---
In today's COVID-19 affected economy, controlling costs, maintaining competitiveness, and the survival of business are paramount, and hence, companies are going back to the nitty-gritty.
The protagonist is vexing to highlight several situations (due to the COVID-19 pandemic) confronted by individuals irrespective of the sector they are in. She saw that the people she called were experiencing a similar status quo and were confronted with the same situation involving their family members. To understand the flip side of the corona-confined circumstances of various people, she called Mini Menon, her co–team member in the POSH Internal committees (IC). Mini spoke about the modus operandi of sexual harassment when people are in seclusion. She also advocated teaching men and women the impact of loneliness and its repercussions. Mini's thoughts were more on the deleterious aspects of a confined environment with worries and conventions. She also cited incidents to indicate that intimate partner violence was on an increase. Gaurav, the protagonist's coach narrated the present scenario, "people are in fear of job security, salary cut, due to miscommunication of social media." He was unambivalent when he stated that at this juncture, it is vital to build trust in people and imbibe the compassion quotient in Leaders, other than intelligence quotient, emotional quotient, spiritual quotient, and social quotient. He intensely advocated the dos and don'ts of Leaders in the prevailing scenario by illustrating the shift of Performance Management and investments on people with positivity. This conversation with Gaurav sparkled with optimism and coolness. HR folks will recall the line of Katz, the senior Harvard Professor, that technology will encourage flexi-work, multiassignment, low loyalty to employer, high loyalty to work and Gig economy.
Further, during the conversation with her recruiter, the latter expressed her anguish at the placement heads on giving lectures on ethics and extending the major points, rather than focusing on employability of new talents. She was happy with the skill/traits she had gained during this period of lockdown since she felt self-reliant and disciplined with an amplitude of meditation and workout. This conversation, in fact, amped the caller.
Nikhil Maini, an OD and OMR consultant, said "virtual teams mean virtual empathy", and highlighted the major chore for organisations and Leaders too, by adopting the best mode of communication, empathy, trust and many more in such unprecedented circumstances. Lastly, the worker from the largest and oldest NGOs broadly underlined the challenges of migrant workers and their dire needs of livelihood etc.
In the given narrative, HR professionals had tried to evaluate the unique position of all those who have been forced to stay indoors. These professionals were exasperated leading to wide-ranging feelings and conditions of each in this epidemic condition with their unprecedented responses. There is a stark variance between what work from home meant as an uncompelled working arrangement, and what it has emerged in reality in the present situation. An operating archetypal that has been implemented globally, has had an impact on employee know-how, performance and finally on the outcome.
Follow and connect with us on LinkedIn, Facebook, Instagram, Twitter for latest HR news and insights.