The King Among Customers
When the Owner-Lead Anchor of a widely followed media channel which is well known for its political leanings, and an equally famous stand up comedian, get involved in an unpleasant, albeit unwanted, banter onboard a leading private airline, the implications are always far-reaching. However, the moot question is the position to be taken by the organisation viz. the airline concerned, in such situations, since public opinion can simply erode the organisational Brand Value.
Ms Sita, an HR consultant, was thinking about the consultation assignment that she has undertaken at present. Her assignment was to help Relaxed Eats, a restaurant chain that had encountered some issues while dealing with its premium customers. And she had to make a presentation to Mr Neel, the Founder Director of Relaxed Eats and his team in three days, over the ways of responding appropriately to the situation at hand.
Relaxed Eats was a Bangalore based restaurant chain that had commenced operations in 2003. The chain had four branches in Bangalore alone, and it operated four more restaurants in Chennai, New Delhi, Mumbai, and Kolkata. Mr Neel, the Founder of the chain, was planning to expand his business by opening more branches in each of the four cities in which they were already operating.
Mr Neel was thinking about the industry in which Relaxed Eats operated. Restaurants came under the hospitality industry, and for any business to succeed in the hospitality industry, customer satisfaction and reputation is the topmost priority. And these two factors are crucial for the business to either flourish or flounder. Hence businesses in the hospitality industry are always conscious of these two indices and are constantly monitoring them. Once a business loses its customers, it is difficult to regain its reputation and survive in this industry.
Mr Neel was pondering over the current situation at Relaxed Eats. It had happened as a result of a confrontation between two important customers in one of their premises. An ego clash that was never associated with the restaurant or its services. Now, Relaxed Eats got linked with a controversy that was becoming highly publicised for all the wrong reasons and no fault of theirs. Neel was mulling over the possible ways of appropriately resolving the issue without ruffling anyone else's feathers in the process.
Relaxed Eats had established itself by focusing on providing a relaxed atmosphere, excellent food, and superior service for its patrons. The main clientele of Relaxed Eats were business class customers who came here on formal occasions to have business discussions during their meals or alternatively to unwind with their friends. Relaxed Eats was famous for providing a wide variety of cuisines, and was equally well known for its wellmannered staff. The restaurant focused on making their customers feel happy and satisfied. It was known for its ambience of having a relaxed atmosphere along with meticulous service. So many wellknown personalities from a variety of professions frequented Relaxed Eats.
The problem began when two well-known personalities, with a huge online following, visited one of the Relaxed Eats restaurants at almost the same time and were waiting for their friends to arrive. One among them was Mr Ram Kumar, a well-known TV anchor, who was famous for his aggressive stand on various issues and having proestablishment leanings. The other, Mr Lakshman Kumar, was also an equally famous standup comedian, who was known for alternate perspectives on various issues. The two of them, their radically different views and approach notwithstanding, were waiting a few tables away from each other. The problem came to a head when Mr Lakshman Kumar approached Mr Ram Kumar and began a conversation. When Mr Ram Kumar did not respond to any of his queries, Mr Lakshman Kumar was further prompted to become more persistent in trying to engage Mr Ram Kumar in a conversation. As a follow-up for such silence from Mr Ram Kumar, Mr Lakshman Kumar started video recording the conversation with Mr Ram Kumar, and persisted that the latter react to his questions. This situation caught the attention of the other patrons as well. Eventually, Mr Lakshman Kumar was requested to go back to his table by the Relaxed Eats staff. He had complied with their request, but the tranquil atmosphere in the restaurant had changed by then.
Following this, Mr Lakshman Kumar tweeted the video of the incident. This prompted Mr Ram Kumar to complain to the management of Relaxed Eats that his privacy had been invaded, and that Mr Lakshman Kumar must be banned from entering the premises of Relaxed Eats across India. The management of Relaxed Eats was caught in a dilemma as to how to handle this problem and similar such issues in the future. Both the people in question are well known with a huge social media following. This was followed by political pressure to Mr Neel to heed to the request made by Mr Ram Kumar. Additionally, this incident was also reported in the media at a national level apart from some international media channels. Mr Neel was in a fix over the manner in which he should be responding to this recent controversy, with everybody watching and waiting for the response from Relaxed Eats. He was wondering as to how he could handle this situation and respond to Mr Ram Kumar's request. At the same time, he was thinking over the ways of treating important influential customers, and how Relaxed Eats needs to convey to all the customers and the media that everyone is important, and do so without offending anyone in the process. This was because appearing to support either Ram Kumar or Lakshman Kumar would create a diametrically opposite image of what Relaxed Eats stood for. This invited the risk of Relaxed Eats losing its existing clientele and creating an unintentional bad image for itself.
Ms Sita was looking for instances of such problems faced by any other restaurant or hotel. She held a meeting with her team and asked them to look into similar incidents that had occurred in the past in any other restaurant or hotel, and how the situation was resolved in each case. Sita realised that this incident mirrored another incident that had taken place at a leading Airlines. She also understood that in the case of the Airline industry, the Civil Aviation authorities were involved in providing directives to the Airline. She and her team, therefore, needed to look whether any directives were previously issued by any authority in the case of restaurants. Also, she had to look at ways of implementing the concept of "customers are the kings" in this context. Is a particular customer the king? In case of conflicts that take place due to ego clashes or difference of opinion between customers on issues not related to the service provider, she needed to provide directions to the concerned service provider on the ways in which it should be handled.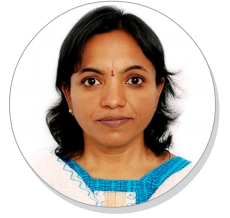 ---
Dr. Santhi Perumal is an Assistant Professor at Institute of Management Technology, Nagpur. Her areas of research include Managing Relations at work, Technology Management, Sustainability and Research Methods. She has completed her PhD in Management from Indian Institute of Science, Bangalore.
---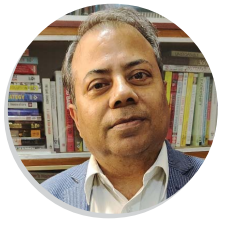 ---
Analysis By Ravi Mishra is Senior Vice PresidentHR for Global Epoxy Business, Aditya Birla Group.
---
If the present situation at Relaxed Eats is not dealt with in an effective and timely manner, its reputation remains at peril. With social media playing a highly invasive role in our lives, an individual's or institution's image can be dented within a few seconds. Mr Neel's concern is only natural, since as the Founder-Director of Relaxed Eats, an immediate and affirmative action is needed from him to avoid further damage. And the action plan must be so devised that it prevents such incidents from recurring in the future, and if at all it happens, the staff at Relaxed Eats should be competent enough to handle it effectively.
Ms Sita has the task of contemplating options that are most suitable and effective to implement, without impeding an individual's privacy and comfort, since it is the USP of Relaxed Eats. People like Ram Kumar or Lakshman Kumar cannot be controlled, and hence, the staff needs to be suitably skilled so that they can come about with on the spot solutions. Also, unlike the Aviation Industry, the hotel industry does not have an ombudsman that can deliver a verdict or a guideline. The incident at Relaxed Eats, albeit rare, is sufficient to blemish its image to a great extent, and can even lead to an irreparable loss to its reputation and profitability.
Sita must suggest Relaxed Eats that they highlight the thought process behind establishing the company to their customer in a very artistic manner viz. paintings and murals with subtle messages. Secondly, the seating arrangements must be designed in a flexible manner that ensures that the conversation of one group does not disturb the other patrons. It must also be ensured that the pictures/ selfies taken by one group does not include another. It may be a good idea to utilise partitions such as Kashmiri screens for those seeking privacy.
Thirdly, the senior supervisor must be skilled and vigilant to handle special guests, personalities, and celebrities. And whenever such people arrive at the restaurant, seating arrangements must be made quickly so that they are settled down, and staff deputed to take special care and satisfy their egos.
Ms Sita should recommend a code of conduct for the customers to ensure that everybody's privacy is respected. She can also recommend Relaxed Eats to learn from Barista, Starbucks or Airport lounges on the ways of handling such situations, and the precautions taken by them to avoid such eventualities.
Last but not least, social media posts/comments must be dealt with quickly and efficiently before they go viral. In the current scenario, if Mr Neel had approached Mr Ram Kumar and candidly shared his helplessness, it was likely that the damage and exposure to media could have been minimised. As far as the present crisis is concerned, Mr Neel should meet Mr Ram Kumar with a bouquet of flowers, and request him with great humility to forget the incident, that should otherwise not have transpired. He should also commit to ensure that it will not happen in the future, and share the list of proposed action if needed. Mr Neel can also offer a personal invitation to welcome him along with his family to the restaurant next week as a special gesture, and thereby, eliminate the smoke around Relaxed Eats.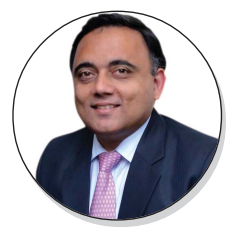 ---
Analysis By Rohit Hasteer is the Group CHRO for Housing.com, Prop Tiger.com and Makaan.com.
---
'Customer is king' is an age-old business mantra that accentuates the importance of customers in every business, and most organisations endorse this as a motto while serving customers. The reputation of a company is one of the key drivers for its success i.e. how the stakeholders view them basis their actions, and can be a factor which sets them apart from their competitors. But there have been umpteen occasions wherein customers do not hold the same values for an organisation. Customers, at different points in time, behave in an unreasonable manner with their outlandish demands, which in fact are against the very ideals of the host organisation. Hence, does it make sense to let go of a customer than compromise the very principles on the basis your organisation stands? The present situation at Relaxed Eats is a perfect depiction of this conundrum.
On the face of it, it is evidently an ego clash between two customers, and does not pertain to issues with the service provider i.e. Relaxed Eats. However, they are on slippery surface since two distinguished celebrities with a huge social media following are in the fray. Therefore, Relaxed Eats cannot afford to support one customer over the other because that would mean antagonising one of them as also his supporters. Hence, it is important for them to take an informed decision without offending either parties in the process. Also, as a brand which takes pride in providing a relaxed atmosphere for people to unwind with friends and colleagues, it is crucial that Relaxed Eats gives a clear message that they care for the safety and privacy of their customers.
In the verbal fight that ensued, it was wrong on the part of Mr Lakshman to intrude into the personal space of another guest, instigate him, and record him without his permission. While Mr Ram Kumar did not react to any of this, and maintained the decorum of a public place, there were chances of him getting agitated and getting into a brawl with Mr Lakshman, thereby raising a security concern for others in the restaurant. Hence, Mr Neel should speak to Mr Lakshman and sensitise him of the same and explain assertively that how his act could have had repercussions on the other patrons, and that he should refrain from the same in future. He also should be told that as a customer, he has the responsibility to be cognisant and respect the value system of the organisation (viz. Relaxed Eats). The restaurant may not be willing to treat him or any other customer as a king if their act is against restaurant norms. At the same time, Mr Neel should apologise to Mr Ram for the incident and explain that privacy and security of their customers is paramount for them, and as a restaurant, they were quick to intervene by instructing Mr Lakshman to go back to his seat. As Mr Lakshman complied with the instructions, it may be a tad too harsh to impose a ban on him from entering the restaurants across India. The customer in Mr Ram needs to be explained that it may not be possible for businesses to accommodate every wish of the customers and as a business entity they need to respect the human rights of all its customers.
So, which customer is the king? The customer who does not stand between the ideals and values of the organisation is the king.
Follow and connect with us on LinkedIn, Facebook, Instagram, Twitter for latest HR news and insights.