4 New Priorities For A Post-COVID Workplace
---
As organisations explore the hybrid work model, there are four new priority areas to keep an eye on.
---
Workplace priorities change with the organisation's strategy and vision, and external factors also constitute a substantial impact. As organisations explore the hybrid work model, there are four new priority areas to keep an eye on. While most of these have come to the fore during the pandemic, they were already of value in the workplace. The past months' uncertainties only added fuel to the existing fire.
1. Reversing the she-cession
While women hitting a glass ceiling is not a new phenomenon, a global trend of women quitting the workforce even before touching the glass ceiling emerged in the past year. That's because primarily women had to take up child care, elderly care, long-term illness care, and house care as additional responsibilities during the pandemic, forcing many to quit the workforce altogether.
Reports indicate that low-income women were the hardest hit. In a couple, if one of the partners needs to leave the workforce to manage additional responsibilities, it is more likely that the woman, many of whom earn less than their spouse, will quit work. Studies also show that more senior-level women are leaving the workforce than senior-level men. This could be a result of women experiencing burnout because of the hustle and their plates always being too full to manage.
The poor gender ratios in the workplace were already a serious concern, and the she-cession only added to the muddle. Companies must examine data and representation of women at all levels to improve the numbers and at the very least match them to pre-pandemic times.
Organisations must prioritise creating flexible working conditions for women, not punishing them for quitting, and planning for their return.
While it may take some time for women to catch up to pre-pandemic times, their re-engagement in the workforce and the reversal of the she-cession will be crucial.
2. Psychological Well-Being
For the past few years, there has been a surge in interest in psychological well-being. The pandemic brought it into sharper focus. Restricted socialising and limited, virtual connections combined with an ambiguous scenario solidified the importance of total well-being, both physical and psychological. With Naomi Osaka withdrawing from the 2021 French Open Tournament citing mental health reasons, this topic has received growing attention.
Psychological well-being at work will be a game-changer in the coming years. Organisations must go beyond arranging mental health awareness webinars.
Enforcing fundamental, actionable changes such as policy changes, including leave entitlement, flexible work options, and psychological health coverage, need to be looked at. These policies should take into account not only the employee's individual status but also their family status, a popular concept in the West. Initiatives such as grief sharing and sponsored confidential therapy sessions can also be explored. Workplaces can appoint psychological well-being champions to support normalising mental health talks in day-to-day conversations.
Discouraging employees from responding to emails outside of work hours and letting them set boundaries for themselves to disconnect from work can go a long way towards fostering positive psychological health.
Above all, metrics and tools for measuring psychological well-being in the workplace, such as happiness indexes and stress meters, should be introduced as indicators of employee engagement to build a great workplace.
3. Compassionate Leadership
Compassion gets people together. It is an attribute of the transformational style of leadership, which connects the follower to the leader rather than sheer transactional work.
Compassionate leaders create an ecosystem that helps people thrive even in challenging situations. Such leaders are emotionally intelligent; they are aware of their own emotions, their impact on others and act accordingly. They care about and value people, abandon micromanagement, and trust employees to do their best.
How leaders lead during times of a pandemic will reveal their long-term effectiveness. Do they empathise with the employees experiencing personal difficulties, or do they demand work as usual? Do they schedule meetings on weekends and after work hours, or are they considerate? What kind of culture and precedence do they set in the organisation while the world deals with a pandemic?
Answers to these questions will shed light on the leader's compassion and commitment towards employees.
4. Diversity, Equity, Inclusion and Belonging
Not so long ago, diversity was a buzzword. Not so long later, Diversity, Equity, Inclusion and Belonging (DEI&B) became the four buzzwords. While Diversity and Equity focus on the process, Inclusion and Belonging are the outcomes of the efforts.
Diversity gets representation from different groups; Equity calls for fair treatment. Inclusion enables diverse groups to participate fully, and Belonging is the ultimate result – exhibiting behaviour that lets employees be their authentic selves and yet be a part of the community.
Workplaces will have to make efforts to bridge the chasm between diversity, equity, inclusion, and belonging, as well as ingrain DEI&B in work culture to sustain impact. The organisations that limit their DEI&B efforts to 'hiring a woman candidate' will have to up their game.
It is interesting to note that one need not be a part of a diversity group 'by birth' but may become a party to it with a change in circumstances. These circumstances may arise due to age, leading to age-related diversity—a fact of life—or as a result of an unfortunate accident/health condition resulting in different abilities, etc. This aspect provides a reasonable realisation to begin investing in honest efforts on this front.
Improving DEI&B will require organisations to combat systemic barriers and create inclusive workplace designs. A single policy cannot address systemic barriers; rather, a combination of policies that complement each other and discourage efforts in this direction is required. Inclusive designs may necessitate re-writing the computer code from scratch, making thought-through design choices, relooking at the language we use daily, and the pronouns we use to refer to individuals.
The DEI&B priority has to work in tandem with the other three workplace priorities of compassionate leadership, psychological well-being, and reversal of the she-cession. Leaders will play a central role in fostering a DEI&B culture and promoting positive psychological health at the workplace.
Conclusion
The new work culture will be governed by the four priority areas listed above. Given that work culture influences our society's culture, they will also determine which organisations will be bellwethers of change for our society at large.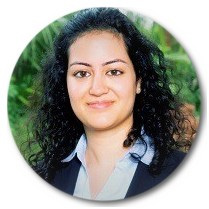 Twinkle Tukra is a certified Senior HR professional (SHRM-SCP, CPHR) and has worked with Colgate Palmolive, Accenture, and Mahindra in various roles. She holds a Master's degree in Human Resources from Tata Institute of Social Sciences, Mumbai, and is trained in Instructional Design, Program Facilitation, and Diversity Equity & Inclusion in the workplace.