COVID-19 And Its Impact On Youth Employment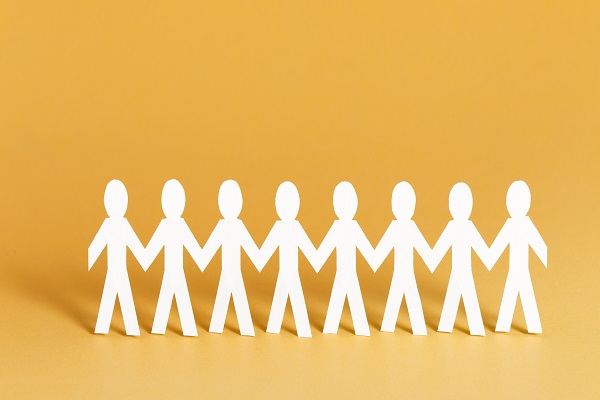 ---
The Indian youth that constitutes a sizable chunk of the country's employable workforce is facing several challenges in a stressed labour market.
---
It's been over a year now that the COVID-19 pandemic pushed the world into an unprecedented crisis and uncertainty. During the early six months, economies struggled to stay strong while battling the health care crisis and other elephantine issues like unemployment, which was a major concern for about 27 countries.
India witnessed a similar, albeit more concerning, situation. People were confined to their homes in a matter of days as a result of the sudden containment imposed across the country. The pandemic forced many people to be thrown out of the job market overnight. If we trace back three years, the labour market was already depressed before the outbreak, with significant unemployment due to the economic slump. The pandemic exacerbated the issue to a greater extent.
The Indian youth that constitutes a sizable chunk of the country's employable workforce faced several challenges in a stressed labour market.
The 2020 lockdown robbed many Indian youths, who had just graduated, of the opportunity to find a good job. Even students from premier institutes such as IIMs and IITs saw their job offers revoked or deferred, forcing them to seek other sources of employment.
A major reason for the youth facing labour market disruption and job losses was that nearly half of the young people were employed in the four sectors hardest hit by the pandemic: wholesale and retail trade and repair; manufacturing; rental and business services; and accommodation and food services[1].
While little could be done in such daunting times, the government endeavoured to provide some reprieve to the youth through measures to mitigate job losses and support young people in keeping and finding work.
Many youngsters took matters into their own hands, and with their creative minds, fresh ideas, fierce spirit, and never-say-die attitude made the most out of the dire situation.
With everybody's lives coming to a standstill as the pandemic struck every corner of the country, digital platforms provided a significant respite for those confined at home. Social media platforms opened a plethora of opportunities for the youth to explore their creative side and showcase their content to the world. From simple vlogs to everyday pandemic musings at home, fashion blogging, home cooking, launching YouTube channels to talk about financial advice, psychological impact/mental health and relatable Millennial/Gen Z rants, there was no limit to the creativity that youth displayed on social media. And the best part? Many content creators gained huge popularity, leading them to demonstrate not only their creative abilities but also earn a living.
Job markets were severely hit with the onset of the pandemic with a particularly harsh impact on specific sectors. While there was a huge downside to the entire situation, surprisingly, there was a hidden silver lining that our young, enthusiastic generation could capitalise on.
During the pandemic, entrepreneurship flourished in India, with many young people launching their own businesses. They did not hold back from donning their creative hats and creating a sustainable financial income through unique business ideas and ventures.
One such unique business model was Social Entrepreneurship, in which Indian youth stepped up not only to lead the way in battling the pandemic but also to generate a source of employment.
Ashwathy Murali, a community radio producer from the Paniyar community, helped dispel skepticism about COVID-19 vaccines to get her entire village vaccinated.
Another example is Althaf, who has been active in spreading awareness and tackling misinformation in his community by sharing verified information about COVID-19. Thus, the youth has become more resilient, confident and able to take initiative in a challenging world.
Coming back to the corporate job market, organisations are now redefining and recreating job roles. The ability to operate in a fully digital environment, cultivate cognitive skills, reinforce social and emotional skills, and develop resilience would be critical for the youth to adapt to the COVID-19 recovery phase, thereby creating job opportunities and tremendously reducing the skills gap.
What initially was a sudden state of panic for every large and small organisation that led them to stop their normal functioning and hiring has now reached a stage of acceptance and improvisation for the present and the future.
Many companies have adapted to a hybrid working model, and business operations have resumed at full capacity, giving us reason to be optimistic about hiring processes returning in full swing. Even though not much can be commented on how exactly the job scenario will look post-pandemic, one thing is certain—strong young minds are needed in the workplace. The move to hybrid working accelerated the need for new workforce skills, particularly social, emotional, and advanced cognitive abilities, which will increase the need for new hires.
Companies also need people who are adept with emerging technologies and can leverage them to benefit the company. Generating new ideas/initiatives while recreating the workplace environment would be of topmost priority for any organisation for which passionate, optimistic and versatile young individuals can act as a huge catalyst.
We are filled with optimism and hope that the youth will emerge stronger post-pandemic.
---
Miss Shreya Barman, XIMB Student
---
---
Miss Sonali Paul, XIMB Student
---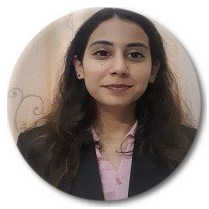 ---
Miss Tanvi Mahajan, XIMB Student
---
---
Reference:
[1] https://www.ilo.org/suva/public-information/WCMS_754897/lang--en/index.htm