Simple Strategies To Get EX Right
---
The road to customer delight passes through happy employees. Now that the world is staring at 'The Great Resignation', the importance of EX cannot be overemphasised.
---
I was never a fan of online shopping and was rather a critic of it since I couldn't touch and feel stuff before purchasing it. All this changed when the pandemic hit and made me adapt to online shopping, which was quite an experience.
I started looking for good websites for stuff and was stunned to see the drastic differences between service quality. However, one online retailer, in particular, makes me fine with letting go of the offline shopping experience. You must be wondering why am I sharing my experience as a consumer when the topic is employee experience (EX).
In my view, the two concepts are closely related and comparable. From hating online shopping to having a delightful experience, I have come a long way as a consumer, and the credit goes to my experience with the website I previously mentioned Employee experience is similar — it is about making every touchpoint a delightful and memorable experience. For employees, the experience starts when a job description is created. This shows the intent, and then EX is all about the right execution.
Employees are the biggest consumers in the workplace, and every process, decision and strategy matter. Employee experience has to be viewed similarly to how businesses design their strategies around customer experience.
Why is employee experience important, and why should you care about it?
According to a study by Josh Bersin, companies that leverage employee experiences well are:
• 2.4 times more likely to delight customers
• 2.2 times more likely to exceed financial targets
• 5.2 times more likely to be considered a great place to work
• 4.3 times more likely to increase innovation
• 3.4 times more likely to adapt to change
• 5.1 times more likely to create a sense of belonging This study indicates that employee experience impacts all important aspects of the business – e.g. financial, customer service, the human aspect and innovation.
Let's take a look at some of the aspects of EX and how they impact overall satisfaction.
Hiring: While it is crucial that the recruitment process does not take ages to complete, it is equally vital to bring in the right fit. You might have heard about Zappos, the company that sells happiness. The interview process there may take some time because it focuses on hiring for both the right cultural fit and skills. Despite this, post-orientation, the company offers new employees a month's pay to leave if they are not happy working there. Only a small portion of people are willing to leave the organisation, even for a month's pay.
Onboarding: While there should be regular communication with the prospective employee, the practicalities are different. Once the offer letter is rolled out, there is often minimal contact with the prospective employee until they join. However, it's good to take advantage of the excellent window for relationship building before the recruit joins the company. Moreover, how new employees are treated on their first day sets the experience for the rest of their tenure. There can be multiple scenarios here:
1. You give them a desk and a laptop and ask them to start working
2. You take them through a rigorous induction process and force them to know all policies and people procedures in a day or two
3. On day one, you treat them to a team lunch, make them feel welcome and give them the first few days for familiarisation. You also ensure excellent IT and admin services.
Needless to say, scenario 3 would lead to a delightful experience that won't even cost a bomb.
Growth Opportunities: One of the most important reasons people stay with an organisation is because of learning opportunities. If a career map is created in accordance with an employee's expectations, it will not only lead to a great experience but will also help the organisation with a successful succession plan, low attrition and higher engagement. Does my work excite me, or do I find it a compulsion to pay my bills? This is a deciding factor for my employee experience.
Reward and Recognition: Equity, impartiality and justice are cornerstones of a fair and trustworthy organisation. Many companies have a clause in their employee handbooks stating that confidential information like compensation cannot be shared with anyone. While the clause lies there, we all know such information is shared between colleagues. I have observed cases where employees are thrilled with their increment and bonus numbers until they come to know of others'. Employees relate their worth to their rewards, and when that gets shattered, it breaks their trust and leads to bitterness.
Practices like internal and external benchmarking, objective performance reviews and attention to unconscious biases will help create trust and a good employee experience. Moreover, bell curves should have been discarded long ago, but they still make annual appearances.
Inclusion and Belonging: Do I feel included when I enter the workplace, or do I try to hide my authentic self so that I can be accepted? It is a great step to have a diverse set of people in the organisation. However, inclusion needs flexibility, open-mindedness and, at times, actions beyond the framework. Whether I am respected for adding value and accepted at the workplace decides my score of Monday blues and my overall experience.
Exit: Another important touchpoint for employee experience is how exits are handled. Life after resignation determines the lasting impression. I have seen employees talking fondly about their earlier organisations, and a mere mention of those names bring smiles to their faces. Organisations must provide departing employees with an experience that brings positive memories forever. Many excellent hotels have a practice of treating customers with a goody bag at checkout so that they depart with pleasant memories and become brand ambassadors. Similarly, departing employees can not only become your brand ambassadors but may also be your great hire a few years down the line. Rejoining your previous employer is not looked down upon by millennials and Gen Z.
Purpose: One distinguishing factor that draws my attention while working with four generations is that Gen Z and millennials are highly driven by purpose. The root cause lies in the fact that, while baby boomers worked for making ends meet, that's not the case with these two generations. Hence, it drives them the most when you tell them your organisation's purpose, how it relates to the bigger picture, and where they can fit in and contribute. Leaders need to have clear messaging which appeals to all three — head, hand, and heart.
I would conclude by saying that the road to customer delight passes through happy employees. Now that the world is staring at 'The Great Resignation', the importance of EX cannot be overemphasised.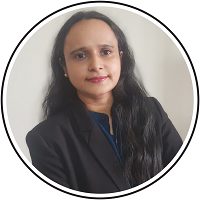 Gauri Das is an engineer turned HR Professional with a keen interest in human psychology. She is a strategic HR leader with 15+ years of experience in developing and aligning HR strategy with business goals. She is a possibilitarian who works with business leaders and individuals to drive performance and improve capabilities.