What Is the Key to Happiness: Paycheck or Passion?
---
Can we trust that passion always breeds financial success, or does that happen only to a lucky, brilliant few?
---
For a young person entering the working world, certain pressures can make choosing a career path daunting, if not downright overwhelming. Even if we are brave enough to imagine an illustrious mission for our future selves, the little voices in the back of our minds soon bring us back to daily reality. The loudest of those voices wants to talk about just one thing—money.
Virtually everyone has had a well-meaning family member advise them to choose a lucrative profession to build a happy future. I say "well-meaning" because the person giving such advice (often a parent or grandparent) truly wants to spare you from a life of worry and struggle. Or perhaps your own inner voice is telling you to choose the higher-earning career path, reminding you of the rising costs of living or the need to repay student loans. No one wants to imagine a life in which financial concerns are front and centre, and choosing a job that makes good money just to avoid that struggle is tempting, even if the work doesn't make you happy.
To add to the confusion, other equally well-meaning people in our lives suggest another strategy: "Follow your passion, and the money will come." Some individuals we consider icons of success, such as Steve Jobs, have echoed this notion frequently. But can we trust that passion always breeds financial success, or does that happen only to a lucky, brilliant few? This is an important question because if we could know for sure that passion and money go hand in hand, that truth could be the key to long-term contentment.
Deciding between a paycheck and passion isn't a concern only for people just starting out in the working world; the question resurfaces every time we consider a new job or promotion. Although you can never entirely ignore the need to make money, research does suggest that following your passion leads to happiness and that the combination of passion and happiness can bring greater financial success.
Let's unpack these interrelated concepts using some facts.
Lacking Passion for Your Work Can Come at a Cost
Choosing to build a career centred on what you are passionate about might not make you instantly rich, but it will definitely bring you fulfilment and satisfaction in your work. Not everyone intuitively realises how important this is to lead a happy life and, by extension, how profound a negative impact disliking your work can have on your happiness.
A 2020 Gallup study of American employees found that most people are either miserable in their jobs or simply put in their time without bringing any passion or energy to their work. This is bad for companies. The cost of having disengaged employees is well documented (measuring into the billions annually). Commensurately significant are the gains in productivity and profitability for companies with high employee engagement (workers who are happy and fulfilled in their roles). Clearly, passion is an essential ingredient in a company's recipe for success. So how do passion and engagement factor into your life, your finances, and your future?
The most apparent factor to point out is the sheer quantity of time we spend working, not to mention how disheartening it is to spend even more precious time dreading our work hours. If your career lasts 40 years, you will likely spend approximately 90,000 hours working, which equals more than ten years of your life! That's an awful lot of time to dedicate to something you do not enjoy. On the other hand, if your work gives you a sense of "flow" and is fulfilling enough that you enjoy it, it might not feel like work at all.
"Love is the most beautiful feeling in the world, above all material needs. However, when you truly love a person, it is your deepest desire to see them cheerful and blessed, with or without you. To provide them with every comfort and happiness in the world acts as a catalyst, motivating you to work harder and earn more money to cover their needs. A paycheck, on the other hand, is what we need to sustain ourselves and our families in this world. There is nothing wrong with harbouring a quest to earn money, but the problem arises when this quest surpasses all boundaries and turns into an obsession. Don't let money become the master of your life, but work a balance between both, as they are fundamental to every human. If you love what you do and put your heart into it, the paycheck will follow. This creates a sense of true purpose and provides you with a much better chance at finding happiness." — Ms. AnujaKapur, Criminal Psychologist and Advocate
You have likely heard the saying, "Do what you love, and you'll never work a day in your life." To that sage advice, Maya Angelou added, "You can only become truly accomplished at something you love. Don't make money your goal. Instead, pursue the things you love doing and then do them so well that people can't take their eyes off of you." When you accept your work as part of your life rather than something separate from it, you will be more than willing to give 100% of your effort to it. That drive will get you noticed and open doors of opportunity for further professional growth.
The Connection Between Happiness, Passion and Success Is Real
Finding work that gives you a sense of flow and fulfilment could have positive effects on your career trajectory that you can't even envision yet. As Albert Schweitzer believed, "Success is not the key to happiness. Happiness is the key to success." This is an alluring concept that many researchers have studied, attempting to establish a concrete connection between happiness and success. In an ambitious meta-analysis of 225 such studies, Sonja Lyubomirsky, Laura King, and Ed Diener found strong evidence that a positive relationship actually exists between life satisfaction and successful business outcomes.
Shawn Achor, the author of The Happiness Advantage, also finds a strong connection between happiness and success but notes that happiness usually precedes success. This can be understood to mean that being happy in your work sets the tone for your career and helps you advance more dramatically. If you are currently in a lower-paying job but are passionate about the work you do and are giving it your all, this could mean that you are on the launchpad to your future success—and perhaps a better income than you originally expected for yourself.
Another way to look at the relationship between happiness and money is that while some financial security does bring people a measure of peace and contentment, there is a hard cap on money's ability to gratify us. One oft-cited 2010 study out of Princeton University found that people who made relatively more money had less stress in their lives and, therefore, described themselves as being generally content. However, they did not grow increasingly content after achieving an annual income of $75,000 (an amount roughly three times higher than the U.S. poverty level for a family of four at the time). Beyond that point, no matter how much money an individual made, their level of happiness did not increase. So if you have someone in your life who wants you to become a doctor or a lawyer rather than following a path you are passionate about, this could be an important point to bring up.
I Can't Ignore My Financial Pressures Right Now. What Do I Do?
Not all of us automatically know our passions and talents, and we might need to spend some time out in the workforce to discover them. During that time, financial realities will likely arise that you can't ignore, so paycheck might understandably take precedence over passion. If you find yourself at a crossroads, you can do a couple of things to ensure you make the right decision for that time in your life.
A Harvard Business Review piece by Harvard Business School professor Jon Jachimowicz suggests that passion is something that grows and even changes over time, so knowing exactly what your passion is from a young age is a tall order. Therefore, focusing on your overall "purpose" rather than simply your "passion" when deciding the next step on your path can be beneficial. Does the company you are considering joining have a purpose that aligns with yours? What does your intuition tell you about your deepest purpose? Doing things that you care about with people who feel the same can make your working days feel lighter and provide you with growth opportunities. In other words, your time earning that paycheck will be well spent on deeper levels.
Sir Ken Robinson, the author of Finding Your Element, is an expert on bringing passion (and purpose) into one's working life. In one of his many TED talks, Robinson asserts that life is not linear. We frequently make the mistake of thinking that building a career means starting at the bottom of a single ladder and taking gradual steps to the top of it. In reality, however, most people's paths are nothing like that. You can never predict what opportunities will come your way or what the outcome will be when you take them (or don't take them). In Robinson's view, happy life is one in which you take time to uncover your talents and passions, embrace them, and define happiness for yourself. Ideally, you will find that, over time, you are able to monetise your passions so that you can have the best of both worlds.
---
For more insights checkout girlpowertalk official website https://girlpowertalk.com/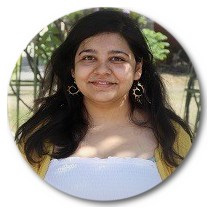 Rachita Sharma is the CEO and Co-founder of Girl Power Talk. Her responsibilities include corporate communications, client engagement, and new business development. She leads the evaluation of all new potential Girl Power Talk team members and expansion into new markets. Rachita is committed to leveraging digital technology to improve efficiency and profitability. She guides strategic collaboration with agency partners in North America & Europe. In 2020, she was awarded the 'Most Promising Woman in IT' Award by ANWA and Indian Achiever's Award for 'Young Entrepreneur' in recognition of her inspiring social contributions.