Case Study: An Insider Or An Outsider?
---
Tom Conner is the CEO of Chrysalis Ltd. Founded in 1901, it is one of the world's leading conglomerate companies headquartered in the USA. The company has its presence in 12 countries through 20 offices. Tom has been with Chrysalis for the last two decades and has witnessed its growth from a national player to an international player. Such a development has been possible by acquiring several global companies and product line extensions. After serving for many years, Tom has decided to step down as the CEO, and this has come about as a matter of concern for the board of directors and stakeholders. A difference of opinion has arisen among the board members over choosing the new CEO - an insider or an outsider?
---
CASE STUDY
The board members came up with their valid set of opinions. The members supporting an internal candidate believed that an insider is well acquainted with the business and understands the organisation's working culture, ethics, and business strategies that have been in vogue for many years and have led to the company's success. However, the other members stated that an external candidate would bring in fresh and innovative ideas that were well tested and proven in his previous organisation, and would eventually add up to the existing set of skills of the company.
It was a pleasant Sunday evening when Tom, 55, and his wife, Rita, 48, were sitting in their backyard, enjoying their tea. Tom was very particular about maintaining a balanced work-life balance. Due to Tom's ill health, he was advised by his doctor to take a few days off from work until the cause of his illness could be diagnosed. As they were sipping tea, the telephone rang. Rita grabbed the phone. At the other end was Lily, the doctor's secretary. They spoke for a few minutes before hanging up. Just when everything was going smoothly, there was some bad news. Lily had called to let Rita know that the doctor wants Tom to sincerely look after his health and take a break from his career.
Rita was quiet for a few minutes as she tried to process the news before passing over the information to Tom. It was a big jolt for Tom, but losing no time, he immediately called for an urgent board meeting to convey the message to the board members. The following few weeks were challenging for the company, and finally, the board came to a consensus to appoint a new CEO for Chrysalis.
However, the big question ahead of the board and Tom was to decide the best fit as the CEO of the company. While the committee arrived at a consensus to appoint a new CEO, Tom named Clifford as his choice for the same. Most of the board members were sceptical about Clifford, since the board thought that as an outsider he was hardly aware of the company's core values and culture. But according to Tom, Clifford had the potential to provide a new direction to the company, and could, therefore, run a big organisation like Chrysalis.
It had been a month since the board met, and with each passing day, the pressure on the board started to build. But the question of who will be the next CEO of Chrysalis Ltd. remained to be an unsolved puzzle, and Tom was needed to act fast before a sense of insecurity threatened the company's existence.
Meanwhile, Tom was in constant touch with Laura, the CHRO of Chrysalis Ltd, sharing his views on Clifford. After graduating in Human Resource Management, Laura pursued her Master of Science in Human Resource Management from the University of California. She had an industry experience of 20 years and had been with Chrysalis for the past ten years.
Clifford Francis, 47, Senior Vice President, Sales and Marketing, Matrix Solutions.
Background:
• Strategic community banking leader recognised for sweeping improvements to efficiency, products development, and marketing, with oversight of $860M in deposits and loans, plus a $140M investment portfolio.
• Trusted Board advisor conceptualising and creating revenue opportunities by leveraging the "Main Street Bank" theme. Champion for significant expansion, including six new branches.
• Area of Expertise: Strategic Planning, Leadership development, market Research, Risk Mitigation, Market Research, Change Management, Board Collaboration
• Increased profit ($4.6M decrease in the cost of funds) - Even after economic pressures and declining rates.
Education:
• University of Nebraska – South Graduate School of Banking, Kearney, Nebraska
• Executive Program Diploma – American Bankers Association, Dickinson College, Newark, New Jersey
• Master of Business Administration (MBA), University Of Phoenix, Mesa, Arizona
• Bachelor of Arts in Psychology
While Tom was busy scrutinising his candidate, the board, in the meeting that followed, came up with their choice of a candidate who was none other than Henry Turner, one of the firm's executive committee members.
Henry Turner, 58, Executive Vice President, ChrysalisLtd.
Background:
• Technical Customer Service Manager (TCSM), Federal Systems Group.
• New Product Development, Service Product Leader for the Quadra and the PowerBook lines.
• Public Sector Marketing Manager 1993 - 1996 (4 years)
• International Product Marketing at Compuware August 1996 - December 1999 (3 years five months)
• Executive Director and CoFounder at Chrysalis Ltd. December 2010 – Present
Education:
Emory University BA, History, 1980 - 1984 Activities and Societies: Editor of the Emory Wheel, AEPI (Alpha Epsilon Pi) fraternity San Jose State University MBA, Marketing (Apple Mgmt. Masters Pgm), 1991 - 1993 Activities and Societies: Apple Mgmt. Masters Pgm
Honours and Awards: Featured member in the monthly NASE SelfInformed magazine.
Today's issue, however, was volatile. While Tom typically approached problems in a focused, business-like way, succession planning, Tom had found, was likely to set off a tirade.
---
Dr Deepika Pandita, Ph.D. is an Associate Professor in Symbiosis Institute of Business Management Pune at Symbiosis International University. She comes with an experience of 15 years and teaches post graduate and Executive MBA courses in the area of human resources, organisational behaviour, leadership and talent management. Dr. Pandita has a graduate degree in Management and post graduate degree in Management and Human Resources.
---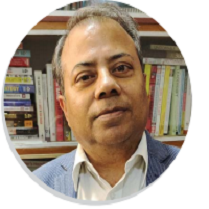 ---
Analysis By Ravi Mishra, Senior Vice President HR for Advanced Materials Business, Aditya Birla Group
---
It is surprising that a company like Chrysalis, a leading conglomerate in the world, does not have a succession plan in place or a list on watch as part of shadow sourcing if they do not have an internal candidate with potential. Though the situation of letting go of Tom was hardly anticipated, the pipeline at the top must always be planned, especially when the current incumbent has already completed two decades.
Sometimes, the board of directors do not bother over the importance of looking towards topline management staff as long as the company is doing well. But in the case of Chrysalis, they should have thought of a new leadership option even if Tom has not decided to leave the company. He had been at the helm of affairs for a long time and the time was appropriate to give the company a new direction. And this may be to expand in a new horizon, diversification, transformation etc. Here Laura's role as the CHRO of the company is crucial to let the board take note of a future plan to replace the CEO. It must be part of a strategy meeting at the top along with the board in the area of Human Resources.
Even after the board learnt that Tom is quitting, it did not utilise the critical time in terms of high-level discussions and brainstorming about his replacement. And it appears that the CHRO was working with Tom in isolation to find a replacement. Both were considering the external candidate Clifford Francis seriously, and in the meantime, the board of directors had declared Henry Turner as the new CEO. It is apparent that neither Laura, the CHRO, nor Tom was involved in this decision. As a business case, it would have been better if both were involved and feedback on Henry should have been invited and deliberated. It is important to learn as to why Tom failed to consider recommending Henry's candidature to Laura or the Board. At 58, Henry's age is not on his side, since he is older than Tom by three years. Internal candidates generally have certain advantages over external candidates in terms of understanding the culture, system and the current business strategy to continue. This is normally known as smooth sailing.
Only time can prove the merit of the board's decision to install Henry as a new CEO. However, if we evaluate Clifford's candidature, he appears to be a better choice and could have been considered. This must have helped in bringing a new perspective in the company when businesses are not only changing their strategies, but shifting to a new horizon and practice. And, it was rather a good opportunity for the company to experiment, albeit with a little risk.
Tom did not appreciate the casual approach of the board in the manner in which the final decision had been taken over his replacement without involving him.
Sometimes, the comfort of staying on the same path for a long time is a risky choice as we recall the Kodak Moment or the fall of Nokia from grace to grave. This also reflects the fact about how HR is still failing to make their presence in critical decisions of their domain. Are we still considering the role of HR as a ritual limiting its wings to Personnel and Administration?
---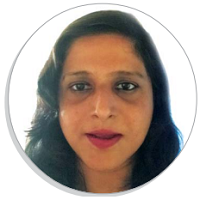 ---
Analysis By Kalpana Bansal, Head - Competency Assessment and Development, Reliance Industries Ltd.
---
This case study brings back memories of a similar mandate with a large industrial client, who needed to appoint a CEO successor. In the running were two internal candidates and one external candidate. I was faced with the tough job of putting them through structured unbiased assessments and providing a recommendation to the Board. And while the assessments were fun, the decision-making process most certainly was not! In yet another incident, I had to recommend internal promotes to senior positions in a leading bank, and the challenges were similar to the one I had in the earlier case.
One of the most important learnings I had while undertaking these mandates is that human behaviour is more about 'shades of grey' than black and white. While many things could be measured, assessed, and evidenced, the 'right fit' for the role may not always be the most suitable or the best performing candidate. It was a tough lesson to learn, but one that has stood me in good stead through other mandates and in my personal career choices.
Succession planning has always been about replacing a person whose purported value add to the role renders him as – valuable and rare. Often, the decision of finding a successor becomes more about finding an equivalent for the individual than about finding a fit for the role at hand, and therein lies the root of the challenge. Individual traits are unique and divergent, and similar professional trajectories of incumbents may not guarantee similar business outcomes. Outgoing role holders such as Tom in this case, often like to believe that they can influence the choice of candidate for the future. However, it is not often that they have a good understanding of what that future entails.
Leaders tend to identify successors who are like themselves. Their choices may tend to be limited by their personal interactions with the candidate, Clifford, in this case, and his perception of comfort or familiarity. Often, Boards and other managers may have a different perspective of the situation.
A perpetual dilemma in successor identification is the difficulty in being able to predict future scenarios. In the uncertain, disruptive world that we have today, five and ten-year horizons are extremely ambiguous and open to constant change. Succession is not about past performance alone; it is about potential. Even the best measure of potential, at best, tends to be hazy. Standing in the here and now, it would be difficult to predict the better choice - Clifford or Henry. Either of them would bring their own personalities and life experiences to the table, and an organisation that is transforming would require them to rapidly adjust to the changes around them.
At the senior levels of leadership, it is more about integrity and resilience than it is about skills and expertise.
• Can the leader inspire in others a sense of purpose?
• Would he be able to steer the organisations through uncertain waters?
• Would she/he inspire others to do their best and create innovation and value for all involved?
There are no right or wrong answers to such questions, and the best that organisations can do is to make a conscious judgment call given the circumstances they are able to foresee. A resounding reminder that caution is key to such decisions is the Cyrus Mistry debacle in the TATA group. In a nutshell, leadership succession is as much about minimising the odds that things could go wrong, rather than maximising the chances that things could go right.