Case Study: In Letter And Spirit?
Agastya joined Pinnacle Consulting, Mumbai, in August 2016 as a Management trainee. Pinnacle Consulting is a global network of professional service firms providing advisory services. It operates in 200+ countries and has 3,21,000 people working in member firms around the world. Established in India in January 1978, it has rapidly built a significant competitive presence in the country.
---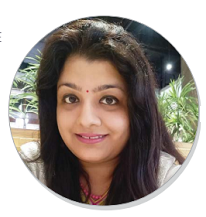 Deepika Pandita, Ph.D. is an Assistant Professor in Symbiosis Institute of Business Management Pune at Symbiosis InternationalUniversity. She comes with an experience of 12 years and teaches post graduate and Executive University. She comes with an experience of 12 years and teaches post graduate and Executive MBA courses in the area of human resources, organisational behaviour, leadership and talent management. Dr. Pandita has a graduate degree in Management and post graduate degree in Management and Human Resources.
---
In India, Pinnacle Consulting has a client base of over 1927 companies. The firm's global approach to service delivery helps provide value-added services to clients. The firm serves leading advisory services and has a strong presence in India, while doing many market leaders in other industry segments. In 2017 and 2018, the firm was continuously ranked second in the best employee[1]friendly companies to work. The firm boasts about its people-driven policies and considers its employees as the only valuable assets essential to meet the organisational goals. Initially, for 3 to 4 months, he was kept on the bench doing routine backend and documentation work. In December 2016, he was assigned a critical assignment along with another team member. Even though he did not have enough knowledge and experience on the project deliverables, he embraced the situation and took up the opportunity to showcase his skills. After completing the project, his work came to notice. He was positively acknowledged as an innovative and creative thinker by the business partner, and Agastya became an integral part of the team.
After the initial success, there was a rapid increase in Agastya's visibility in the department. He was often assigned critical projects, traveling across the country with the team on various client locations. Within a year and a half, he was utterly abreast with the department's services, began to handle the tasks allotted to him individually, and was getting positive feedback from the client. In January 2020, he was recognised as a Subject Matter Expert (SME).
Performance Cycle
After savouring success on a regular basis, Agastya, vying the organisation's performance appraisal cycle in March 2018, was confident that he was ready for the next role and optimistic that he would be promoted.
On the day of his performance review discussion, he experienced 'bias' for the first time. During the meeting with his supervisor, he was told that since he is only an engineer (Graduate), he needs to wait for another year to get promoted. However, no such company policy existed on paper, but was somehow practiced. Though disappointed, he did not lose hope and continuously performed his work with the highest of his abilities. And he regularly received client appreciation.
Education / certification policy
One day, Agastya contemplated doing a certification course facilitated by the organisation, and hence sought his superior's approval. His supervisor denied the request with the reason that he needs to travel to the client's location for two months, and the certification requires attending the classes in person for a week. After he returned upon the completion of the project, he once again sought approval for the same. However, it was denied again since he needed to complete the deliverables and head for another project on short notice. One day, Agastya was having a telephonic conversation with one of his colleagues in the same team. To Agastya's shock, he came to know that his colleague had completed the same certification that he wanted to meet. His colleague was now traveling abroad related to client work.
The second performance cycle
Agastya was viewing his performance appraisal letter for the year 2019, although promoted to the next position of Associate Consultant, to his surprise, he was given a rating of 'Very Good'. The following day, he enquired with his supervisor about the basis of rating. He received a reply that there are only two people who are given Excellent rating. For achieving the same, a person needs to perform exceptionally; for example, he needs to add value by doing some certification course/degree and performing activities such as business development, etc.
Experiencing such instances frequently, Agastya was demoralised. On one occasion, he tried to reach out to the human resource department, but was communicated by the project manager that such action could impact his career and reputation. Understanding the situation, Agastya decided to focus on his work and leave the problem as it is.
The Gender Bias
As an Associate Consultant, Agastya was relishing the responsibilities he was shouldered with (Agastya's peers were still handling a process) and started handing the client individually. The duties were such that Agastya was traveling extensively 11 out of 12 months from one client location to another. Tired of such a hectic schedule, he requested that he be assigned on a local project. Agreeing to the request, he was given a local project. One week after working on this project, Agastya received a call from his Director. He wanted Agastya to travel on an immediate basis for an overseas assignment as the person assigned on Agastya's behalf had refused to travel. Agastya enquired from his Director about whether he too can go for such an option. However, to his surprise, he was told that she was a female.
One day, sitting in the office cafeteria, Agastya was having a cup of coffee with his colleague, who was offended by the situation that had happened with him. On elaborating further, it was revealed that his colleague too was replaced with one of the female employees. This time, she was assigned locally, but needed to go home early in the evening. Due to this, the project was running way behind the scheduled time. In the same year, the female employee was promoted to the position of Assistant Manager with an Excellent rating and travelled significantly less in her career span. Once again, Agastya's inner motivation and dedication towards work was taken aback by the unprecedented bias.
Sabbatical leave Policy
The organisation had a policy that a person can opt for a sabbatical leave to study, if he/she has completed 2 years in the organisation. Wanting to opt for the Policy as Agastya aspired to pursue post-graduation, he requested for the same. However, the request was denied as usual, saying that it takes 6-7 months of approval from the top management and the organisation cannot let him opt for the Policy as the organisation was facing serious resource crunch. One day, he inquired about his colleague whom he had not seen for a long time. To his notice, he observed that the person went on a sabbatical to prepare for his post-graduation as the person was a close relative of the Director. Also, the same Policy was successfully executed by other departments too.
Interdepartmental transfer policy
On completing four years in the organisation in August, 2020, Agastya found the work a little monotonous and wanted to shift to another department (Strategy and Operations). The company policy provided provision for the same, however, when he sought approval for the same, Agastya was promoted to the next level within the same service line. However, Agastya was not shifted to the department which he was eyeing, and was his dream job since he joined the firm, even though the partner of other department was ready to absorb him.
---
Analysis by Ravi Mishra, Senior Vice President-HR for Global Epoxy Business, Aditya Birla Group
---
Pinnacle believes that people are its greatest assets and the true drivers of organisational performance. However, one fails to fathom why Agastya has been tolerating workplace biases for more than four years. And he also did not approach the HR Department and went back into a silo after his project manager shared his personal opinion that it would be counterproductive.
Sometimes, when an employee lacks the ability to deliver or is unable to do so despite being capable due to various reasons, it is observed that they lack the confidence to discuss workplace differences. However, on the contrary, Agastya is able to perform exceptionally well and is recognised by various stakeholders including customers, peers and the other departments. Also, it is surprising that he is continuing to work for Pinnacle, is spite of various hiccups. Agastya is young and at such an early stage in his career, there are abundant opportunities for him in consulting firms.
On the other hand, though Pinnacle is a successful company in terms of growth, it may be complacent over its Performance Management System (PMS) in practice. A good HR organisation does not wait for someone to come forward with a complaint, since they have an in-built process to evaluate the level of conformance, which is validated by the stakeholders. It is intriguing that nobody from the HR function tried to reach out to Agastya in the last 4 years to comprehend his engagement level with the company.
Employees like Agastya, in any organisation, should not give into presumptions and harbour their frustration in isolation for a long time. If unsatisfied with the Manager, they should come forward and approach the HR department or even the CEO. This will go a long way to enable individual employees and organisations to evolve as a better workplace. The only thing that is called for is a discussion with an open mind and listen to the organisational perspective.
It is possible that Pinnacle is boasting to be a good company when it comes to employee care. They seem to have greater belief in advertising themselves to create a better image rather than working on the ground.
One has witnessed many organisations talking about gender diversity which simply makes no sense. The right perspective is inclusiveness that provides opportunities to those who deserve. While hiring must be done to ensure a fairer percentage of women employees, it should not be done at the cost of competency and capability. Opportunities must be also provided to employees without taking gender into consideration. It is essential for HR organisations to expand their understanding of the horizon of diversity beyond gender.
Pinnacle must undertake a thorough review of its HR processes, and mark those areas that are not functioning as per design. They should create a platform and encourage employees to share their experiences. It must also ensure confidentiality and may choose a third party to run this process so that people like Agastya can come forward and contribute without any fear of being targeted by their manager or any other individual who matters.
---
Analysis By Nikhil Mallah, Vice President - HR, Satin Creditcare Network Limited.
---
Pinnacle holds the reputation of being one among the most of being one among the most of being one among the most of being one among the most.
In the midst of the biases being experienced by Agastya, it appears that confronting and raising his voice to the HR department or the HOD would have been the right approach. He has already proven his mettle while delivering various assignments and has also received appreciation from his clientele. This justifies that his expectations are only fair while seeking promotion and a better rating during his performance review, and also while seeking the benefit of the sabbatical for higher studies.
Also, he should have raised his apprehensions about him not being granted with the best rating and posting even after proving his credence consistently, and making it clear that the organisation is not having gender neutral policies. As far as his movement through IJP was concerned, he should have raised the same with the HR, stating that he always aspired to get into the role and has been cleared for the same by the new department partner.
Firstly, Agastya is himself primarily responsible for spawning such biases. Not raising his voice for his own right is the prime reason behind it. Secondly, it is equally important that the HR department, who is the custodian of driving such agendas and eliminating such lacunas keeps educating the new joiner and existing employees on a regular basis to re-assure and instil confidence amongst them that they have zero tolerance for such behaviours. This could be accomplished by rolling out knowledge sessions or know your policy sessions in a periodic manner, either one-on-one or in joint forums - virtually or physically. Lastly, the organisation should ensure that the top management team should be the custodian and role model while demonstrating such behaviours and it should also encourage its employees to raise their apprehension and concern either in closed doors or in open town houses as per their convenience and comfort. The organisation should also take stern actions penalising the accused to curb such behaviour.
The first and foremost reason for the HR to not intervene and provide solution in such situation is due to the lack of communication. There has been no formal or informal communication raised by the employee to the HR department pertaining to the issues and apprehension faced by him. Secondly, he has succumbed to the bias and never raised his voice, which enabled others to take undue advantage and made him the guinea pig.
The following steps may be undertaken by Pinnacle :-
- It is the ownership of the organisation, more specifically the HR team for the Performance Management System and Learning & Development to authenticate the process as an enabler to drive results as per design.
- It must create an environment of openness and trust so that employees can come forward and contribute for the betterment of the organisation by providing their candid feedback.
- It must review its growth trajectory constantly before it gets trapped in the 'S Curve'
- As a key stakeholder, employees need to share their experiences and point of view without fear of being victimised by people/manager, who matter in the organisation.
- On the part of employee, despite repeated efforts, if the organisation does not want to listen or act to its employees, they should move on and seek an opportunity that supports to build the career. It is not advisable that the employee remains in the organisation for a long time in the doldrum of conflict with basic ethos that matters.