Case Study: Work Alike, Pay Different- Myth or Reality?
CASE STUDY
According to the latest World Economic Forum's (WEF) Global Gender Gap Report 2018, India ranked 108th out of 149 countries on the gender gap index. According to the report by ILO (International Labour Organisation), women in India earn 65% less than their male counterparts in the same role. Due to the growing gender pay disparity in organisations, in spite of increasing economic growth, female workforce participation is on a declining rate of 23.6% as compared to 76.4% men.
The Gender pay gap is a measure of the salaries drawn by women relative to men and is usually calculated by dividing women's wages by men's wages. The general methodology followed for such measurements involves year-round, full-time workers and a comparison in the annual wages of the median man with the median woman who form a part of the workforce.
The organised sector in India comprises almost 18 % of the total workforce. A large section of the working class is in the metros viz. Mumbai, Bengaluru, Chennai, Delhi and Kolkata. As per available data, of the top 500 companies in the NIFTY 500 index, it was found that men earn almost 1.33 times more than women in the private sector, and there was an even more pronounced difference in the prevailing salaries in the public sector units. An interesting insight from this report is a pattern in terms of pay gap and years of experience. It is observed that the gender pay gap increased from 5% for employees with 3-5 years of experience to almost 10% for employees with experience in the range of 6-10 years. This gap continues to be on an increasing trend with an increase in skill-sets, with a gap of almost 20% prevailing amongst highly specialised skill-sets.
Follow and connect with us on LinkedIn, Facebook, Instagram, Twitter for latest HR news and insights
According to the latest World Economic Forum's (WEF) Global Gender Gap Report 2018, India ranked 108th out of 149 countries on the gender gap index. The global list was topped by Iceland for the 10th consecutive year, having closed more than 85.8% of its overall gender gap. Gender pay equality also functions as a vehicle for motivation, and according to the report by ILO (International Labour Organisation), women in India earn 65% less than their male counterparts in the same role. Due to the growing gender pay disparity in organisations, in spite of increasing economic growth, female workforce participation is on a declining rate of 23.6% as compared to 76.4% men. However, if this data were to be compared with some of the developing countries around the globe, it will be apparent that the pay gap in India is gradually shrinking. According to the Monster Survey Index (2018), the gap percentage in IT services and the manufacturing sector is 24% and 26% respectively. But when it comes to the financial sector, the gap is drastically reduced to 2%. And certain surveys have also reported that the gender pay gap increases as the years of experience increases. For men and women, with more than 10 years of experience, the pay for men is significantly more than women. According to the survey reports, women executive directors have earned 45% less than the men directors.
The facts reveal an alarming sign. While we celebrate women in all deeds, it is high time that we truly appreciate and reward work irrespective of gender. Despite the fact that we acknowledge about equal opportunities to women in all sectors, we must also endorse the work rather the gender.
Bob joined a manufacturing unit as the HR Director. After going through the initial joining formalities, he was eagerly waiting in his office to meet Nithin, the HR Manager, to get a brief about the company.
Time: 10.00 AM Location: Bob's office
Nithin: May I come in, sir?
Bob: Hello, Nithin, please come in.
Nithin: Sir, I have brought all the documents for your perusal.
Bob: Thanks, let me see and get back to you if I need any clarifications.
Nithin: Sure, see you later. After Nithin left, Bob went through the documents. He was surprised when he went through the payrolls of male and female supervisors. He saw that the female employees were being paid less than male employees. He could not believe that gender pay disparity still existed. The place where he worked prior to joining this firm followed the principle of equal pay to all employees based on their skillset. He thought about this for a few hours and decided to call Nithin for clarification.
Time: 2.00 PM Location: Bob's office
Nithin: Yes sir, how can I help you?
Bob: Nithin, I went through the job evaluation reports and payroll, and I saw a clear disparity between male and female supervisors. Why is this so? Have none of our female supervisors ever asked for a pay revision? Did our management never think about revising the pay structure?
Nithin: I see no issues in the difference, sir. Female supervisors are usually paid less than the male supervisors.
Bob: No Nithin, we are wrong, this should not be the case. We must follow equal pay as long as the individuals have the same competency and skill sets. After all, everyone contributes the same number of hours and everyone does similar work.
Nithin: Yes, you are right. We can seriously look at revising the pay package of the supervisors irrespective of the gender.
Bob: Absolutely, let's do that. I will discuss this with the management and we can put forth our action plan on how we can do this in the forthcoming meeting.
Nithin: Sure sir, we can do that. Nithin left Bob's office. Bob could clearly feel a sense of satisfaction that he is going to change something in his organisation. He is also aware of the fact that this is not going to happen as simple as it appears to be. He is anticipating various questions from all the stakeholders of the organisation.
However, at the same time, at the back of his mind, there were many questions, "Pay disparity based on Gender? Is it real? Has it not changed over the years? Are we still practicing it? Is it because we see her as additional income support to the family? Are we assuming, she cannot engage in a job, taking care of her family and child, therefore less pay? Yes, we all may have these questions in our mind. The fact is yes, Gender pay disparity does exist...!"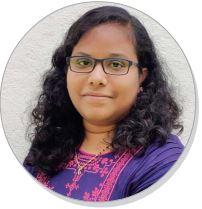 ---
Dr. Shameem S is Assistant Professor in OB/HRM at Great Lakes Institute of Management, Chennai. She has previously worked at National Oxygen Limited, Institute for Financial Management and Research (IFMR) as faculty, and as a Guest Scientist at University of Gottingen, Germany. Dr. Shameem holds a PhD in Management specializing in HRM/OB from Department of Management Studies, DoMS, IIT Chennai and an M.Sc. in Applied Psychology from Pondicherry University.
---
---
Analysis by Ravi Mishra, Senior Vice President-HR for Global Epoxy Business, Aditya Birla Group
---
One must appreciate Bob's sensitivity as an HR Oprofessional over the issue of gender pay disparity on the very day he joined the new organisation. Such issues function to make a workplace more inclusive - where people have equal opportunity to perform and grow without any divide based on gender, race or age.
The issue needs to be analysed in a wholesome manner i.e. from the perspective of the organised and the unorganised sector. The sustainability and growth of every organisation depend upon the performance and quality of deliverables by individuals irrespective to gender. Hence, a sound organisation needs to value the meritocracy to prevail and always takes the upper hand. At times, we remain oblivious of the micro aspects and deep-dive to assess factors which are not apparent aka the iceberg theory. The reasons must be interpreted keeping in purview the context of a male-dominated society and social structure in our country compared to other countries, where gender based discrimination is minimum.
Even today, there are families where the female has to tend to her home and supervise all the domestic needs. This is a huge limitation for a female employee since she loses precious time to focus and devote time as compared to her male counterpart. In the Indian context, she cannot ignore her domestic responsibilities, and this works as an added advantage to the male employees in terms of dedicated efforts at the workplace.
Working women in the metros can outsource many of these activities to support their focus not only on the current job but also preparing for their career growth and further education. As a professional organisation, equal opportunities and platforms need to be created where every employee can use his or her potential and deliverables. Female employees need to be supported, strengthened and made competitive so that they can claim their position and earn the same remuneration and respect as their male counterparts. One vividly recalls a female colleague who joined back after availing month-long maternity leave, refused to go back to tend to her infant eve when the management asked her to do so. On one occasion, during an informal conversation, she revealed that her female colleagues were unhappy with her since she did not utilise her complete maternal leave. It appeared as if she had established the wrong precedent for her female counterparts for the future.
Apparently, gender disparity is largely prevalent in the unorganised sector in India, where the pay discrimination is rampant. Even though the majority of the work demands physical labour, such pay gap has been forbidden by the Equal Remuneration Act, 1976. However, law enforcement agencies fail to curb such wrongdoings. One does not see an improvement unless there is economic growth which in turn will reduce the gap between the demand and supply of labour to a minimum. Secondly, unless the government has a strong commitment with robust plans to regulate the industry, create job opportunities, put an end to systematic corruption, people will be left with no option apart from accepting discriminations in various forms to survive.
The data points published by several agencies from time to time are mere indicators, but are not very substantial in absolute terms. As a professional community, the onus is on the HR fraternity to adopt an approach like Bob, in order to make a difference. We will thereby create a better workplace where everyone gives their best and performs without any social discrimination based on gender.
---
Analysis by Rohit Hasteer is the Group CHRO for Housing.com, Prop Tiger.com and Makaan.com. He has an experience of more than 20.
---
Gender pay disparity has always remained as a contentious issue for decades, and is a debatable issue among the global workforce even today. Hence, it would be unwise to brush aside the 'reality' of gender pay disparity as a 'myth'. In fact, a study carried out by the World Economic Forum this year predicts that it could take a whopping 257 years to close the gender pay gap which is still in existence in several organisations. One of the prime reasons behind such disparity is the maternity break taken by women and the societal belief that balancing the professional and parental duties is the responsibility of the mother. Often, it is apparent that women struggle to strike a balance because of lack of personal and professional support, and hence, their career takes a backseat. Women, as they say, have to pay the 'motherhood penalty' while men enjoy the 'fatherhood bonus'. Therefore, a mindset shift and policy reforms in form of a legislation is highly needed to bring about a change in the way we look at the role of a woman in a society if we want them to stop experiencing the glass ceiling.
As Bob has rightly pointed out, organisations should implement equal pay for equal work, irrespective of gender, so long as individuals have the same level of competency and skillsets. In fact, they should ensure that women are not merely paid at par with men for the same job, but are also given a level playing field when it comes to opportunities to excel.
Several new age organisations take longer while ensuring whether a woman candidate would be suitable for a role, given the need to balance household chores along with the demands of the job. However, once the decision is made, they rarely make a pay differentiation for a woman candidate on the basis of her gender. Hiring the right fit for the role and the organisation is the ethos being followed by companies that are gender agnostic. Below mentioned are some means by which organisations can bridge the gender pay gap:-
1. Overcoming the legacy of last drawn CTC. While hiring a candidate, it is prudent for organisations to offer a salary as per their competence and the worth of the job. This helps in countering pay disparity which they might have experienced in their former jobs.
2. Offering flexibility to returning mothers to adjust to the new regime of balancing maternal responsibilities along with that of their role is critical in enabling them to stay focused on their careers, rather than contemplating quitting. While this may have sounded audacious until a few months ago, where the concept of 'work from home' was kept at bay citing productivity and efficiency reasons, it does not hold ground any longer. Today, remote working is the new normal, and everything from sales and product pitches to engagement activities and appraisals is happening virtually with minimal impact on the desired outcomes.
3. Subsidising child-care support is another step which can tremendously benefit this cause. If the childcare cost is picked up or shared by the organisations, then many stay-athome mothers may be willing to get back to their full-time jobs. Offering benefits like child-care allowance and child-care facilities within or around the office premises helps in keeping new mothers less worried and more committed to their organisations and career journey.
A study by McKinsey said that companies in the top quartile for gender diversity are 15 percent more likely to earn higher profit. Being an equal opportunity employer has merits that one need not list, but experience to truly value them.